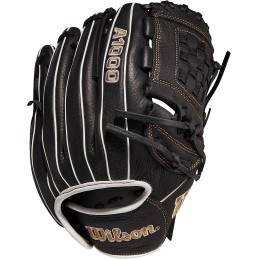 Reference: WBW10018012
Brand: Wilson
Command the game from the circle with the A1000® P12 12" Fastpitch Pitcher Glove. The Black Full Grain leather with a Closed Two-Piece Weave Web allows you to conceal pitch grips and keep hitters guessing, and the 12" reach is perfect for utility players who move all over the diamond.
Price
€147.90
Regular price
€155.70
 In stock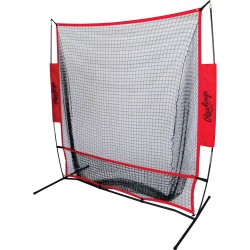 Reference: PRONET
Brand: Rawlings
Durable frame poles with heavy-duty net. All-purpose design for easy setup and breakdown. Printed retail display box.
Price
€202.50
Regular price
€225.00
 In stock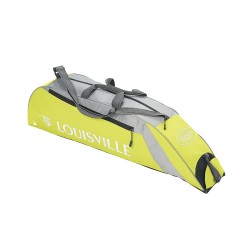 Price
€27.00
Regular price
€41.60
 In stock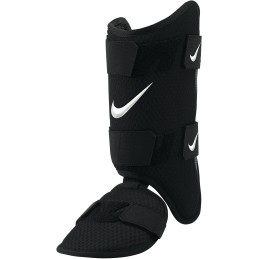 Reference: N10003438
Brand: Nike
A wild pitch shouldn't ruin your game. Durable yet lightweight, the Nike Diamond guard features a tough shell and a removable toe cover to help you stay focused on the hit while keeping your natural range of motion. Sweat-wicking technology helps you stay cool and dry from practice days to summer league games.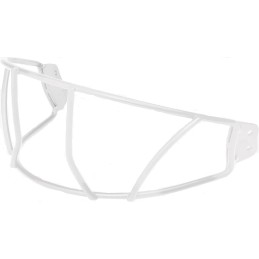 Reference: BBYWGW
Brand: Rawlings
This Youth Face Guard features a new wire configuration for maximum visibility and reduced weight. This face guard is NOCSAE® approved for both baseball and softball. The face guard also has a powder coat finished that reduces the wire diameter for less obstruction. Fits models RCFTB and MLTBH (as well as the CFTBH/CFTB) helmets and includes a chin strap.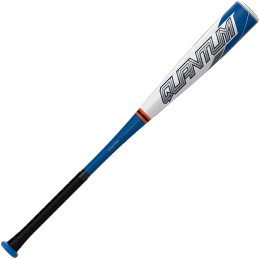 Reference: SL22QUAN108-30-Colore Unico
Brand: Easton
The Easton Quantum -10 is a one-piece design constructed of lightweight and durable ALX100™ Performance Alloy, with a concave end cap and a cushioned Flex™ grip, providing additional comfort in the hands. It is approved for play in USSSA and associations that follow the 1.15BPF standard.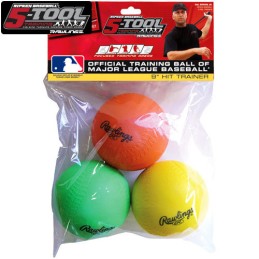 Reference: HITTRAIN
Brand: Rawlings
3 Hit Foam Training Balls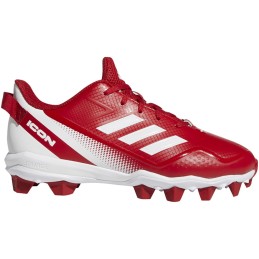 Reference: S23918-US-3-IT-35-RD
Brand: Adidas
For heavy hitters, these adidas baseball cleats give you the speed and power to impact the game. They're built to last with a durable synthetic upper that has a supportive mid cut. The Bounce midsole provides lightweight cushioning, so you stay comfortable through nine innings and beyond.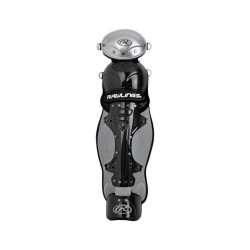 Reference: LGRNGDI-TAGLIA UNICA-BLK
Brand: Rawlings
Intermediate(12-15 years old) Reinforced knee for ultimate protection and comfort Toe Flap Strap: Toe flap stays in protective position whether you are crouched behind the plate or running to back up a play Light-Weight Design: Allows for maximum mobility without sacrificing protection
Price
€83.80
Regular price
€119.80
 Product available with different options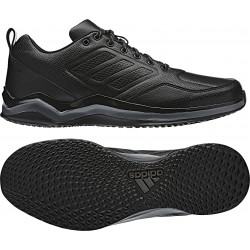 Reference: BW1074-US-6.5-IT-39 1-3-BLK
Brand: Adidas
Baseball shoes to keep your feet comfortable during training. They have a breathable upper and a sole made to have the right traction on multiple surfaces
Price
€44.30
Regular price
€110.80
 In stock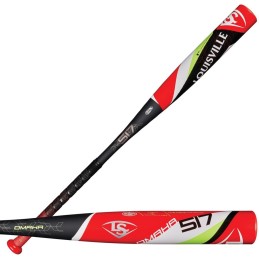 Reference: WTLSLO51710-31-RD
Brand: Louisville Slugger
The Omaha is made with a Balanced Swing Weight, giving you increased swing speed and improved bat control. This bat is wrapped with an all-new Fade Synthetic Leather Bat Grip, giving you the premium performance grip you need to grip it and rip it.
Price
€264.90
Regular price
€294.30
 In stock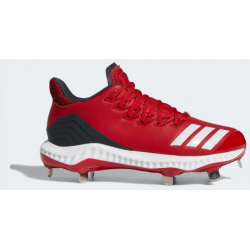 Reference: CG5190-US-5.5 -IT-36 2-3-RD
Brand: Adidas
Compact and flexible, the Icon Bounce is built for the best traction on both clay and grass. The cushioned sole guarantees maximum comfort, the toe is reinforced to resist abrasion. WOMEN sizes
Price
€118.30
Regular price
€147.90
 Product available with different options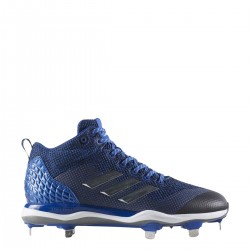 Reference: B39195-US-6.5-IT-39 1-3-RY
Brand: Adidas
Conquer the basics with the new PoweAlley 5. Lightweight and breathable, the upper is reinforced and the materials are durable. The molded heel unit provides extra support in defense and running on the basics, the Protrax cleats offer high traction for explosive changes of direction.
Price
€65.00
Regular price
€118.20
 In stock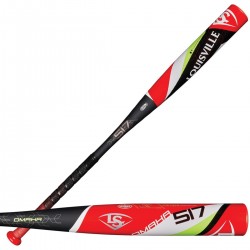 Reference: WTLYBO5173-28-RD
Brand: Louisville Slugger
The Louisville Slugger Omaha 517 Youth bat is built with a 7U1 + 1 piece alloy construction, a large sweet spot and offers a stiffer feel to contact. A club often chosen by top college players, the Omaha 517 is a proven line that resonates at all levels. Details NEW ST 7U1 + One-piece alloy construction that offers a huge point of contact.
Price
€113.10
Regular price
€125.60
 Available from 10th February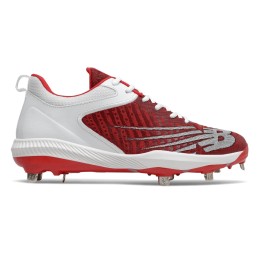 Reference: L4040TR6-US-8-IT-41.5-RD
Brand: New Balance
Combining the function and comfort sought by every level of baseball player, the FuelCell 4040v6 is a game changer. This men's shoe features a full-length FuelCell midsole primed for propulsion as you round the bases or step up to the plate. Fit Weave in the upper uses our latest technology to deliver durability and stretch exactly where you need it. With...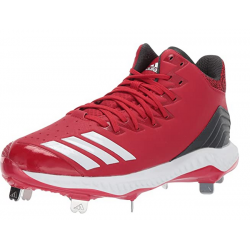 Reference: CG5178-US-8-IT-41 1-3-RD
Brand: Adidas
Price
€88.70
Regular price
€147.90
 In stock