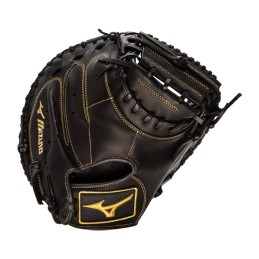 Reference: 313059R
Brand: Mizuno
The Mizuno MVP Prime Series has a long standing reputation as incredible value with many premium glove features. Made for baseball players striving to reach the next level, MVP Prime features Center Pocket Designed patterns that naturally center the pocket under the index finger. Handcrafted with Bio Soft Leather, which is a smooth, pro-style leather that...
Price
€181.36
Regular price
€190.90
 In stock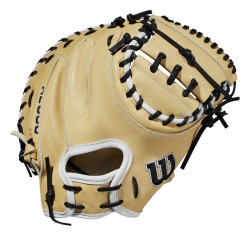 Reference: WBW10011533
Brand: Wilson
The A2000 CM33 is designed for catchers who call the shots. A thinner tip and deep pocket make framing and picking up shots out of the dirt easier than ever. The gloves are no cleaner than this, with a combination of blonde, black and white Pro Stock leather that harnesses the beauty of simplicity. Simple outlined bold logos put the finishing touches on...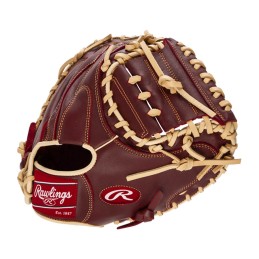 Reference: SCM33SS
Brand: Rawlings
The Sandlot Series gloves feature an oiled pull-up leather that gives the models a unique vintage look and feel with minimal break-in required. The designs are further enhanced with pro-style patterns.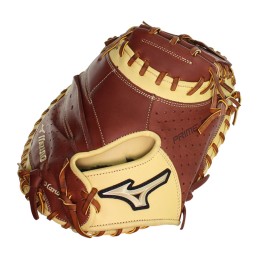 Reference: 312937R
Brand: Mizuno
The new Mizuno Prime Elite series is crafted with soft, smooth, mahogany-colored leather that is durable with a pro-level feel. Featuring an UltraSoft Pro Palm Liner for a soft feel and finish. A perforated thumb and pinky panel design reduces weight and increases breathability. Designed with Pro patterns to make Prime Elite an excellent glove choice for...
Price
€225.81
Regular price
€237.70
 In stock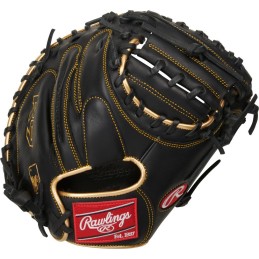 Reference: R9CM325BG
Brand: Rawlings
The R9 series 32.5-inch catcher's mitt was crafted with young, up-and-coming backstoppers in mind. Its 1-piece solid web and quality leather construction make it easy to break in. In addition, the gold binding and stitching provide the perfect accent to help "paint the corner" for your pitcher. As a result, you'll be able to frame more pitches as strikes,...
Price
€149.50
Regular price
€157.40
 In stock