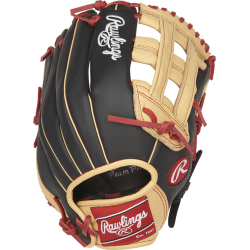 Reference: SPL120BH
Brand: Rawlings
This series offers an exciting collection that replicates the models of pro players to give aspiring "big leaguers" the style and features of the gloves of their favorite stars such as Kris Bryant or Manny Machado. All models in this collection offer a Youth Pro Taper fit ideal for players who want a slightly smaller fit for greater control. This is the...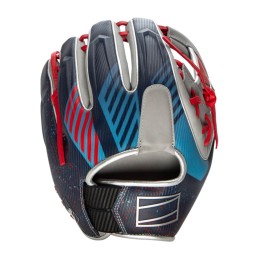 Reference: REV2042X
Brand: Rawlings
After years in the lab developing and testing new game-changing technologies, our engineers created the REV1X Series! It will revolutionize the next generation of athlete. Thanks to its unparalleled design innovations, the Rawlings' REV1X ushers in the future of gloves. Working closely with several of the game's top pros, like Francisco Lindor, we...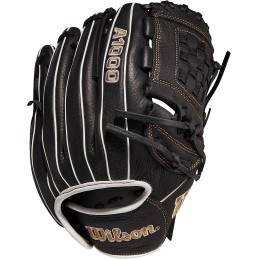 Reference: WBW10018012
Brand: Wilson
Command the game from the circle with the A1000® P12 12" Fastpitch Pitcher Glove. The Black Full Grain leather with a Closed Two-Piece Weave Web allows you to conceal pitch grips and keep hitters guessing, and the 12" reach is perfect for utility players who move all over the diamond.
Price
€147.90
Regular price
€155.70
 In stock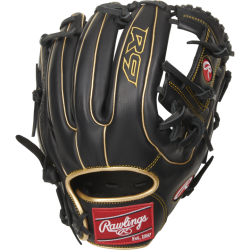 Reference: R93142BG
Brand: Rawlings
It is made of soft and durable full leather, so it is ready to use right out of the box. . All R9 gloves include padded lining on the back of the fingers and sleeves for the thumbs, which give you superior comfort in any playing conditions. Not to mention its reinforced palm that keeps your hand safe from those frozen rope cords. As a result, you will be...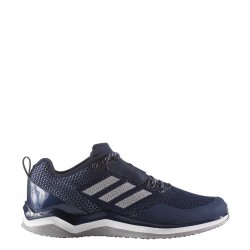 Reference: Q16545-US-5.5-IT-38-NV
Brand: Adidas
Baseball shoes to keep your feet comfortable during training. They have a breathable upper and a sole made to have the right traction on multiple surfaces Navy blue
Price
€44.30
Regular price
€110.80
 Product available with different options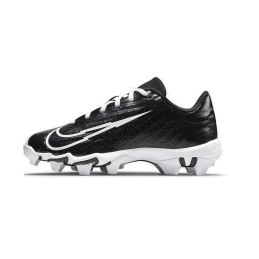 Reference: DC3717001-8.5-BK
Brand: Nike
The Nike Vapor Ultrafly 4 Keystone preps you for any position on the field with the breathable durability of a sleek, perforated upper and the nonstop comfort of foam cushioning. Rubber cleats give you the flexibility to make quick plays and the traction to tear down the basepaths.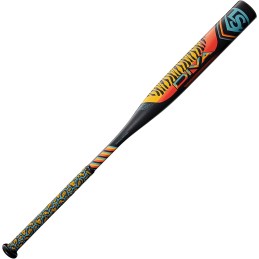 Reference: WBL2552010175-29-BK
Brand: Louisville Slugger
Built for an easy swing through the zone, the Diva (-11.5) Fastpitch Bat from Louisville Slugger features a lightweight, 100% alloy design. Built specifically for the youth players taking their first swings, the Diva boasts a one-piece construction to deliver maximum barrel control. Diva's ultra-balanced swing weight makes it one of the easiest-swinging...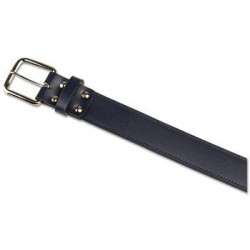 Reference: A063B-M-NV
Brand: Champro
Reduces bat sting Increases bat power, speed, and control through the swing plane Fits both left and right handed baseball and softball players Made of durable rubber materials
Price
€15.80
Regular price
€17.60
 Product available with different options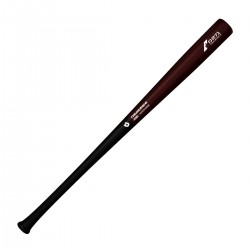 Reference: WTDX271BW-33-BRW
Brand: Demarini
Complete your game with the DeMarini D271 Pro Maple Wood Composite Bat. The D271 model has a medium barrel and a very balanced swing weight.
Price
€158.70
Regular price
€176.40
 Product available with different options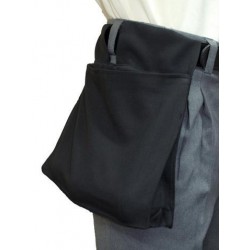 Reference: UBBAG-B
Brand: Rawlings
Professional umpire's ball bag is constructed from 100% uniform polyester. Features wide tunnel belt loop. Suitable for baseballs and softballs. Meets all league requirements.
Price
€12.90
Regular price
€14.30
 In stock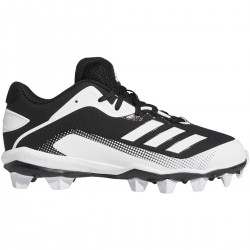 Reference: EG6572-US-6.5-IT-39.5-BLK
Brand: Adidas
When the game is in the balance the team needs you, be ready! Both on the plate and in defense, these comfortable Adidas shoes allow you the maximum performance from the warm-up to the last out.
Price
€52.80
Regular price
€66.00
 Product available with different options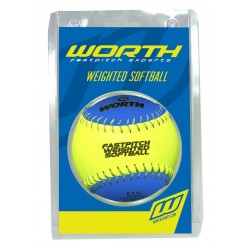 Reference: LDA200
Brand: Loud
A league unit price per ball €. 6,20  Professional match ball Serie A Static Compression Index (SSC): 200/300 lbs maximum loss (loss) 35% Coefficient of Restitution (COR): 0.516 / 0.576 Percentage of wool contained in the filament: 90% Type of leather (Cover): A-Grade Full Grain Leather Seam (Seam): Flat The unit price indicated is...
 AVAILABLE FOR SHIPPING FROM 04/03/22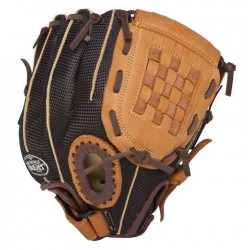 Reference: FGGN14BN115
Brand: Louisville Slugger
11.50 Inch Pattern Adjustable Velcro Wrist Strap Closed Back with Finger Hole Closed Channel Web Game Ready Feel Genuine Buffalo Leather Palm and Web Performance Mesh Backing Smaller Wrist Opening for Optimal Fit Ultra-Lightweight Design Youth Model
Price
€38.00
Regular price
€47.50
 In stock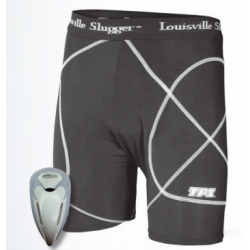 Reference: LS1310CA-S-BLK
Brand: Louisville Slugger
Elasticized slide including protective shell.
Price
€19.70
Regular price
€28.20
 Product available with different options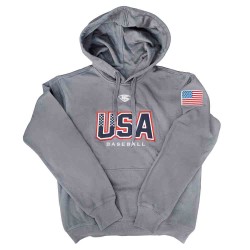 Reference: LS1671USA-5-6-GY
Brand: Louisville Slugger
Louisville Slugger World Edition children's sweatshirt. Years: 5-6 / 7-8 / 9-11
Price
€43.00
Regular price
€61.40
 In stock