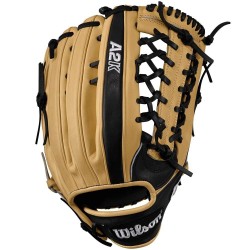 Reference: WTA2KRB17KP92
Brand: Wilson
Outfield Model Pro Laced T-Web Pro Stock Select Leather 2X Palm Construction provides maximum pocket stability Rolled Dual-Welting for quicker break in
Price
€279.80
Regular price
€310.90
 SUPER PRICE
Reference: FGOS14BG120REG
Brand: Louisville Slugger
12.00 Inch Pattern Bruise-Gard Padding Conventional Open Back Dye-Through Lacing for Added Durability Lightweight Design Modified T-Web Oil-Treated Cowhide Leather Professional Pattern Youth Transitional Model
Price
€95.40
Regular price
€119.20
 Spedizione dal 5 Febbraio 2015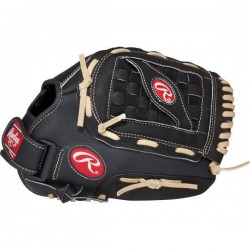 Reference: RSS125C
Brand: Rawlings
Basket Web, Conventional Back
Price
€49.20
Regular price
€61.50
 Available from 10th February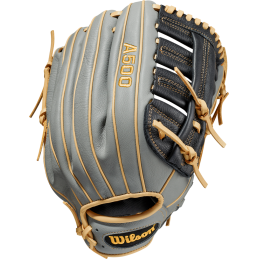 Reference: WBW100159125
Brand: Wilson
Featuring a lightweight, all-leather construction, the 12.5" A500 glove gives youth players a larger model suited for the outfield. Despite the added length, a redesigned hand opening that's smaller allows for more control - while the Dual Welting and Double Palm Construction help this pattern hold its shape well over time.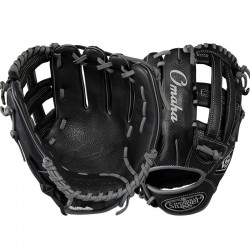 Price
€112.20
Regular price
€140.30
 Available from 10th February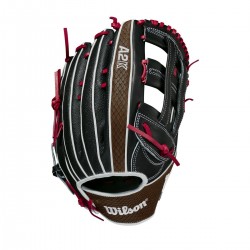 Reference: WBW1000691275
Brand: Wilson
This isn't just any ball glove. It is the best ball glove in the world. The 2021 line of A2K® gloves is designed for the elite players of the game, using the best ball glove materials in the world, including flawless Wilson Pro Stock Select ™ leather in a brand new SnakeSkin style and the revolutionary SuperSkin ™ . Paired with a new bold logo pack, each...
Price
€287.10
Regular price
€319.00
 In stock
Reference: WBW1003941275
Brand: Wilson
Flash the leather on the outfield grass with the 2022 A2000® 1799, the 12.75" pattern with a long, durable construction designed to range from foul line to foul line. The sturdy Dual Post Web helps to shape the pocket and allows you to go all out for fly balls. The Blonde leather palm and shell pairs with Saddle Tan laces, welting and binding for a...
Price
€238.20
Regular price
€264.70
 In stock