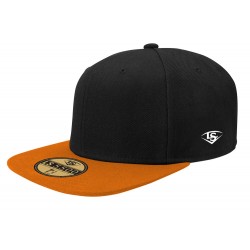 Reference: LS5500-7-BLK
Brand: Louisville Slugger
Professional tailored cap. Customizable with 3D embroidery, for info: info@baseballproshop.it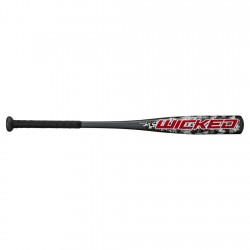 Reference: YBRAW-29-GY
Brand: Rawlings
The Rawlings YBRR11 Raptor baseball bat is made for kids and has a tough look. The barrel is in aluminum and the handle in synthetic leather. The skin feels confident when it hits the ball. Aluminum is resistant and guarantees high performance. The baseball bat is lightweight, this ensures that kids can swing faster and stay in control while playing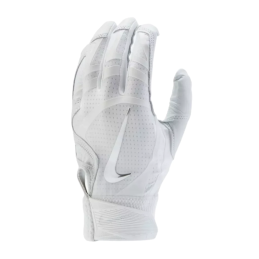 Reference: N1000128169-S-BK
Brand: Nike
The Nike Huarache Elite Baseball Batting Gloves are designed with premium leather palms and breathable perforations to provide excellent control and comfort at the plate.
Price
€61.20
Regular price
€72.00
 In stock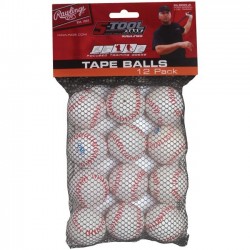 Reference: TAPEBALL12IN
Brand: Rawlings
Developed to match the weight and feel of the sportsaround tape. Ideal for improved contact but with extra weight for better feedback and swing trajectory.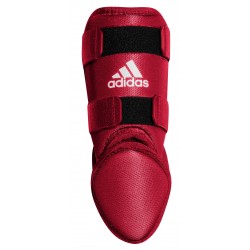 Reference: AZ9660
Brand: Adidas
ANKLE BATTER PROTECTION
Price
€45.80
Regular price
€91.50
 In stock
Reference: LDA200
Brand: Loud
A league unit price per ball €. 6,20  Professional match ball Serie A Static Compression Index (SSC): 200/300 lbs maximum loss (loss) 35% Coefficient of Restitution (COR): 0.516 / 0.576 Percentage of wool contained in the filament: 90% Type of leather (Cover): A-Grade Full Grain Leather Seam (Seam): Flat The unit price indicated is...
 AVAILABLE FOR SHIPPING FROM 04/03/22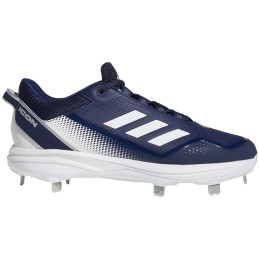 Reference: S23853-US-8-IT-41 1-3-NV
Brand: Adidas
There's more to explosive movement than pure speed. These adidas baseball cleats keep you fast while giving you the stability you need to increase power. The upper is tailored to feel like a natural extension of the foot with a Molded sockliner and extra lockdown at the heel. Lightstrike offers superlight cushioning for dynamic movement.
Price
€95.20
Regular price
€119.00
 In stock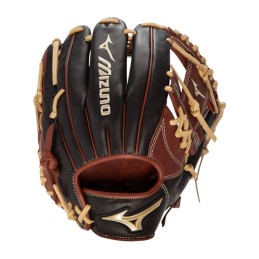 Reference: 313051R
Brand: Mizuno
The new Mizuno Prime Elite series is crafted with soft, smooth, mahogany-colored leather that is durable with a pro-level feel. Featuring an UltraSoft Pro Palm Liner for a soft feel and finish. A perforated thumb and pinky panel design reduces weight and increases breathability. Designed with Pro patterns to make Prime Elite an excellent glove choice for...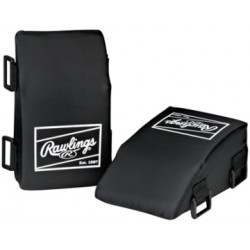 Reference: WTA3
Brand: Rawlings
The Rawlings RKR Adult catchers knee relievers provide support and cushioning for knees while in the crouch position. These Rawlings RKR baseball catchers knee relievers are contoured foam designed to support as well as decrease excess strain on a catcher's knee joints. Rawlings baseball knee relievers attaches easily to any Catchers Leg Guards. •...
Price
€30.90
Regular price
€44.10
 In stock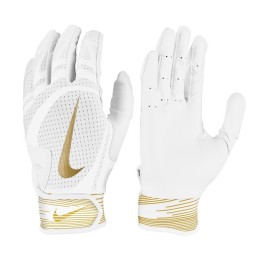 Reference: N1000132148-S-WH
Brand: Nike
The Nike Alpha Huarache Edge Gloves are designed with synthetic leather palms to provide excellent control and comfort at the plate.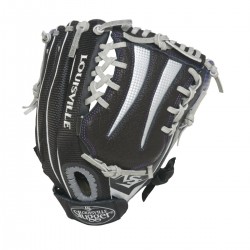 Reference: WTLFGZRBK61250
Brand: Louisville Slugger
WTLFGZRBK6-1250 - Louisville Slugger ZEPHYR 12.5" FASTPITCH Dome-Trap web provides a bigger, deeper pocket Top-grade, buffalo leather palm for a soft feel Lightweight nylon mesh back for easy closure Cool Max finger lining wicks away perspiration from the player's hand Bruise-gard padding offers added protection 12.5 inch infield/outfield model Closed...
Price
€82.00
Regular price
€102.50
 In stock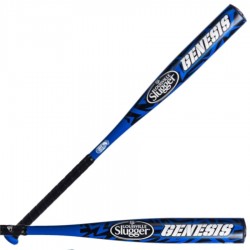 Reference: WTLIYBGN150I-30-RY
Brand: Louisville Slugger
l The Genesis Youth Little League Bat from Louisville Slugger is a quality aluminum baseball bat at an affordable price. Louisville Slugger is the most famous baseball bat maker around, and the Genesis does not disappoint. The youth baseball bat has a 2.25 "barrel and a rolled end with a 7/8" handle.
 Product available with different options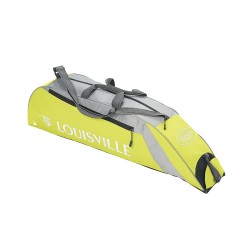 Price
€33.00
Regular price
€50.80
 In stock
Reference: 20590-M-BK
Brand: Franklin
Showcased on-field by dozens of MLB® professionals, Franklin's popular CFX Pro model has gone full color! A world-class quality Pittards® digital sheepskin leather palm ensures durability, softness, and superior grip at bat, while proprietary tectonic fit inserts accommodate flex across the hand back. Touched with a hint of chrome, these gloves are a must...
 Product available with different options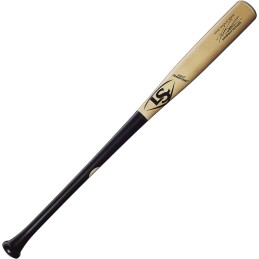 Reference: WBL2679010-33-NAT
Brand: Louisville Slugger
All natural. Kyle Schwarber collaborated with Louisville Slugger bat craftsman to design a truly unique game model bat. Featuring a slightly end-loaded swing weight, tapered knob, standard handle and a medium barrel, Schwarber's bat was a first-of-its-kind produced at the Louisville Slugger factory. A matte black handle supplies the tack Schwarber prefers...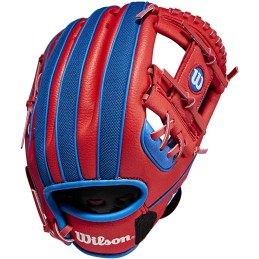 Reference: WBW10045610
Brand: Wilson
Show your young ball player the ropes with the 2022 A200 EZ Catch 10" Glove. A smaller hand opening provides a secure fit, and the catch assist strap is designed to help new players learn the basics.