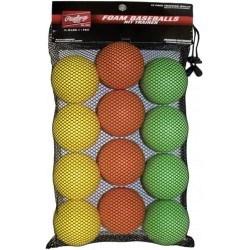 Reference: HITTRAINX12
Brand: Rawlings
12 Hit Foam Training Balls Foam balls for both indoor and outdoor training.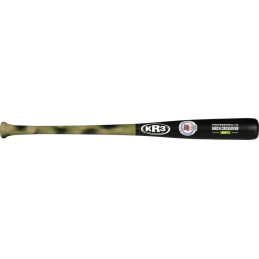 Reference: KR3BIRI13D5-31-BLK
Brand: KR3
Price
€127.20
Regular price
€159.00
 In stock
New product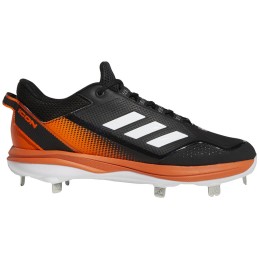 Reference: S23857-US-8-IT-41 1-3-BO
Brand: Adidas
There's more to explosive movement than pure speed. These adidas baseball cleats keep you fast while giving you the stability you need to increase power. The upper is tailored to feel like a natural extension of the foot with a Molded sockliner and extra lockdown at the heel. Lightstrike offers superlight cushioning for dynamic movement.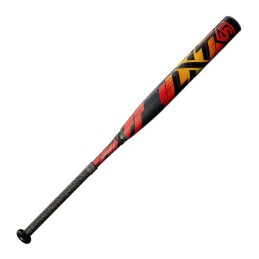 Reference: WBL254201022-33-Colore Unico
Brand: Louisville Slugger
bat built to run this game. Just like you. Introducing the 2022 LXT Fastpitch Bat from Louisville Slugger. Featuring a Single-Disc Speed Composite Barrel re-engineered to deliver a larger, more responsive sweet spot, this bat has long been a favorite of elite players of all ages. The VCX2 Connection System permits more movement between the barrel and...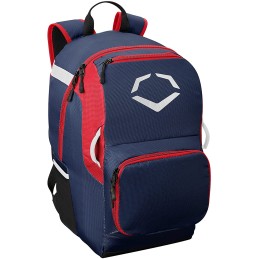 Reference: WB571790-TAGLIA UNICA-USA
Brand: Evoshield
With a sizable main compartment and two mesh bat sleeves, the EvoShield SRZ-1 backpack is built for young players to stash all their gear on the go. Fit a youth glove, batting helmet and additional gear in the main compartment, store your bat in one side pocket and your water bottle in the other, then meet your teammates at the field on game day. Strap...
Reference: WTL9302TCCHC
Brand: Louisville Slugger
Now you can put your favorite MLB® team on your shoulders with the Louisville Slugger Genuine MLB® bags, available in the Chicago Cubs colors and logos. All bags feature a main compartment that can hold a helmet, gloves and children's shoes and two side pockets for bats. Now you can take your favorite league club with you wherever you go.
Price
€30.00
Regular price
€46.20
 In stock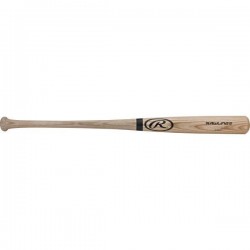 Reference: R23AN-33-NAT
Brand: Rawlings
R23AN - ASH - Mazza in Frassino  Materiale : Legno di Frassino
Price
€46.80
Regular price
€58.50
 In stock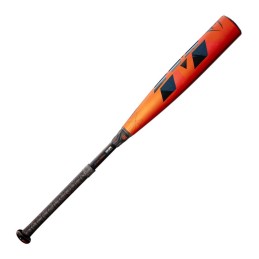 Reference: WBL252901024-32-OR
Brand: Louisville Slugger
Costruita con la sinergia ottimale tra potenza e velocità, la mazza da baseball USSSA Meta (-8) del 2022 di Louisville Slugger offre uno swing ultra-bilanciato per i giocatori di palla da viaggio in transizione tra (-10) e (-5). Un anno dopo il suo debutto in USSSA, Meta ritorna con il barrel composita EKO™ dall'oscillazione leggera per offrire un suono...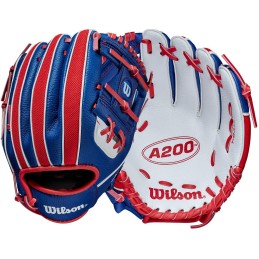 Reference: WBW10020610
Brand: Wilson
Pass the game onto the newest generation of ballplayers with the all-new Wilson A200 Youth Baseball Glove USA Model. The 2021 Wilson A200 series features a redesigned hand opening, giving players with smaller hands a snugger fit and more confidence to make plays. Built with super soft EVA, this all-position glove is easy for beginners to close so they can...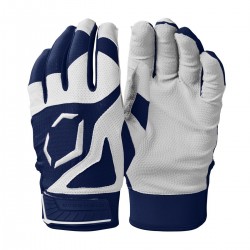 Reference: WB571210-M-NV
Brand: Evoshield
Incredible feeling at an incredible price. The all-new EvoShield SRZ-1 batting gloves take full advantage of a fully synthetic palm and breathable four-way mesh backhand in one of our most comfortable batting gloves to date.
Price
€20.00
Regular price
€25.00
 In stock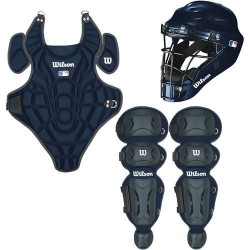 Reference: WTA368-S-M-BLK
Brand: Wilson
Sizes: S-M Recommended Ages 5-7 L-XL Recommended Ages 7-12 
Price
€135.30
Regular price
€193.40
 In stock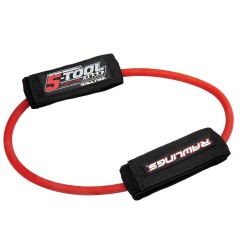 Price
€9.50
Regular price
€10.50
 In stock
Reference: GH0906
Brand: Benson
Safety Double First Base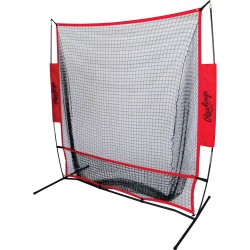 Reference: PRONET
Brand: Rawlings
Durable frame poles with heavy-duty net. All-purpose design for easy setup and breakdown. Printed retail display box.
Price
€202.50
Regular price
€225.00
 In stock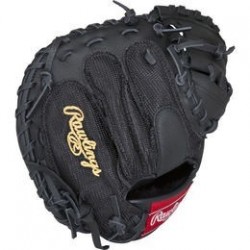 Reference: SPLCM32
Brand: Rawlings
1-Piece Solid Web, Conventional Back
Price
€68.00
Regular price
€85.00
 In stock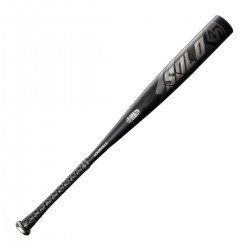 Price
€144.00
Regular price
€180.00
 In stock