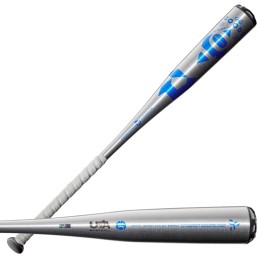 Reference: WTDXUO2-28-GY
Brand: Demarini
DeMarini equipped this one-piece, all-alloy baseball bat with their state-of-the-art X14 Alloy material. The X14 formula creates an aluminum barrel with the most consistent walls possible throughout the sweetspot. This design helps the bat to (1) maintain performance, (2) allow for high swing speeds and (3) display top durability. And don't forget that...
 Product available with different options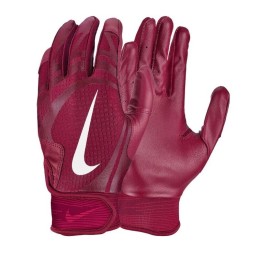 Reference: N1000131632-S-DR
Brand: Nike
The Nike Alpha Huarache Edge Gloves are designed with synthetic leather palms to provide excellent control and comfort at the plate.
Price
€31.10
Regular price
€36.60
 In stock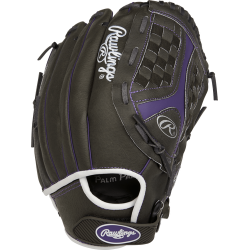 Reference: ST1200FPUR
Brand: Rawlings
The perfect combination of ready and functional design makes this series of softball gloves perfect for the younger player who wants to improve himself. Storm ™ offers soft leather, softball specific designs and modern finishes. Sure Catch Design: The Sure Catch bag provides more control and ease in catching the ball even to the youngest and most...
Price
€75.90
Regular price
€94.80
 In stock
Reference: 20576-M-RY
Brand: Franklin
Showcased on-field by dozens of MLB® professionals, Franklin's popular CFX Pro model has gone full color! A world-class quality Pittards® digital sheepskin leather palm ensures durability, softness, and superior grip at bat, while proprietary tectonic fit inserts accommodate flex across the hand back. Touched with a hint of chrome, these gloves are a must...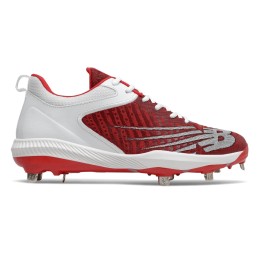 Reference: L4040TR6-US-8-IT-41.5-RD
Brand: New Balance
Combining the function and comfort sought by every level of baseball player, the FuelCell 4040v6 is a game changer. This men's shoe features a full-length FuelCell midsole primed for propulsion as you round the bases or step up to the plate. Fit Weave in the upper uses our latest technology to deliver durability and stretch exactly where you need it. With...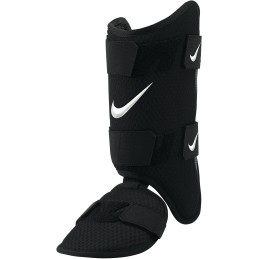 Reference: N10003438
Brand: Nike
A wild pitch shouldn't ruin your game. Durable yet lightweight, the Nike Diamond guard features a tough shell and a removable toe cover to help you stay focused on the hit while keeping your natural range of motion. Sweat-wicking technology helps you stay cool and dry from practice days to summer league games.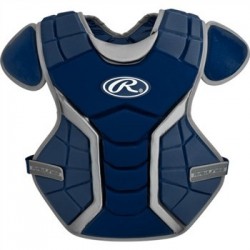 Reference: CPRNGDJR-TAGLIA UNICA-BLK
Brand: Rawlings
Dual density foam for protection and comfort Junior 13" (age 6-8) "C" Channels create a form-fitting wrapping of the chest protector for maximum mobility and flexibility
Price
€76.80
Regular price
€109.70
 In stock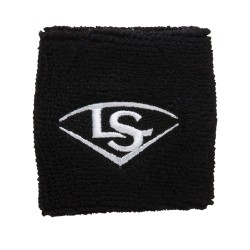 Price
€15.70
Regular price
€17.40
 In stock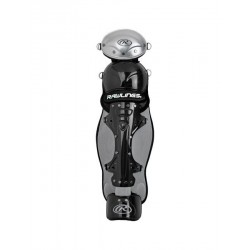 Reference: LGRNGDY-TAGLIA UNICA-BLK
Brand: Rawlings
Youth (8-11 years old) Reinforced knee for ultimate protection and comfort Toe Flap Strap: Toe flap stays in protective position whether you are crouched behind the plate or running to back up a play Light-Weight Design: Allows for maximum mobility without sacrificing protection
Price
€131.50
Regular price
€146.10
 In stock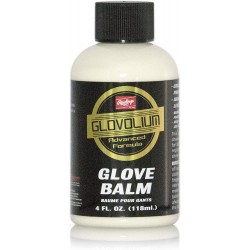 Reference: GLVBALM
Brand: Rawlings
Glovolium is used to clean, soften and protect your glove for optimal use
Price
€23.10
Regular price
€25.60
 In stock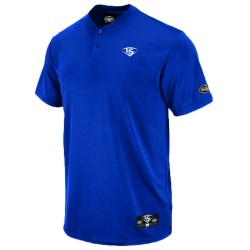 Reference: LS1201-S-NV
Brand: Louisville Slugger
The famous 2 buttons of the Louisville Slugger brand in the child's model, in perforated and lightweight material perfect for the hottest days. Customizable front and back available in various colors.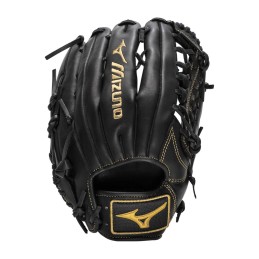 Reference: 313057R
Brand: Mizuno
The Mizuno MVP Prime series has a long-standing reputation as being an incredible value with lots of premium glove features. Made for ballplayers striving to get to the next level, MVP Prime features Center Pocket Designed Patterns that naturally center the pocket under the index finger for the most versatile break-in possible. Handcrafted with Bio Soft...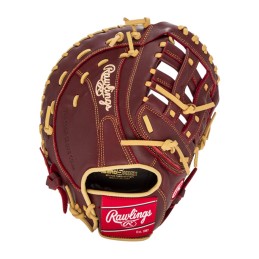 Reference: SFM18S
Brand: Rawlings
The Sandlot Series gloves feature an oiled pull-up leather that gives the models a unique vintage look and feel with minimal break-in required. The designs are further enhanced with pro-style patterns.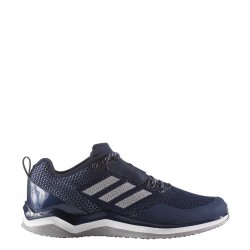 Reference: Q16545-US-5.5-IT-38-NV
Brand: Adidas
Baseball shoes to keep your feet comfortable during training. They have a breathable upper and a sole made to have the right traction on multiple surfaces Navy blue
Price
€54.10
Regular price
€135.20
 Product available with different options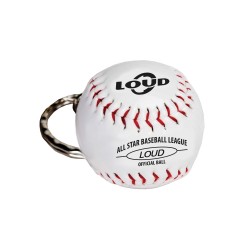 Reference: LDKCBBWH
Brand: Loud
Baseball ball keychain
Price
€5.10
Regular price
€5.70
 In stock
Reference: S23917-US-3-IT-35-RY
Brand: Adidas
For heavy hitters, these adidas baseball cleats give you the speed and power to impact the game. They're built to last with a durable synthetic upper that has a supportive mid cut. The Bounce midsole provides lightweight cushioning, so you stay comfortable through nine innings and beyond.