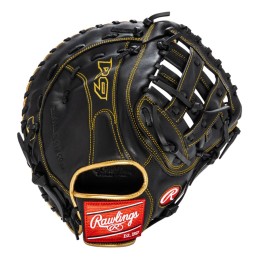 Reference: R9FM18BG
Brand: Rawlings
The R9 series 12.5-inch first base mitt was crafted with up-and-coming athletes in mind. Its modified pro-H web and deep pocket are sure to help young stars shine every inning out. Thanks to its soft, durable leather athletes will gain confidence knowing they can trust it to hold up on even the hardest hit line-drives. As a result, they'll play better and...
Price
€149.50
Regular price
€157.40
 In stock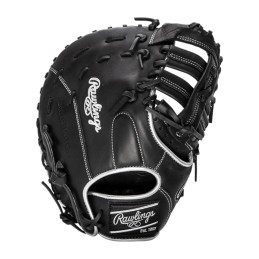 Reference: ECFBM10B
Brand: Rawlings
Packed with pro-level features, the 2022 Encore 12-inch first base mitt is crafted to elevate your game. Its single post double bar web with patented web base technology and deep pocket design allows you to quickly and easily close around the ball. As a result, you'll have extra confidence to snag every throw and dig out every short hop too!
Price
€158.80
Regular price
€167.10
 In stock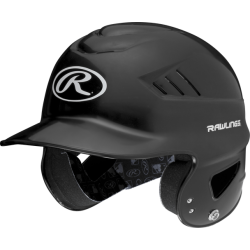 Reference: RCFHB-TAGLIA UNICA-BLK
Brand: Rawlings
Rawlings Coolflo® technology, has a state-of-the-art ventilation system, an elegant and aerodynamic appearance. Initially worn by all Major League Baseball® athletes. Built specifically for the athlete who wants a helmet with an established history and professional finish. Meets NOCSAE® standards. One size ADULT: 6 ½ "- 7 ½
Reference: LDA10012
Brand: Loud
Serie C, training unit price per ball €. 3.80 tax incl. The unit price indicated is valid for the purchase of a box of 12 pcs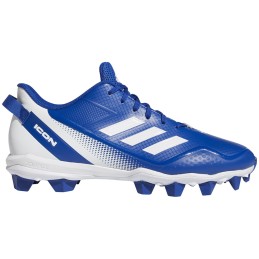 Reference: FY4440-US-9-IT-42 2-3-RY
Brand: Adidas
For heavy hitters, these adidas baseball cleats give you the speed and power to impact the game. They're built to last with a durable synthetic upper that has a supportive mid cut. The Bounce midsole provides lightweight cushioning, so you stay comfortable through nine innings and beyond.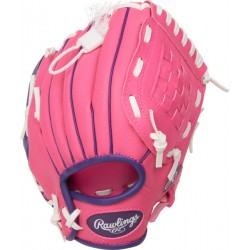 Reference: PL91PP
Brand: Rawlings
The Players Series 9-inch baseball / softball glove is soft and flexible for easy closure and control. L and soft internal lining and Your young athlete will have the perfect blend of style and function to kick off his career. Recommended for ages 5-7. Order yours today!
Price
€22.40
Regular price
€28.00
 Product available with different options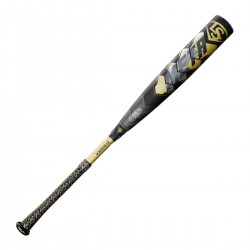 Reference: WBL2469002631-31-Colore Unico
Brand: Louisville Slugger
Power is in the DNA R. The club that transformed the BBCOR game now joins the Louisville Slugger Senior League line-up for the first time. The Goal puts a powerful and balanced three-piece composite club in the hands of aspiring young superstars at the USSSA and Senior League level. Our EKO ™ composite rod is designed for maximum performance. A...
Price
€235.30
Regular price
€261.40
 In stock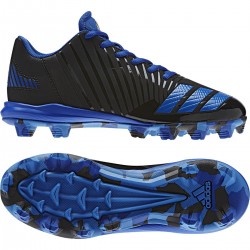 Reference: B39230-US-2.5-IT-34-RY
Brand: Adidas
These baseball shoes bring style to the batting box. The breathable upper takes its cue from streetwear, resistance and support are guaranteed by the seamless structure.
Price
€53.40
Regular price
€66.80
 Product available with different options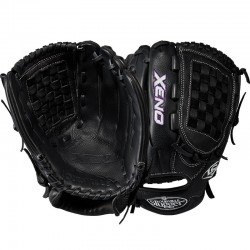  Available from 10th February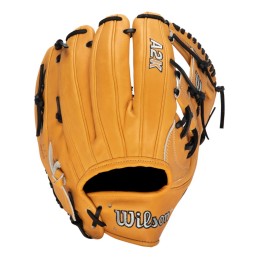 Reference: WBW1008911175
Brand: Wilson
Timeless. The A2K 1787 boasts flawless Vintage Tan Pro Stock® Select leather with Black laces to deliver an everlasting look on the infield dirt. This A2K checks in at 11.75" to seize line drives at second base or backhand scorching grounders down the third base line. Sorted and scrutinized three times to ensure its perfection, the Pro Stock® Select...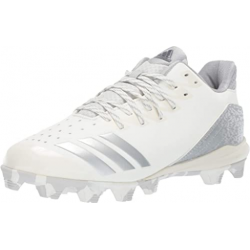 Reference: CG5268-US-6-IT-38 2-3-WH
Brand: Adidas
Compact and flexible, the Icon Bounce is built for the best traction on both clay and grass. The cushioned sole guarantees maximum comfort, the toe is reinforced to resist abrasion. WOMEN sizes
Price
€87.10
Regular price
€108.80
 Product available with different options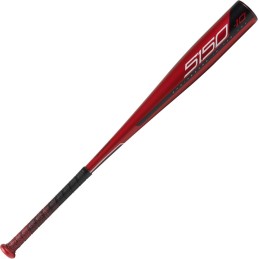 Reference: US9510-30-RD
Brand: Rawlings
Get more pop on each swing with the Rawlings 5150 USA bat. Featuring Precision Optimized Performance (pOp) technology, this USA 5150 bat includes a massive sweet spot, yet provides an extremely balanced feel. As a result, you'll make solid contact on more pitches than ever before. This 5150 bat also comes with our Ultra-Light end cap that reduces weight...
Price
€162.00
Regular price
€180.00
 In stock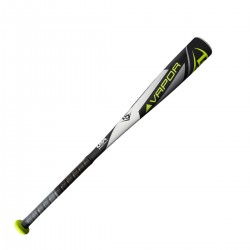 Reference: WTLUBVA18B9-27-Colore Unico
Brand: Louisville Slugger
Louisville Slugger new USA Vapor (-9) 2 5/8 "baseball bat offers the perfect combination of durability and performance at an exceptional value. 7-series alloy in 1 piece and large barrel design provide maximum coverage This is a great bat at a great price.
Price
€75.60
Regular price
€84.00
 In stock
Reference: N1000128083-S-BK
Brand: Nike
The Nike Huarache Elite Baseball Batting Gloves are designed with premium leather palms and breathable perforations to provide excellent control and comfort at the plate.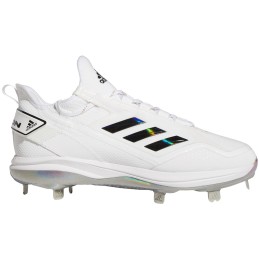 Reference: GX2803-US-8-IT-41 1-3-WH
Brand: Adidas
These men's adidas baseball cleats are built for the heavy hitters here to impact the game. The bootie-style upper with heel strap locks in a snug and comfortable fit. A lightweight Boost Inside midsole delivers energised cushioning, and the cleated metal outsole provides durability and biting traction as you dig in on grass or dirt.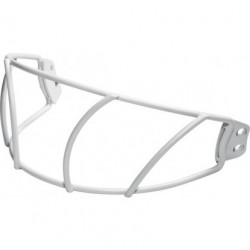 Reference: R16SBWG
This series of R16 series face shields features a new wire configuration for maximum visibility and low weight. This face shield is NOCSAE® approved for baseball and softball. The face shield also has a powder coating that reduces the wire diameter for fewer obstructions. Fits all Adult size R16 helmets and includes a chin strap.
Price
€21.60
Regular price
€27.00
 In stock