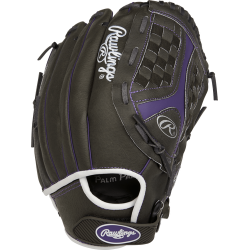 Reference: ST1200FPUR
Brand: Rawlings
The perfect combination of ready and functional design makes this series of softball gloves perfect for the younger player who wants to improve himself. Storm ™ offers soft leather, softball specific designs and modern finishes. Sure Catch Design: The Sure Catch bag provides more control and ease in catching the ball even to the youngest and most...
Price
€62.20
Regular price
€77.70
 In stock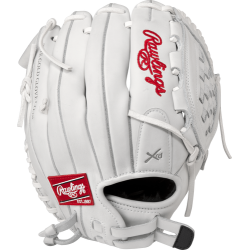 Reference: RLA120
Brand: Rawlings
The perfectly balanced models of the advanced Liberty® series are designed for the size of the female athlete's hand to provide a better level of control and comfort. Rawlings has designed this glove with the best technology available for high level performance
Price
€232.90
Regular price
€291.20
 In stock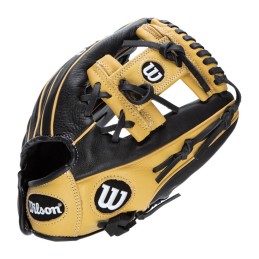 Reference: WBW100419115
Brand: Wilson
Gobble up grounders with the all-new Wilson A500 Siren 11.5" Youth Fastpitch Softball Glove. The 2022 11.5" A500 Siren infield glove is ideal for refining infield fundamentals. The Black and Blonde design offers a classic look, while the iconic H-Web delivers the perfect pocket depth and easily allows dirt to escape for flawless transfers. The newly...
Price
€97.70
Regular price
€108.60
 In stock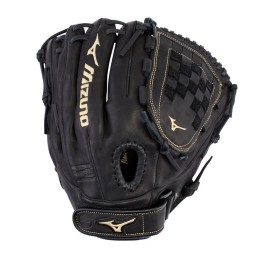 Reference: 312710R
Brand: Mizuno
The Mizuno MVP Prime FP series is Gender Engineered specifically for softball players striving to get to the next level. Featuring Center Pocket Designed Patterns that naturally center the pocket under the index finger for the most versatile break-in possible. Handcrafted with Bio Soft Leather, which is a professional style smooth leather that has the...
Price
€126.00
Regular price
€140.00
 In stock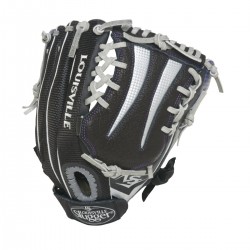 Price
€67.20
Regular price
€84.00
 In stock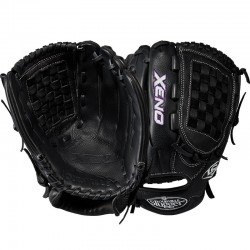 Price
€106.90
Regular price
€133.60
 Available from 10th February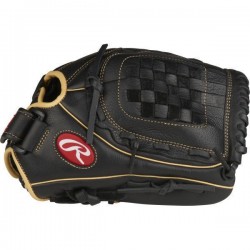 Reference: RSO120BCC
Brand: Rawlings
Type: Softball Size: 12 in Back: Conventional Player Break-In: 20 Fit: Pro Level: Adult Lining: Pro Micro Padding: Cushioned Palm Pad Pattern: Softball Position: Outfield Series: Shut Out Shell: Full Grain Leather Web: Basketball
Price
€83.40
Regular price
€104.20
 In stock
Reference: WTA12RF1712
Brand: Wilson
2-Piece Basket Weave Closed Web
Price
€144.10
Regular price
€180.20
 In stock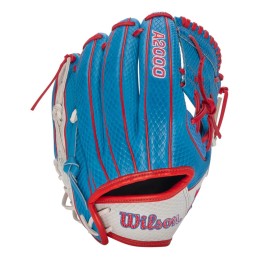 Reference: WBW10043512
Brand: Wilson
USA Softball infielder Kelsey Stewart, known for her astonishing glove designs, took her creative genius to a whole new level for a potential championship run. Stewart spotlighted Sky Blue and White Pro Stock® leather in her  A2000® KS7 Game Model, a glove built for the game's biggest stage. For the first time ever, Sky Blue Pro Stock leather gets the...
Price
€238.20
Regular price
€264.70
 In stock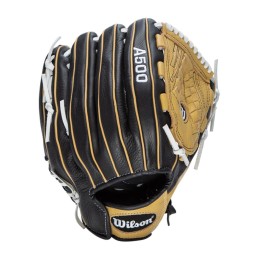 Reference: WBW100422125
Brand: Wilson
Price
€97.70
Regular price
€108.60
 In stock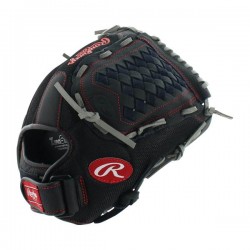 Reference: R120BGS03
Brand: Rawlings
Ready for play Right off the shelf, the Renegade Series ™ offers quality at an affordable price. Ideal for slow pitch and recreational play, features start with a leather palm and Pro Mesh lining for added durability and stability. Performance and design allow you to cover all roles to enhance your game. LHT - Left Handed Thrower
Price
€79.30
Regular price
€99.20
 In stock