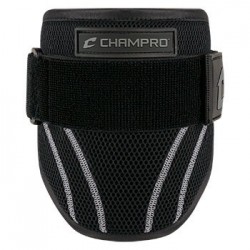 Reference: AEG01Y
Brand: Champro
La corazza integrata disperde l'impatto La cinghia di bloccaggio si adatta facilmente per una vestibilità perfetta La striscia antiscivolo mantiene la protezione del gomito in posizione Perfetta per l'uso a sinistra o destra Il bordo rilegato aumenta la durabilità Il design leggero protegge massimizzando la mobilità Cura: lavare a mano, asciugare all'aria
Price
€49.40
Regular price
€54.90
 In stock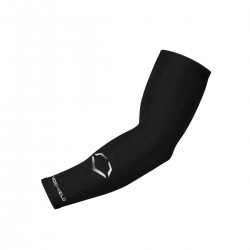 Reference: WB60013-TAGLIA UNICA-BLK
Brand: Evoshield
Comfort leads to confidence and confidence leads to performance. Maintain your comfort with the EvoShield Compression Arm Sleeve. With the compression fit, you will allow for greater circulation in the arm, allowing for better muscle recovery, reducing fatigue after games and practices. This is the best solution for keeping the arm warm and loose....
 Product available with different options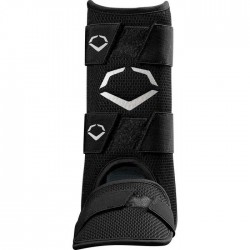 Reference: WTV1201-TAGLIA UNICA-BLK
Brand: Evoshield
The new EvoShield Youth Pro-Srz leg protector, the protection adapts to the player's body shape, ensuring a personalized fit. With the Pro-Srz leg protector you will be more confident in batting!
Price
€91.30
Regular price
€101.50
 In stock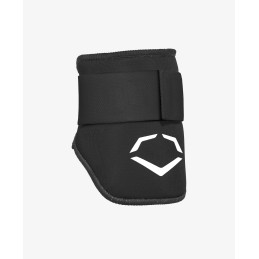 Reference: WTV6114BLYTH
Brand: Evoshield
Own the plate this season with the all-new EvoShield SRZ-1™ Batter's Elbow Guard. Available in 11 eye-popping colorways, this lightweight, incredibly durable design features our innovative Gel-to-Shell technology that transforms from soft and flexible to a hard, protective shield in minutes, so you can swing with confidence from the first inning to the...
Price
€53.70
Regular price
€67.10
 In stock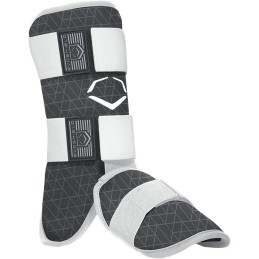 Reference: WTV1101-TAGLIA UNICA-Colore Unic
Brand: Evoshield
Price
€71.00
Regular price
€101.50
 In stock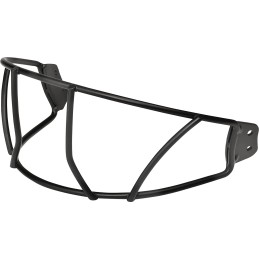 Reference: BBYWGB
Brand: Rawlings
This Youth Face Guard features a new wire configuration for maximum visibility and reduced weight. This face guard is NOCSAE® approved for both baseball and softball. The face guard also has a powder coat finished that reduces the wire diameter for less obstruction. Fits models RCFTB and MLTBH (as well as the CFTBH/CFTB) helmets and includes a chin strap.