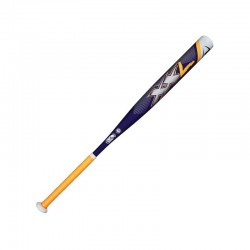 Reference: WTLXXLA16B28-28-Colore Unico
Brand: Wilson
The all-new XXL Alloy ASA bat is a throwback to past Louisville Slugger Slow Pitch bats, featuring a 1-piece DTS alloy and double wall alloy.
Price
€178.20
Regular price
€222.70
 In stock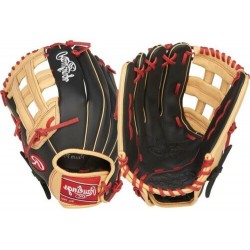 Reference: SPL120BHLHT
Brand: Rawlings
The Select Pro Lite series of ball gloves offer an exciting collection of popular pro-style features of your favorite MLB stars like Kris Bryant or Manny Machado. All models in this collection offer a Youth Pro Taper fit ideal for players who desire a slightly smaller hand opening from the standard fit for greater glove control. LHT - Left Handed Thrower
Price
€66.90
Regular price
€83.60
 In stock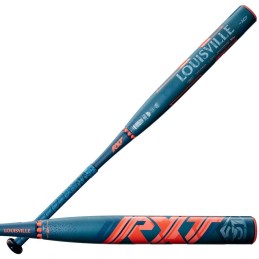 Reference: WBL244801023-33-Colore Unico
Brand: Louisville Slugger
This bat blends the best of qualities from our two game-changing fastpitch models -- the LXT and the Xeno -- into a top-of-the-line bat that will deliver for any player. Our innovative Springload Connection System makes the RXT feel better on contact and, when paired with the Single-Disc HVR-1 barrel, provides powerful pop right out of the wrapper. The...
 Product available with different options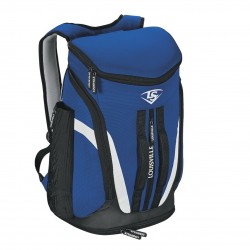 Reference: WTL9702-TAGLIA UNICA-BLK
Brand: Louisville Slugger
Available in a variety of colors and with a detachable customization zone, the Select Stick Pack features a main tool compartment and two printed neoprene batwing sleeves. It has a locker-style main opening and a waterproof shoe compartment for convenient storage.
Price
€59.50
Regular price
€91.50
 In stock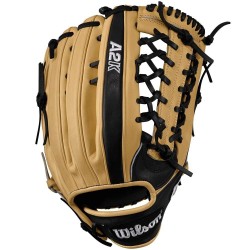 Reference: WTA2KRB17KP92
Brand: Wilson
Outfield Model Pro Laced T-Web Pro Stock Select Leather 2X Palm Construction provides maximum pocket stability Rolled Dual-Welting for quicker break in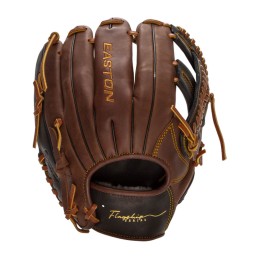 Reference: 8071052
Brand: Easton
The Easton FS-D32B 11.75" Flagship Series baseball glove features a deep infield pattern and a braided single post web design for right hand throw infielders. This glove is crafted out of a Diamond Pro Steer leather shell that'll give you a pro-level fit and feel.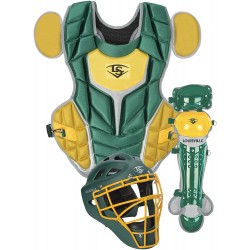 Reference: PGS514STY-TAGLIA UNICA-DGYLW
Brand: Louisville Slugger
Helmet Glossy finish Moisture wicking chin pad NOCSAE approved Size 6 3/8" - 7 Chest Protector High-density foam padding Over-the-Shoulder harness Precision pad design 12" Shin Guards Anatomically inspired Double-knee design 13"
Price
€182.60
Regular price
€260.90
 Spedizione dal 5 Febbraio 2015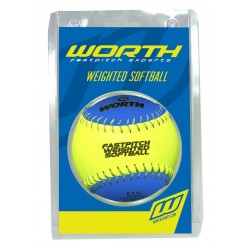 Reference: WEIGHTSB
WEIGHT SOFTBALL
Price
€18.82
Regular price
€20.92
 In stock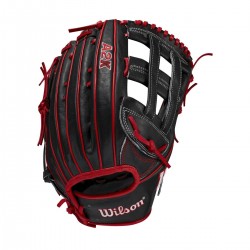 Reference: WBW1002291275
Brand: Wilson
Juan Soto led Washington to the first title in franchise history last year as a 20-year-old phenomenon. Now he's back with his A2K JS22 game model, designed with Pro Stock Select red and black leather and a sturdy Dual Post Web, looking to add another ring to his collection.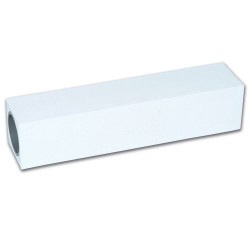 Reference: B043
Brand: Champro
Heavy duty UV resistant rubber construction The sturdy four-sided construction ensures that the flat surface can be rotated for many years of use
Price
€124.20
Regular price
€138.00
 In stock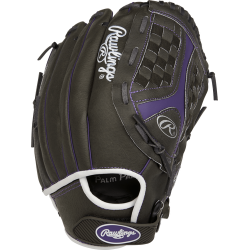 Reference: ST1200FPUR
Brand: Rawlings
The perfect combination of ready and functional design makes this series of softball gloves perfect for the younger player who wants to improve himself. Storm ™ offers soft leather, softball specific designs and modern finishes. Sure Catch Design: The Sure Catch bag provides more control and ease in catching the ball even to the youngest and most...
Price
€62.20
Regular price
€77.70
 In stock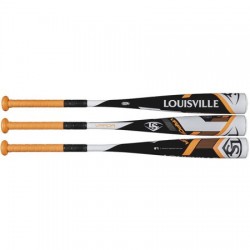 Price
€100.60
Regular price
€125.80
 Available from 10th February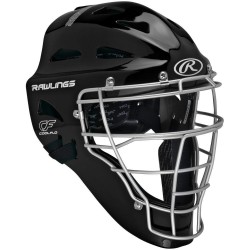 Reference: CHRNGD-TAGLIA UNICA-BLK
Brand: Rawlings
• Meets NOCSAE standards• Improved interior padding with Pro Dri Plus™ moisture-wicking technology for better fit and comfort• High strength, increased impact resistance cage• ABS plastic shell for impact resistance• CHRNGD - Adult 7 1/8"-7 3/4" 
Price
€83.50
Regular price
€119.30
 In stock
Reference: GH0906
Brand: Benson
Safety Double First Base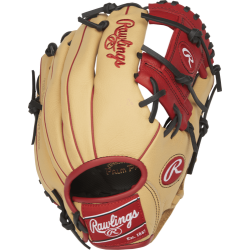 Price
€66.90
Regular price
€83.60
 In stock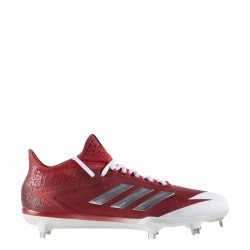 Reference: CG4783-US-11-IT-45 1-3-RD
Brand: Adidas
Built for the type of speed that turns the single into  doubles. The lightest shoes ever made by Adidas. They have a snug fit thanks to the microfibre back, the seven-studs sole allows to perform on the trajectory bases with surgical precision.
Price
€83.20
Regular price
€138.70
 In stock