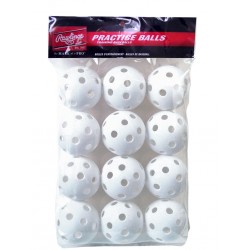 Reference: PLBB-W12
Brand: Rawlings
Same size of official baseball (9 ") ideal for indoor training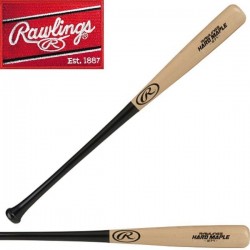 Reference: R271MB-33-NAT
Brand: Rawlings
1" Handle Diameter Major League Approved Maple Wood Medium Barrel Medium Knob Medium Taper Pink Finish Symbolizing Breast Cancer Awareness Pro Cupped End Turn Model: M110
Price
€76.80
Regular price
€96.00
 Spedizione dal 5 Febbraio 2015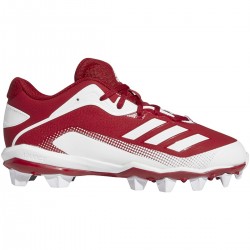 Reference: FV9382-US-3-IT-35-RD
Brand: Adidas
Send your young athlete out on the court with confidence and style with these Adidas baseball shoes for kids. A snug fit offers foot support to tackle any terrain. The durable studded sole offers secure traction while chasing balls on the court.
Price
€39.60
Regular price
€49.50
 Product available with different options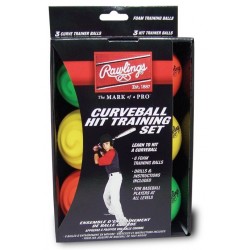 Reference: Curvetrain Set
Brand: Rawlings
Curveball hit training balls
Price
€24.60
Regular price
€27.30
 In stock
New product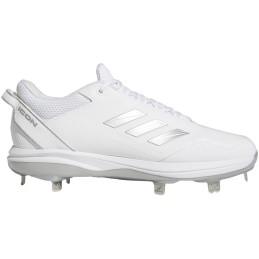 Reference: FZ1557-US-8.5-IT-42-WH
Brand: Adidas
There's more to explosive movement than pure speed. These adidas baseball cleats keep you fast while giving you the stability you need to increase power. The upper is tailored to feel like a natural extension of the foot with a Molded sockliner and extra lockdown at the heel. Lightstrike offers superlight cushioning for dynamic movement.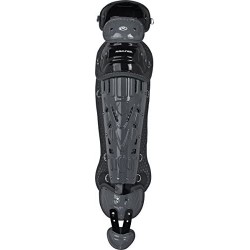 Reference: LGVEL-TAGLIA UNICA-BLK
Whether crouched behind the plate, running to sustain a game or in front of a base runner in charge, these baseball catcher pads offer maximum flexibility and comfort without sacrificing protection and exposing the knees or legs to possible injury. With the unpredictability that comes with playing behind the plate, protect your legs with these latest...
Price
€101.50
Regular price
€145.00
 In stock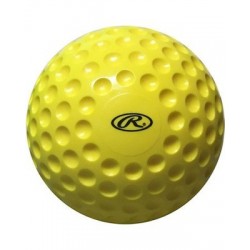 Reference: PMY12
Brand: Rawlings
dimpled yellow pitching machine baseball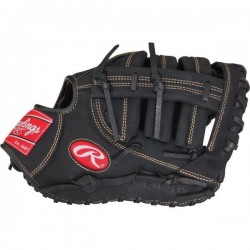 Reference: R115FBB
Brand: Rawlings
This Renegade Youth 1st Base model features ingle Post double bar web, which gives it a stretchable web and forms a snug secure pocket which allows the ball to stick and not bounce. With its 11.5" pattern, this glove is designed only for the 1st base position at the Youth level. Game-ready Right off the shelf, the Renegade Series delivers quality at an...
Price
€68.90
Regular price
€86.10
 In stock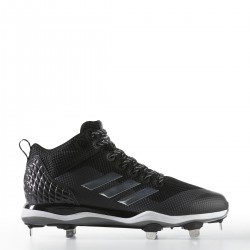 Reference: B39192-US-7-IT-40-BLK
Brand: Adidas
Conquer the basics with the new PoweAlley 5. Lightweight and breathable, the upper is reinforced and the materials are durable. The molded heel unit provides extra support in defense and running on the basics, the Protrax cleats offer high traction for explosive changes of direction.
Price
€70.90
Regular price
€118.20
 In stock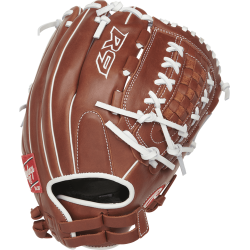 Reference: R9SB12518DBLHT
Brand: Rawlings
New for 2019! Rawlings would like to introduce the never before seen Rawlings R9 Series softball lineup. These all-new R9 Series softball gloves are the best gloves on the market at this price point.  LHT - Left Handed Thrower
Price
€137.80
Regular price
€172.30
 In stock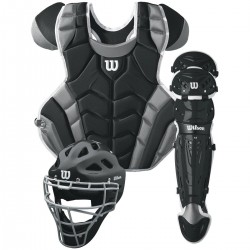 Reference: WTA4603-TAGLIA UNICA-BLK
Brand: Wilson
Modeled after Wilson ® Pro Stock Catcher's Gear, the C1K ™ Catcher's Gear is designed for durability and toughness, but built with MLB® Pro style and feel in mind. Whether you are an adult or intermediate player, the Catcher's Set C1K ™ will will protect all season. Available in 4 colors to coordinate with your team colors.  
Price
€287.10
Regular price
€319.00
 In stock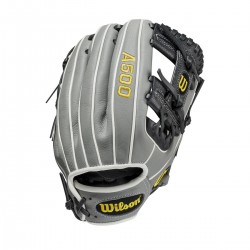 Reference: WBW10014411
Brand: Wilson
The 11 "A500 features an H-Web design, modeled after our most popular Pro Stock internal model. A completely reinvented hand opening, smaller than in previous years, gives young players a better fit, making them more comfortable and safe on the court.The all-leather design is lightweight, yet durable, in a design that's perfect for players
Price
€64.50
Regular price
€80.70
 In stock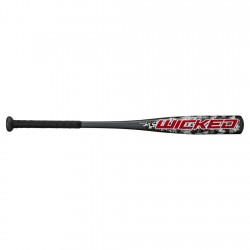 Reference: YBRAW-29-GY
Brand: Rawlings
The Rawlings YBRR11 Raptor baseball bat is made for kids and has a tough look. The barrel is in aluminum and the handle in synthetic leather. The skin feels confident when it hits the ball. Aluminum is resistant and guarantees high performance. The baseball bat is lightweight, this ensures that kids can swing faster and stay in control while playing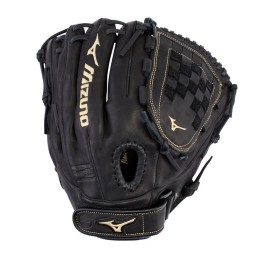 Reference: 312710R
The Mizuno MVP Prime FP series is Gender Engineered specifically for softball players striving to get to the next level. Featuring Center Pocket Designed Patterns that naturally center the pocket under the index finger for the most versatile break-in possible. Handcrafted with Bio Soft Leather, which is a professional style smooth leather that has the...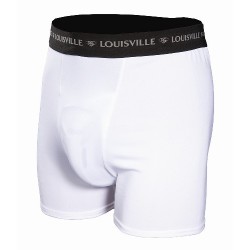 Reference: LS1025CPK-XXS-Colore Unico
YOUTH SLUGGER ATHLETIC SHORT W / CUP CHILD
Price
€17.35
Regular price
€24.79
 Product available with different options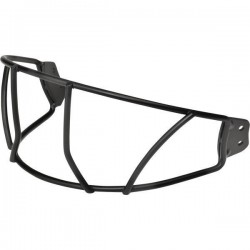 Reference: R16WG-TAGLIA UNICA-BLK
Brand: Rawlings
 Face Guard
Price
€22.20
Regular price
€24.60
 Product available with different options