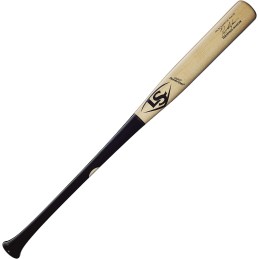 Reference: WBL2436010-33-NAT
Brand: Louisville Slugger
Nothing short of flawless, the MLB Prime Signature Series RA13 Game Model Baseball Bat embodies Ronald Acuña Jr.'s sparkling career. The RA13 is crafted with the finest MLB-caliber Maple, and it pairs a black AJ10 handle with a natural I13 barrel to deliver a slightly end-loaded swing weight. Featuring a high gloss EXOPRO finish and black Seamless Decals,...
 Product available with different options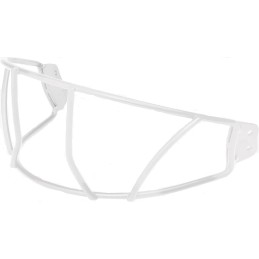 Reference: BBYWGW
Brand: Rawlings
This Youth Face Guard features a new wire configuration for maximum visibility and reduced weight. This face guard is NOCSAE® approved for both baseball and softball. The face guard also has a powder coat finished that reduces the wire diameter for less obstruction. Fits models RCFTB and MLTBH (as well as the CFTBH/CFTB) helmets and includes a chin strap.
Reference: BY3299-US-6-IT-38 2-3-CAMO
Brand: Adidas
Baseball shoes to keep your feet comfortable during training. They have a breathable upper and a sole made to have the right traction on multiple surfaces
Price
€44.30
Regular price
€110.80
 Product available with different options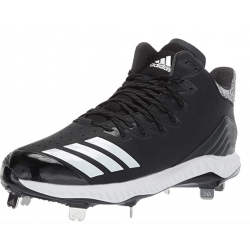 Reference: CG5179-US-7.5-IT-40 2-3-BLK
Brand: Adidas
Price
€63.90
Regular price
€106.50
 In stock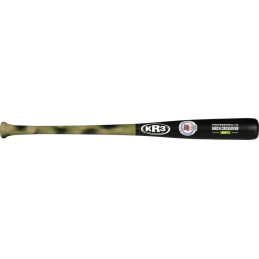 Reference: KR3BIRI13D5-31-BLK
Brand: KR3
Price
€127.80
Regular price
€142.00
 In stock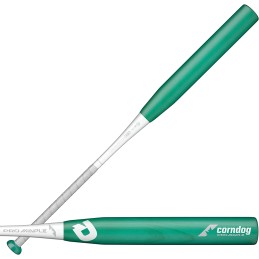 Reference: WBD22370102834-34-GR
Brand: Demarini
Bring the lumber. Introducing the DeMarini Corndog™ Slowpitch Bat, the wood composite stick perfect for wood-only leagues. Featuring an endloaded Pro Maple™ Barrel and a Paraflex™ Composite Handle, this stick packs a punch even in cold temperatures.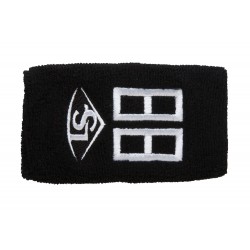 Reference: ACPL14WBP-TAGLIA UNICA-NV
Brand: Louisville Slugger
Louisville Slugger's ACPL14-WBP Personalized Wristband is made with moisture absorbing terry cloth material and is personalizable with the players number. It is 5" in length and comes in Navy, Royal or Scarlet.
Price
€12.90
Regular price
€14.30
 In stock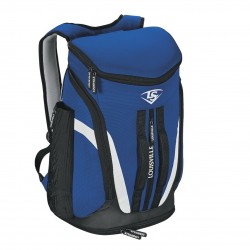 Reference: WTL9702-TAGLIA UNICA-BLK
Brand: Louisville Slugger
Available in a variety of colors and with a detachable customization zone, the Select Stick Pack features a main tool compartment and two printed neoprene batwing sleeves. It has a locker-style main opening and a waterproof shoe compartment for convenient storage.
Price
€59.50
Regular price
€91.50
 In stock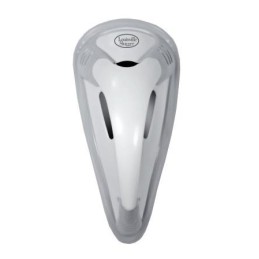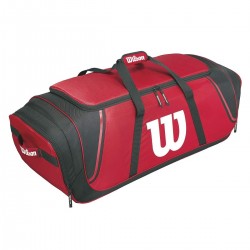 Reference: WTA9709-TAGLIA UNICA-RD
Brand: Wilson
Wilson duffel bag is perfect for carrying team equipment as well as for a receiver or referee who needs a bag large enough to carry all their equipment on the court. A large removable decorative panel has been added to allow you to customize the bag, even with your team logo. The handles on both sides of the duffel bag make it easy to carry, even when...
Price
€50.40
Regular price
€63.00
 In stock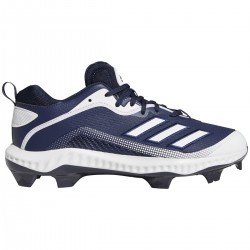 Reference: FV9362-US-8.5-IT-42-NV
Brand: Adidas
Baseball is a team sport, but sometimes it comes down to just one person playing. Hit the court with confidence when the lights are brightest in these adidas baseball shoes. Play with a comfortable pair of shoes made for the most important moments of the game.
Price
€85.80
Regular price
€131.90
 In stock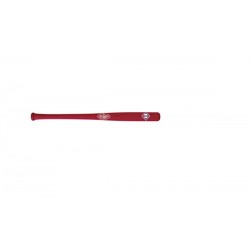 Price
€13.90
Regular price
€15.40
 In stock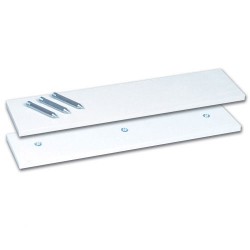 Reference: B041E
Brand: Champro
Reinforced threaded steel ferrules Three tips in nickel-plated steel 1 cm thick UV resistant rubber construction
Price
€16.20
Regular price
€18.00
 In stock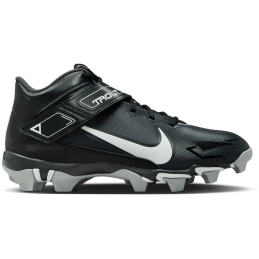 Reference: CZ5911011-8.5-BK
Brand: Nike
When it's game time, lace up in a design that'll help optimize each tool you have in the toolbox, just like Mike Trout. Feel the spring of the cushioning as you burst out of the batter's box, and lean into the speed and comfort of the underfoot plate as you scurry into position to rob your opponent of extra bases in the outfield alley.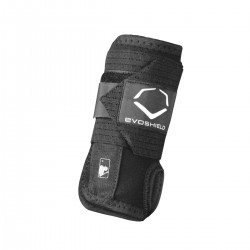 Reference: WTV2044154100L
Brand: Evoshield
Carry over your protection from the batter's box to the base paths with the EvoShield Sliding Wrist Guard. Built with the base stealer in mind and designed to fit MLB athletes' preferences, the Sliding Wrist Guard helps prevent breaks, jams and hyperextensions when risky slides are necessary. With stabilization on both the top and bottom of the wrist and...
Price
€74.80
Regular price
€83.20
 In stock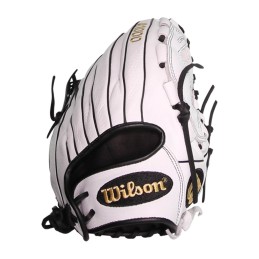 Reference: WBW100182125
Brand: Wilson
Range all over the outfield grass or dominate in the circle with the A1000® V125 12.5" Fastpitch Outfield & Pitcher Glove. White Full Grain leather with a 12.5" reach allows you to hunt fly balls and line drives in the outfield, and the closed Victory Weave Web keeps your pitch grips concealed when you're dealing.
Price
€155.00
Regular price
€163.10
 In stock