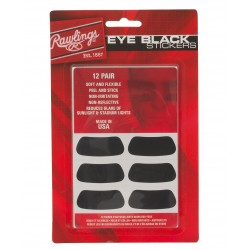 Reference: EB12
Brand: Rawlings
Help to reduce glare from the sun and stadium lights Peel and stick for easy application and removal 12 pairs of stickers included
Price
€4.90
Regular price
€5.50
 In stock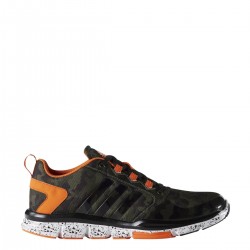 Reference: D70240-US-7-IT-40-OR
Brand: Adidas
Baseball shoes to keep your feet comfortable during training. They have a breathable upper and a sole made to have the right traction on multiple surfaces
Price
€41.60
Regular price
€104.00
 Product available with different options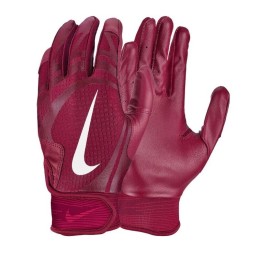 Reference: N1000131632-S-DR
Brand: Nike
The Nike Alpha Huarache Edge Gloves are designed with synthetic leather palms to provide excellent control and comfort at the plate.
Price
€21.00
Regular price
€30.00
 In stock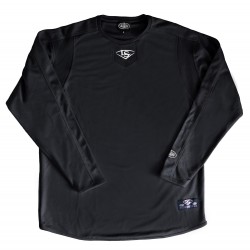 Reference: LS1528-S-BLK
Regular cut undershirt with short sleeves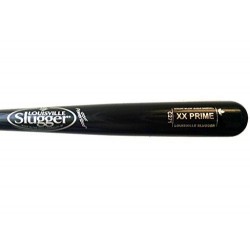 Reference: WTLWBXM14P71CBK-33.5-BLK
Brand: Louisville Slugger
Louisville Slugger C271 is a historical model used by the greatest hitters in different eras, this XX PRIME is made of maple to ensure maximum strength and quality of roasting, balanced and light is ideal for both contact and power hitters.
Price
€111.20
Regular price
€139.00
 In stock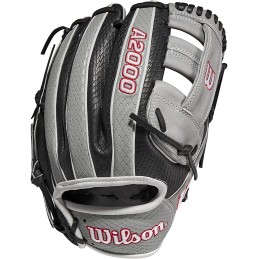 Reference: WBW100433115
Brand: Wilson
im Anderson is always looking to bring some flair to his game on Chicago's South Side, and his A2000® TA7 GM is here to make a statement on the field. Black and Grey SuperSnakeSkin™ reduces glove weight while enhancing durability and moisture resistance, and the reinforced H-Web on this 11.5" pattern helps to corral balls all over the infield.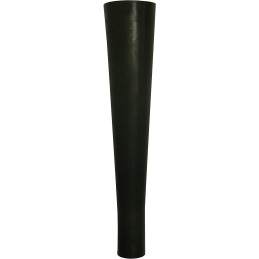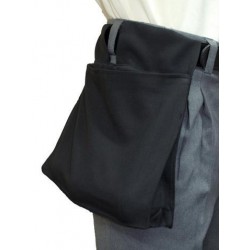 Reference: UBBAG-B
Brand: Rawlings
Professional umpire's ball bag is constructed from 100% uniform polyester. Features wide tunnel belt loop. Suitable for baseballs and softballs. Meets all league requirements.
Price
€12.90
Regular price
€14.30
 In stock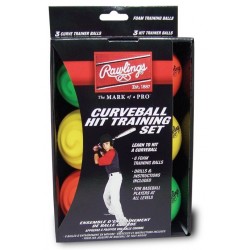 Reference: CURVETRAIN6
Brand: Rawlings
Curveball hit training balls
Price
€24.60
Regular price
€27.30
 In stock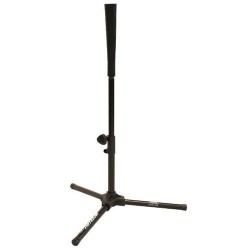 Reference: TRITEEJR
Brand: Rawlings
This youth tripod tee is lightweight and durable, will allow you to practice your swing almost anywhere. Carrying bag included, size BOYS. Adjustable from cm. 45 to cm. 66
Price
€29.90
Regular price
€33.20
 In stock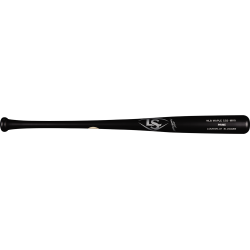 Reference: M110PRIMEXX-33-BLK
Brand: Louisville Slugger
Natural high gloss finish 1" handle Medium barrel M110 turning model Cupped end
Price
€111.20
Regular price
€139.00
 Spedizione dal 5 Febbraio 2015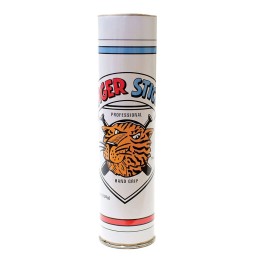 Reference: TIGERSTICK
Brand: Tiger Stick
Say goodbye to messy and staining pine tar! The Tiger Stick Bat Grip is an essential piece of equipment for any athlete and is used by some of the MLB's top players. Engineered to maintain incredible grip, control and tack in any condition, this easy-to-apply pro grip stick resists slipping and loss of control due to slippery hands - letting you perform...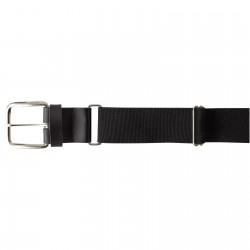 Reference: A062B-TAGLIA UNICA-BLK
Brand: Champro
Genuine leather tongue Tongue measured thickness 18 gauge Buckle sewn for added strength Adult adjusts from 24 "to 48" (60 cm. / 121 cm.)
Price
€5.60
Regular price
€8.00
 Product available with different options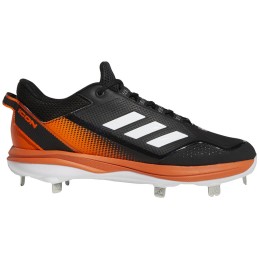 Reference: S23857-US-8-IT-41 1-3-BO
Brand: Adidas
There's more to explosive movement than pure speed. These adidas baseball cleats keep you fast while giving you the stability you need to increase power. The upper is tailored to feel like a natural extension of the foot with a Molded sockliner and extra lockdown at the heel. Lightstrike offers superlight cushioning for dynamic movement.
Price
€87.80
Regular price
€97.50
 In stock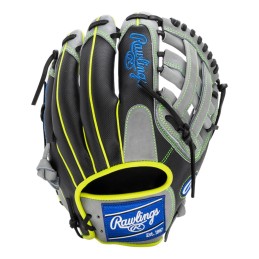 Reference: PRO2056GRSS
Introducing the 2023 Rawlings Heart of the Hide Baseball Gloves! Heart of the Hide baseball gloves feature world renowned steerhides to provide the player with a durable and stylish glove. These gloves feature a professional pattern, thus you know your glove will be of the highest quality. Deer-tanned cow hide palm lining provides the player with a...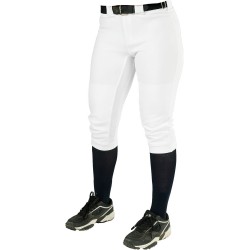 Reference: LS1510W-XS-WH
Brand: Louisville Slugger
Professional softball pants, 3/4 cut. Weight 280 gr. Available in multiple colors
Price
€24.40
Regular price
€34.90
 In stock