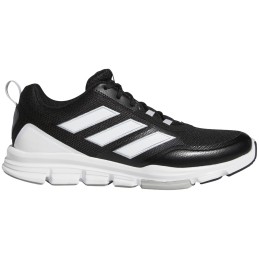 Reference: GW0029-US-9-IT-42 2-3-BK
Brand: Adidas
Hit ground balls for the team. Move between bullpen and diamond. These adidas baseball shoes bring a light, breathable feel for practice and travel. Durable cushioning and a reinforced toe cap keep your feet comfortable all game long.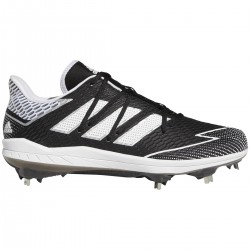 Reference: EG5633-US-8-IT-41 1-3-BLK
Brand: Adidas
Get the support you need to turn the single into a double. These adidas baseball shoes are designed for sprinters, with a lightweight upper and midsole cushioning for comfortable strides. The wide lacing system ensures lockdown in specific areas, so feel free to run in all areas of the court.
Price
€95.20
Regular price
€119.00
 Product available with different options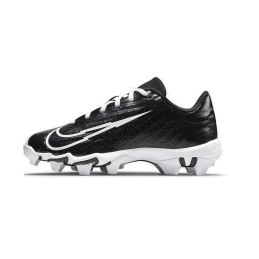 Reference: DC3717001-6.5-BK
Brand: Nike
The Nike Vapor Ultrafly 4 Keystone preps you for any position on the field with the breathable durability of a sleek, perforated upper and the nonstop comfort of foam cushioning. Rubber cleats give you the flexibility to make quick plays and the traction to tear down the basepaths.
Price
€57.60
Regular price
€72.00
 Product available with different options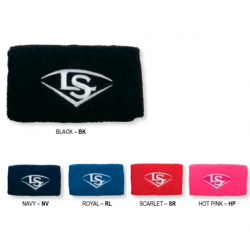 Reference: ACPL14WBL-TAGLIA UNICA-BLK
5 "cuff in sponge, available in various colors.
Price
€15.69
Regular price
€17.43
 In stock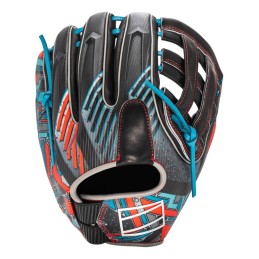 Reference: REV2056B
Brand: Rawlings
After years in the lab developing and testing new game-changing technologies, our engineers created the REV1X Series! It will revolutionize the next generation of athlete. Thanks to its unparalleled design innovations, the Rawlings' REV1X ushers in the future of gloves. Working closely with several of the game's top pros, like Francisco Lindor, we...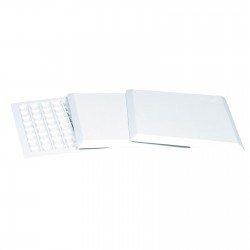 Reference: B020
Brand: Champro
Rubber bases with rounded edge and waffle base for indoor and outdoor use
Price
€39.40
Regular price
€43.80
 In stock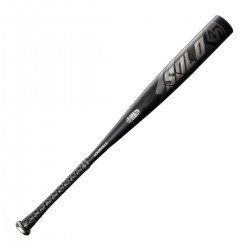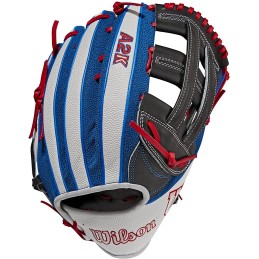 Reference: WBW100471125
Brand: Wilson
Ready to rob homers and steal the spotlight, the A2K® MB50 GM was meticulously designed for Los Angeles outfielder Mookie Betts. This 12.5" model with a narrower heel offers more control, and the Black Pro Stock® Select leather and sturdy Dual Post Web can haul in any fly ball. White and Royal Blue SuperSkin™ reduces glove weight while improving durability.
Price
€464.80
Regular price
€489.20
 In stock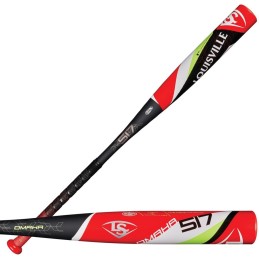 Reference: WTLSLO51710-31-RD
Brand: Louisville Slugger
The Omaha is made with a Balanced Swing Weight, giving you increased swing speed and improved bat control. This bat is wrapped with an all-new Fade Synthetic Leather Bat Grip, giving you the premium performance grip you need to grip it and rip it.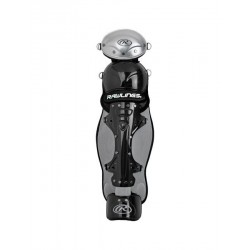 Reference: LGRNGDY-TAGLIA UNICA-BLK
Brand: Rawlings
Youth (8-11 years old) Reinforced knee for ultimate protection and comfort Toe Flap Strap: Toe flap stays in protective position whether you are crouched behind the plate or running to back up a play Light-Weight Design: Allows for maximum mobility without sacrificing protection
Price
€131.50
Regular price
€146.10
 In stock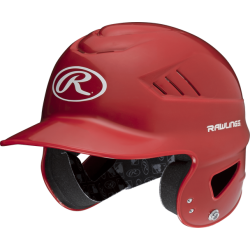 Reference: RCFHS-TAGLIA UNICA-RD
Brand: Rawlings
Rawlings Coolflo® technology, has a state-of-the-art ventilation system, an elegant and aerodynamic appearance. Initially worn by all Major League Baseball® athletes. Built specifically for the athlete who wants a helmet with an established history and professional finish. Meets NOCSAE® standards. One size ADULT: 6 ½ "- 7 ½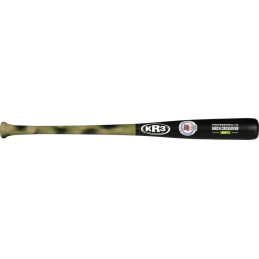 Reference: KR3BIRI13D5-31-BLK
Brand: KR3
Price
€155.90
Regular price
€173.30
 In stock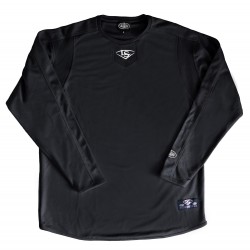 Reference: LS1528-S-BLK
Regular cut undershirt with short sleeves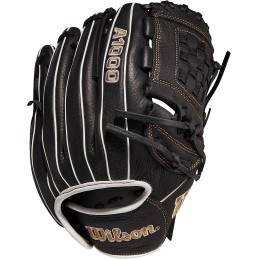 Reference: WBW10018012
Brand: Wilson
Command the game from the circle with the A1000® P12 12" Fastpitch Pitcher Glove. The Black Full Grain leather with a Closed Two-Piece Weave Web allows you to conceal pitch grips and keep hitters guessing, and the 12" reach is perfect for utility players who move all over the diamond.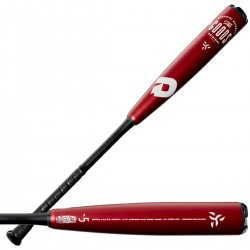 Reference: WTDXGB5-30-Colore Unico
Brand: Demarini
The bat that took the BBCOR world by storm last season, in their new USSSA 2021 lineup. The bat features a super light yet explosive X14 alloy barrel. They paired it with a composite handle to improve the speed and performance of the bat and complemented it with their seismic hood, which will help you deliver power that was unthinkable until now! clubs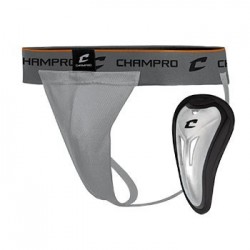 Reference: A54CY-S-GY
Brand: Champro
2 1/2" CHAMPRO jacquard elastic waistband Includes hard cup with ventilation channels and soft flexible edges Retail packaged
Price
€23.10
Regular price
€25.60
 In stock