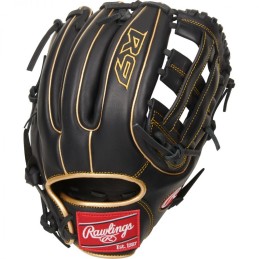 Reference: R93156BG
Brand: Rawlings
R9 Series 11.75-inch infield glove. It features a durable, all-leather shell and a soft, game-ready feel. As a result, you'll have a quick, easy break-in, and a glove that can perform at a high level too. In addition, it's constructed in a pro-style 31-pattern, popular for it's deep pocket and versatility across the infield. Its padded finger-back lining...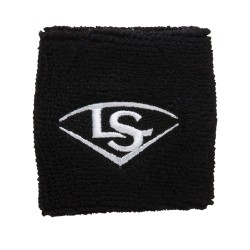 Price
€15.70
Regular price
€17.40
 In stock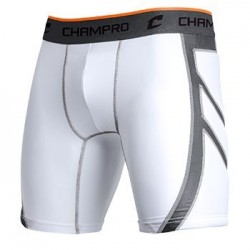 Reference: BPS15Y-M-WH
Brand: Champro
4-way stretch polyester / elastane fabric with high compression fit "Full-Duca" insert in Poly-spandex PIN-DOT mesh Integrated pads offer bruising protection 2 "jacquard elastic waistband Includes a shell pocket
Price
€29.90
Regular price
€42.70
 Product available with different options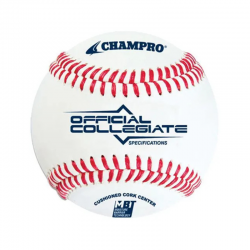 Reference: CBB501
Brand: Champro
Professional Serie A competition ball Static Compression Index (SSC): 200/300 lbs maximum loss 35% Coefficient of Restitution (COR): 0.516 / 0.576 Percentage of wool contained in the filament: 90% Type of leather (Cover): A-Grade Full Grain Leather Seam (Seam): Flat Unit price € 6.10 incl Box of 12 pcs. THIS ITEM IS NOT IN THE PROMOTIONS...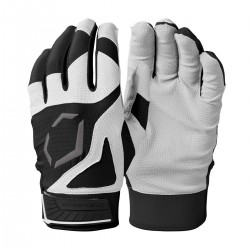 Reference: WB571210-M-NV
Brand: Evoshield
Incredible feeling at an incredible price. The all-new EvoShield SRZ-1 batting gloves take full advantage of a fully synthetic palm and breathable four-way mesh backhand in one of our most comfortable batting gloves to date.
Price
€24.40
Regular price
€30.50
 In stock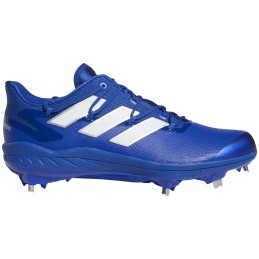 Reference: FZ4215-US-8-IT-41 1-3-RY
Brand: Adidas
Light on weight, long on comfort. These adidas baseball cleats are tailored for speed. The Sprintskin upper delivers elevated support, while the Lightstrike midsole offers superlight cushioning, relieving cleat pressure to keep you flying. This product is made with recycled content as part of our ambition to end plastic waste. 20% of pieces used to make...
Price
€107.20
Regular price
€134.00
 In stock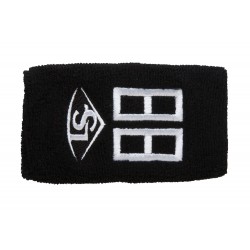 Reference: ACPL14WBP-TAGLIA UNICA-NV
Brand: Louisville Slugger
Louisville Slugger's ACPL14-WBP Personalized Wristband is made with moisture absorbing terry cloth material and is personalizable with the players number. It is 5" in length and comes in Navy, Royal or Scarlet.
Price
€15.70
Regular price
€17.40
 In stock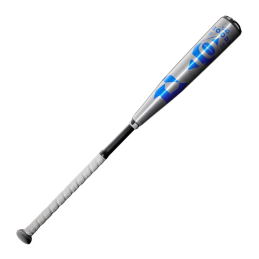 Reference: WTDXUG2-31-GY
Brand: Demarini
Channel the power with the 2022 The Goods (-10) USA Baseball Bat. Designed for young hitters looking to flex their muscles, The Goods (-10) USA Baseball Bat boasts a massive X14 Alloy Barrel to make consistent hard contact at the plate. A light swing weight allows for premium bat speed and barrel control so you can put opponents on notice, and the...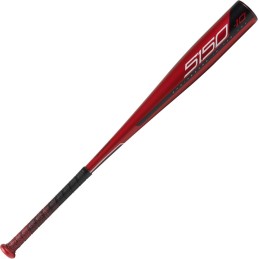 Reference: US9510-30-RD
Brand: Rawlings
Get more pop on each swing with the Rawlings 5150 USA bat. Featuring Precision Optimized Performance (pOp) technology, this USA 5150 bat includes a massive sweet spot, yet provides an extremely balanced feel. As a result, you'll make solid contact on more pitches than ever before. This 5150 bat also comes with our Ultra-Light end cap that reduces weight...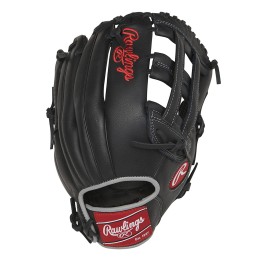 Reference: SPL120AJBB
Brand: Rawlings
This series offers an exciting collection of popular pro player designs to give aspiring big leaguers the same glove styling and features of their favorite stars like Kris Bryant, Bryce Harper, AAron Judge. All models in this collection offer a Youth Pro Taper fit ideal for players who desire a slightly smaller hand opening from the standard fit for...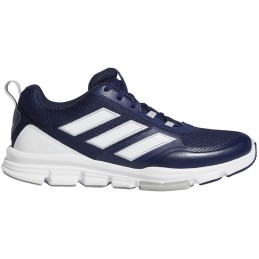 Reference: GW0030-US-8-IT-41 1-3-NV
Brand: Adidas
Hit ground balls for the team. Move between bullpen and diamond. These adidas baseball shoes bring a light, breathable feel for practice and travel. Durable cushioning and a reinforced toe cap keep your feet comfortable all game long.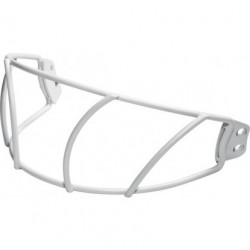 Reference: R16SBWG
This series of R16 series face shields features a new wire configuration for maximum visibility and low weight. This face shield is NOCSAE® approved for baseball and softball. The face shield also has a powder coating that reduces the wire diameter for fewer obstructions. Fits all Adult size R16 helmets and includes a chin strap.
Price
€26.35
Regular price
€32.94
 In stock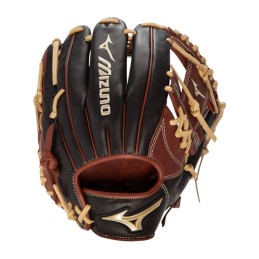 Reference: 313051R
Brand: Mizuno
The new Mizuno Prime Elite series is crafted with soft, smooth, mahogany-colored leather that is durable with a pro-level feel. Featuring an UltraSoft Pro Palm Liner for a soft feel and finish. A perforated thumb and pinky panel design reduces weight and increases breathability. Designed with Pro patterns to make Prime Elite an excellent glove choice for...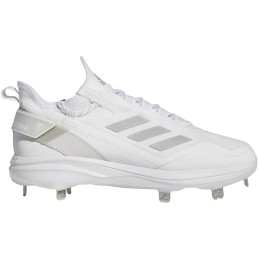 Reference: S23847-US-7-IT-40-WH
Brand: Adidas
These men's adidas baseball cleats are built for the heavy hitters here to impact the game. The bootie-style upper with heel strap locks in a snug and comfortable fit. A lightweight Boost Inside midsole delivers energised cushioning, and the cleated metal outsole provides durability and biting traction as you dig in on grass or dirt.
Price
€123.40
Regular price
€145.20
 In stock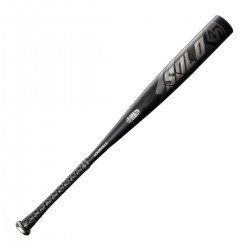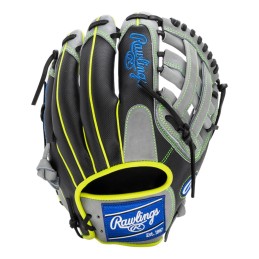 Reference: PRO2056GRSS
Introducing the 2023 Rawlings Heart of the Hide Baseball Gloves! Heart of the Hide baseball gloves feature world renowned steerhides to provide the player with a durable and stylish glove. These gloves feature a professional pattern, thus you know your glove will be of the highest quality. Deer-tanned cow hide palm lining provides the player with a...