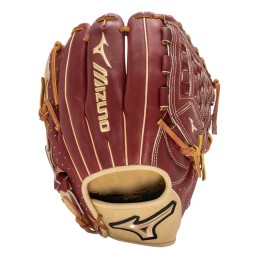 Reference: 312845R
Brand: Mizuno
The new Mizuno Prime Elite series is crafted with soft, smooth, mahogany-colored leather that is durable with a pro-level feel. Featuring an UltraSoft Pro Palm Liner for a soft feel and finish. A perforated thumb and pinky panel design reduces weight and increases breathability. Designed with Pro patterns to make Prime Elite an excellent glove choice for...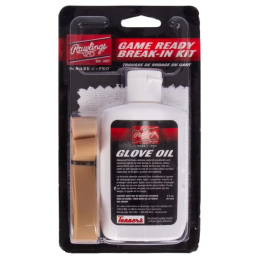 Reference: GRBRKIT
Brand: Rawlings
Rawlings Game Ready Glove Break-In Kit includes Glovolium Break-In formula, applicator cloth, and rubber band.
Price
€10.40
Regular price
€11.50
 In stock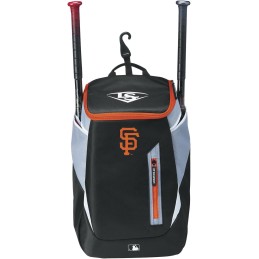 Price
€36.70
Regular price
€56.40
 In stock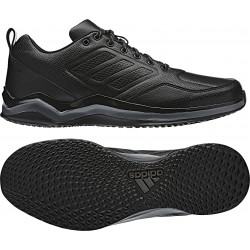 Reference: BW1074-US-6.5-IT-39 1-3-BLK
Brand: Adidas
Baseball shoes to keep your feet comfortable during training. They have a breathable upper and a sole made to have the right traction on multiple surfaces
Price
€54.10
Regular price
€135.20
 In stock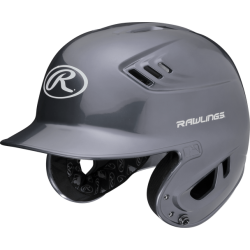 Reference: R16SSIL-TAGLIA UNICA-GY
Brand: Rawlings
With its eye-catching finish and ultra-cushioned fit, the new Rawlings Velo ™ series perfectly combines style and comfort. The Velo ™ series has been built with 16 individual vents for optimal airflow and circulation that help you stay cool and dry. One size fits all ADULTS from 6 7/8 "to 7 5/8"
Price
€46.70
Regular price
€58.30
 In stock
Reference: 20593-M-RD
Brand: Franklin
Showcased on-field by dozens of MLB® professionals, Franklin's popular CFX Pro model has gone full color! A world-class quality Pittards® digital sheepskin leather palm ensures durability, softness, and superior grip at bat, while proprietary tectonic fit inserts accommodate flex across the hand back. Touched with a hint of chrome, these gloves are a must...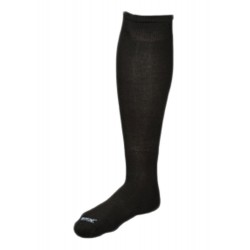 Price
€7.30
Regular price
€10.40
 In stock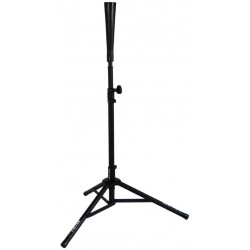 Reference: TRITEE
Brand: Rawlings
Rawlings Quick Tee features a lightweight design with folding legs to fit in any bag for easy transport. Easy to assemble, adjustable from 70 cm. to 110 cm.
Price
€50.70
Regular price
€56.40
 In stock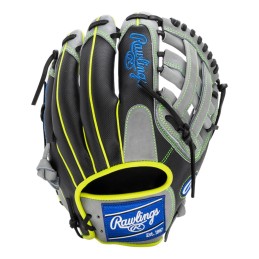 Reference: PRO2056GRSS
Introducing the 2023 Rawlings Heart of the Hide Baseball Gloves! Heart of the Hide baseball gloves feature world renowned steerhides to provide the player with a durable and stylish glove. These gloves feature a professional pattern, thus you know your glove will be of the highest quality. Deer-tanned cow hide palm lining provides the player with a...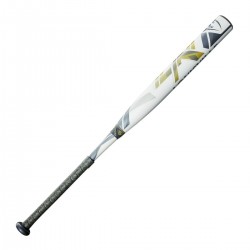 Reference: WBL24520102434-34-Colore Unico
Brand: Louisville Slugger
An all-new Single-Disc PBF Speed Composite Barrel delivers maximum pop, a massive sweet spot and a sound that you'll love. The updated VCX2 Connection System allows independent movement between the barrel and handle for improved feel and reduced vibration and the new COPA Performance End Cap puts the finishing touch on one of our most impressive bats...
Price
€256.00
Regular price
€320.00
 Product available with different options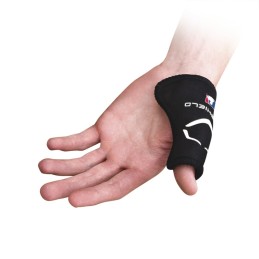 Reference: WTV4000BL-S-M-BK
Brand: Evoshield
Designed by the nation's top Professional Athletic Trainers and the only MLB Authentic baseball thumb guard, the EvoShield Baseball Catcher's Thumb Guard custom molds in minutes to provide the ultimate thumb protection. This thin guard fits comfortably inside your catcher's glove, helping brace your thumb and protecting you from a jammed thumb,...
Price
€26.40
Regular price
€29.30
 Product available with different options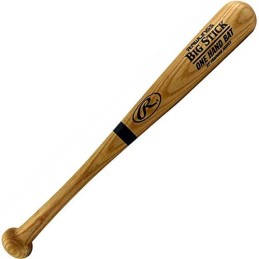 Reference: ONEHANDBAT
Brand: Rawlings
This bat allows you to breakdown your swing while practicing one hand drills. Turned from the finest Northern White Ash by Rawlings own master craftsmen, the One Hand Bat Trainer combines quality with performance. Weighs: 26 Oz. Length: 22"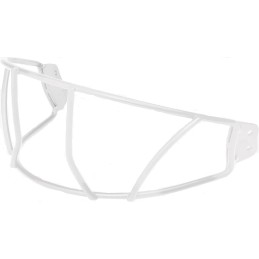 Reference: BBYWGW
Brand: Rawlings
This Youth Face Guard features a new wire configuration for maximum visibility and reduced weight. This face guard is NOCSAE® approved for both baseball and softball. The face guard also has a powder coat finished that reduces the wire diameter for less obstruction. Fits models RCFTB and MLTBH (as well as the CFTBH/CFTB) helmets and includes a chin strap.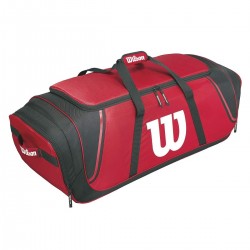 Reference: WTA9709-TAGLIA UNICA-RD
Brand: Wilson
Wilson duffel bag is perfect for carrying team equipment as well as for a receiver or referee who needs a bag large enough to carry all their equipment on the court. A large removable decorative panel has been added to allow you to customize the bag, even with your team logo. The handles on both sides of the duffel bag make it easy to carry, even when...
Price
€61.50
Regular price
€76.90
 In stock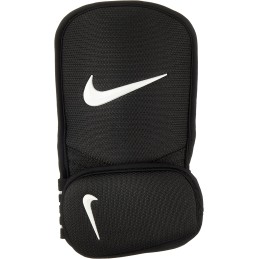 Reference: N1000742
Brand: Nike
The Nike Diamond Hand Guard helps absorb impact from wild pitches with a hard, yet lightweight shell in a low-profile design that lets you move naturally. Stretchy finger loops help keep the guard secure, and a removable wrist guard lets you find a configuration that works for you. Sweat-wicking technology helps you stay dry and comfortable, while an...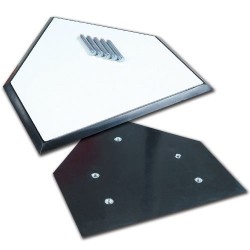 Reference: B031
Brand: Champro
Regulatory measures Durable molded white rubber with black beveled edge Five points in nickel-plated steel Reinforced threaded steel ferrules
Price
€44.40
Regular price
€49.40
 In stock