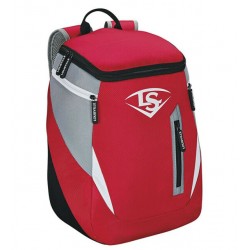 Price
€26.30
Regular price
€40.40
 In stock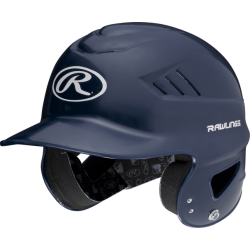 Reference: RCFTBN-TAGLIA UNICA-NV
Brand: Rawlings
Questo cascoè progettato per i più giovani giocatori che iniziano dal T-ball. È dotato di un design approvato da NOCSAE ed predisposto per aggiungere la protezione a faccia e mento . Taglia unica per tutti i modelli (6 1/4 - 6 7/8) .
Price
€28.60
Regular price
€35.70
 In stock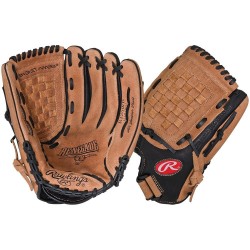 Price
€67.20
Regular price
€84.00
 Spedizione dal 5 Febbraio 2015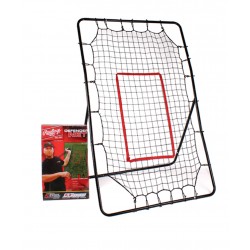 Reference: ALLCOMJR
Brand: Rawlings
The Rawlings Youth All-Purpose comebacker is perfect for any young player who is trying to hone their skills. The comebacker is designed to send the beginner's pitch back with target
Price
€34.40
Regular price
€38.20
 In stock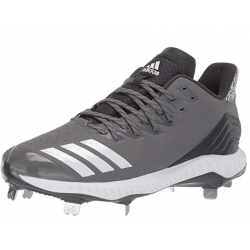 Reference: CG5250-US-8.5-IT-42-GY
Brand: Adidas
Compact and flexible, the Icon Bounce is built for the best traction on both clay and grass. The cushioned sole guarantees maximum comfort, the toe is reinforced to resist abrasion.
Price
€88.70
Regular price
€147.90
 In stock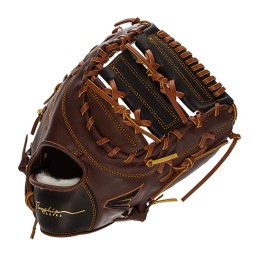 Reference: 8071058
Brand: Easton
This high-quality Easton 1B mitt will do everything you need it to do over at first base! The Flagship Series from Easton is going to be a really dynamic collection of gloves & mitts. The shell of this mitt is going to be made from Easton's Diamond Pro Steer material. This material is going to provide a stiff feel at the outset. Due to that stiff feel...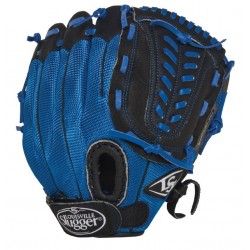 Reference: FGGNRL51150LT
Brand: Louisville Slugger
11.50 "youth pattern Closed channel web Genuine buffalo leather Lightweight mesh back Velcro wrist strap Royal Blue / Black color way LHT - Left Handed Thrower
Price
€38.00
Regular price
€47.50
 Spedizione dal 5 Febbraio 2015
New product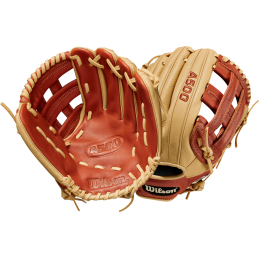 Reference: WBW10015512
Brand: Wilson
With the A500 Series, Wilson introduces the lightest full leather Gloves on the market. While saving on the weight, Wilson does not save on the features: the dual welting (two leather seams on the back of each finger segment) and the "Double Palm" (additional leather patch on the inside of the palm area) are designed to increase shape retention and are...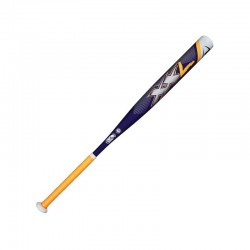 Reference: WTLXXLA16B28-28-Colore Unico
Brand: Wilson
The all-new XXL Alloy ASA bat is a throwback to past Louisville Slugger Slow Pitch bats, featuring a 1-piece DTS alloy and double wall alloy.
Price
€178.20
Regular price
€222.70
 In stock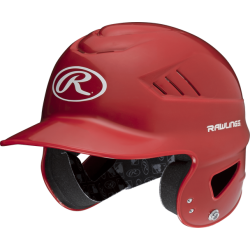 Reference: RCFHS-TAGLIA UNICA-RD
Brand: Rawlings
Rawlings Coolflo® technology, has a state-of-the-art ventilation system, an elegant and aerodynamic appearance. Initially worn by all Major League Baseball® athletes. Built specifically for the athlete who wants a helmet with an established history and professional finish. Meets NOCSAE® standards. One size ADULT: 6 ½ "- 7 ½
Price
€28.60
Regular price
€35.70
 In stock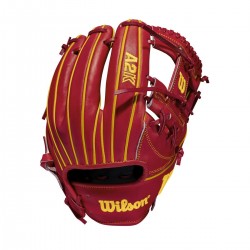 Reference: WBW100234115
Brand: Wilson
Luck favors the daring, the risk takers, those who pour their heart and soul into their craft. Atlanta second baseman Ozzie Albies and his custom A2K OA1 game model, with Red Pro Stock Select leather and Wilson logos, are ready to reign supreme in the middle of the pitch!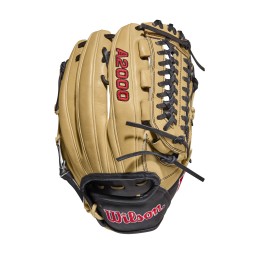 Reference: WBW1003921175
Brand: Wilson
Conceal your pitch grips on the mound and keep hitters guessing with the Closed Pro Laced Web of the 2022 A2000® D33. This 11.75" pattern features a D-shaped palm design in the Blonde Pro Stock® leather, allowing pitchers to change grips and take full command from the rubber. The Comfort Pro Fit with Pro Lux™ leather lining forms to your hand over time,...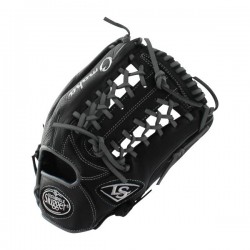 Price
€112.20
Regular price
€140.30
 Available from 10th February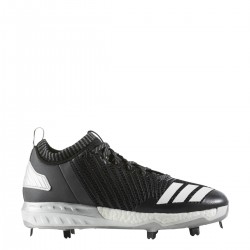 Reference: B39167-US-8.5-IT-42-BLK
Brand: Adidas
These baseballi shoes bring style to the batting box. The breathable upper takes its cue from streetwear, resistance and support are guaranteed by the seamless structure. The Boost ™ reduces the pressure of the studs, plus it stores and releases energy when you are ready to shoot in attack and defense.
Price
€90.80
Regular price
€151.30
 Product available with different options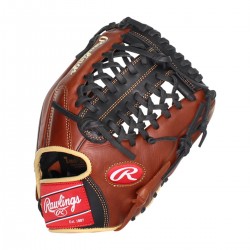 Reference: S1175MTLHT
Brand: Rawlings
• 11 ¾" Pitcher/ Infield Pattern• Modified Trap-Eze Web• Conventional Open Back• Full Grain Oiled Leather• Zero Shock Palm Pad• Padded Finger Linings LHT - Left Handed Thrower
Price
€95.50
Regular price
€119.30
 In stock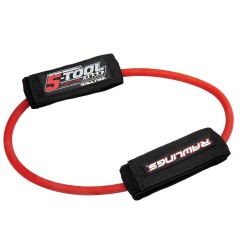 Price
€9.50
Regular price
€10.50
 In stock