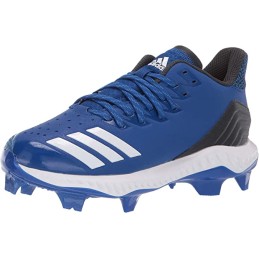 Reference: AQ0159-US-5.5-IT-38-RY
Brand: Adidas
Compact and flexible, the Icon Bounce is built for the best traction on both clay and grass. The cushioned sole guarantees maximum comfort, the toe is reinforced to resist abrasion.
Price
€79.20
Regular price
€131.90
 In stock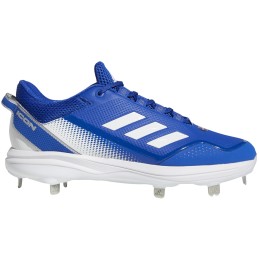 Reference: FZ1556-US-8-IT-41 1-3-RY
Brand: Adidas
There's more to explosive movement than pure speed. These adidas baseball cleats keep you fast while giving you the stability you need to increase power. The upper is tailored to feel like a natural extension of the foot with a Molded sockliner and extra lockdown at the heel. Lightstrike offers superlight cushioning for dynamic movement.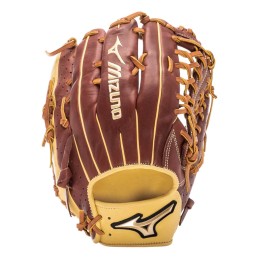 Reference: 312846R
Brand: Mizuno
The new Mizuno Prime Elite series is crafted with soft, smooth, mahogany-colored leather that is durable with a pro-level feel. Featuring an UltraSoft Pro Palm Liner for a soft feel and finish. A perforated thumb and pinky panel design reduces weight and increases breathability. Designed with Pro patterns to make Prime Elite an excellent glove choice for...
Price
€209.47
Regular price
€220.49
 In stock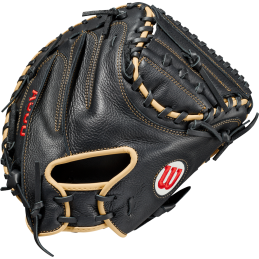 Reference: WBW10016132
Brand: Wilson
With the A500 Series, Wilson introduces the lightest full leather Gloves on the market. While saving on the weight, Wilson does not save on the features: the "Double Palm" (additional leather patch on the inside of the palm area) are designed to increase shape retention and are usually found on higher priced series. Thanks to their pre-oling, the A500...
Price
€79.40
Regular price
€88.20
 In stock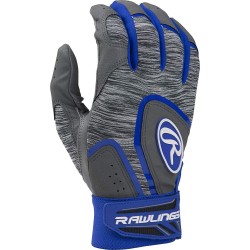 Reference: 5150GBGY-S-BLK
Brand: Rawlings
Youth Categories * The article is composed of a right and a left glove These batting gloves feature a durable goatskin palm and Flexfit Digi Camo backing. The double lycra mesh creates an excellent fit Size Table
Price
€20.10
Regular price
€28.80
 In stock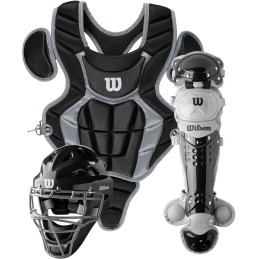 Reference: WB571160-TAGLIA UNICA-BLK
Brand: Wilson
Made from extra-tough, lightweight materials that keep you protected while easily moving with you. Designed for easy on and off between innings, the C200 catcher's set will keep catchers of every skill level safe and in the game. Recommended for ages 7-12
Price
€287.10
Regular price
€319.00
 In stock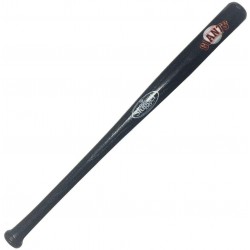 Price
€13.90
Regular price
€15.40
 In stock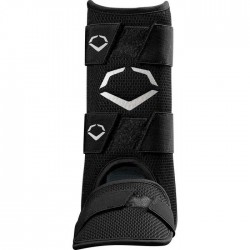 Reference: WTV1201-TAGLIA UNICA-BLK
Brand: Evoshield
The new EvoShield Youth Pro-Srz leg protector, the protection adapts to the player's body shape, ensuring a personalized fit. With the Pro-Srz leg protector you will be more confident in batting!
Price
€74.90
Regular price
€83.20
 In stock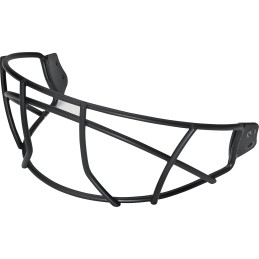 Reference: BB1WGB
Brand: Rawlings
This RCFH Series Face Guard features a new wire configuration for maximum visibility and reduced weight. This face guard is NOCSAE® approved for both baseball. The face guard also has a powder coat finished that reduces the wire diameter for less obstruction. Fits all RCFH Helmets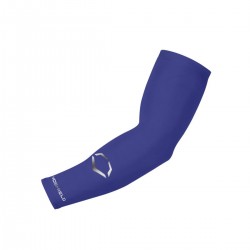 Reference: WB60012-S-M-RY
Brand: Evoshield
Comfort leads to confidence and confidence leads to performance. Maintain your comfort with the EvoShield Compression Arm Sleeve. With the compression fit, you will allow for greater circulation in the arm, allowing for better muscle recovery, reducing fatigue after games and practices. This is the best solution for keeping the arm warm and loose....
Price
€22.70
Regular price
€25.20
 In stock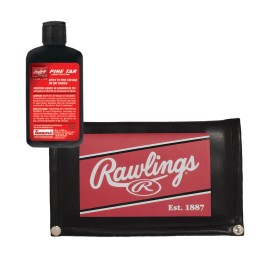 Reference: PROPT
Brand: Rawlings
This Pro Pine Tar Applicator provides the perfect surface for applying genuine pine tar to your bat. Include 3 oz. Pine Tar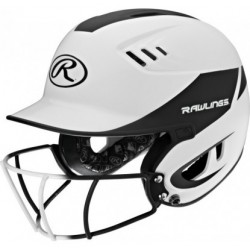 Reference: R16H2FGS-TAGLIA UNICA-GY
Brand: Rawlings
Meets NOCSAE® standard 16 vent design featuring exclusive COOLFLO® XV1™ style venting and Heat Exchange™ technologies Heat Exchange™ vents rapidly circulate cooler ambient air thus enhancing an overall cooling effect of the innovative design Wrapped jawpads for improved comfort/fit Patent Pending Fits masks: R16SBWG/R16JSBWG Senior (S)– 6 7/78/ - 7 8 5/5...
Price
€76.80
Regular price
€96.00
 Product available with different options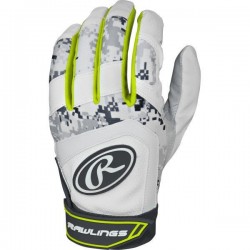 Reference: 5150BGY-S-BLK
Brand: Rawlings
Youth
Price
€21.50
Regular price
€30.80
 Available from 10th February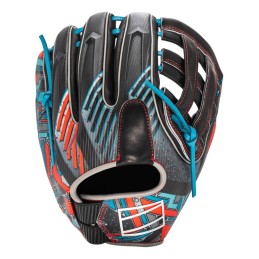 Reference: REV2056B
Brand: Rawlings
After years in the lab developing and testing new game-changing technologies, our engineers created the REV1X Series! It will revolutionize the next generation of athlete. Thanks to its unparalleled design innovations, the Rawlings' REV1X ushers in the future of gloves. Working closely with several of the game's top pros, like Francisco Lindor, we...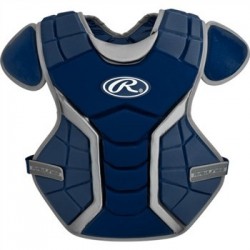 Reference: CPRNGDJR-TAGLIA UNICA-BLK
Brand: Rawlings
Dual density foam for protection and comfort Junior 13" (age 6-8) "C" Channels create a form-fitting wrapping of the chest protector for maximum mobility and flexibility
Price
€62.90
Regular price
€89.90
 In stock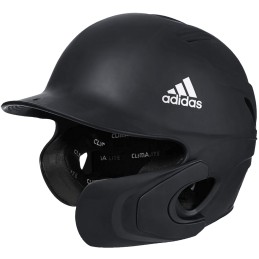 Reference: EX7516-S-M-BK
Brand: Adidas
ABS Shell: Strong plastic exterior provides a durable layer of defense against impacts and abrasions Climalite® Liner: Conducts heat and sweat away from the skin to keep players cool and dry 13 ventilation ports keep air flowing for cooling comfort and focused performance Dual composition of PC and ABS delivers solid coverage along the side of the...
 Product available with different options