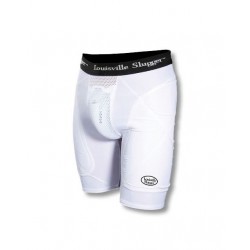 Reference: LSY1290-M-WH
Elasticized slipskin with side padding. Sizes CHILD
Price
€17.35
Regular price
€24.78
 In stock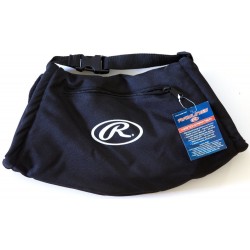 Price
€11.30
Regular price
€12.60
 In stock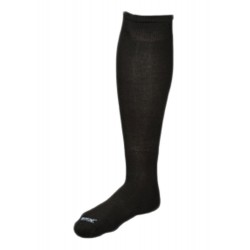 Price
€6.00
Regular price
€8.50
 In stock
Reference: BY3299-US-6-IT-38 2-3-CAMO
Brand: Adidas
Baseball shoes to keep your feet comfortable during training. They have a breathable upper and a sole made to have the right traction on multiple surfaces
Price
€44.30
Regular price
€110.80
 Product available with different options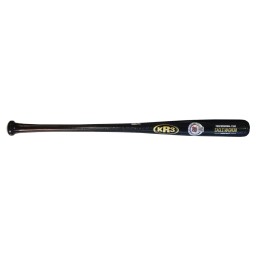 Reference: KR3C243EMB-32-BLK
Brand: KR3
Price
€127.80
Regular price
€142.00
 In stock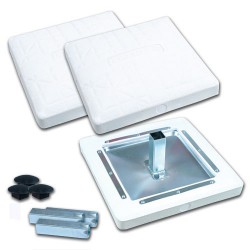 Reference: B001X
Brand: Champro
Pro-style base in UV resistant molded rubber Durable PU foam padding The reinforced side walls do not collapse even with extreme use Anchoring system and stanchion holder in triple rustproof steel, nickel-plated Ground anchors and base plugs included 3 bases, white
Price
€204.20
Regular price
€226.90
 In stock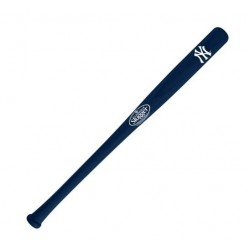 Price
€13.90
Regular price
€15.40
 In stock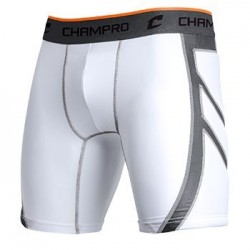 Reference: BPS15Y-M-WH
Brand: Champro
4-way stretch polyester / elastane fabric with high compression fit "Full-Duca" insert in Poly-spandex PIN-DOT mesh Integrated pads offer bruising protection 2 "jacquard elastic waistband Includes a shell pocket
Price
€24.50
Regular price
€35.00
 In stock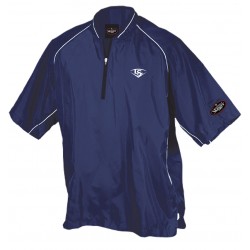 Price
€26.10
Regular price
€40.20
 In stock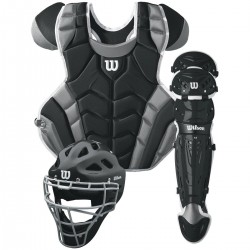 Reference: WTA4604-TAGLIA UNICA-BLK
Brand: Wilson
Modellato su Wilson® Pro Stock Catcher's Gear, C1K ™ Catcher's Gear è progettato per offrire durata e robustezza, ma costruito tenendo a mente lo stile e le sensazioni MLB® Pro. Che tu sia un giocatore adulto o intermedio, il Catcher's Set C1K ™ ti proteggerà per tutta la stagione. Disponibile in 7 colori da coordinare con i colori della tua squadra.
Price
€255.20
Regular price
€319.00
 In stock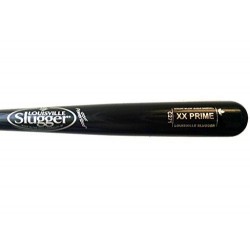 Reference: WTLWBXM14P71CBK-33.5-BLK
Brand: Louisville Slugger
Louisville Slugger C271 is a historical model used by the greatest hitters in different eras, this XX PRIME is made of maple to ensure maximum strength and quality of roasting, balanced and light is ideal for both contact and power hitters.
Price
€111.20
Regular price
€139.00
 In stock
Reference: CM01YRY
Brand: Champro
Wide eye opening for softball Low-Profile flat beam construction maximizes sightlines, protects, and minimizes weight Removable liner system Adjustable harness with ponytail slot Repositionable chin cup Designed for softball only Adult size - 6 3/4 - 7 1/2
Price
€37.80
Regular price
€42.00
 In stock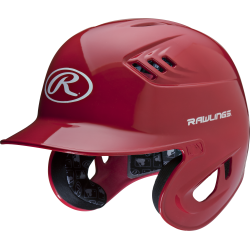 Reference: CFABHNS-M-RD
Brand: Rawlings
Clear Coat Finish
Price
€49.40
Regular price
€61.80
 Available from 10th February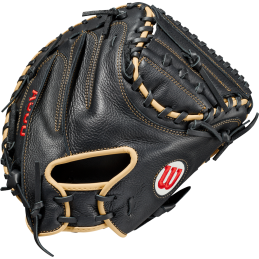 Reference: WBW10016132
Brand: Wilson
With the A500 Series, Wilson introduces the lightest full leather Gloves on the market. While saving on the weight, Wilson does not save on the features: the "Double Palm" (additional leather patch on the inside of the palm area) are designed to increase shape retention and are usually found on higher priced series. Thanks to their pre-oling, the A500...
Price
€79.40
Regular price
€88.20
 In stock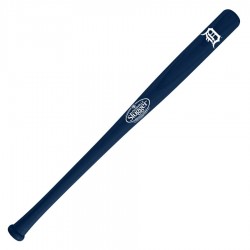 Price
€13.90
Regular price
€15.40
 In stock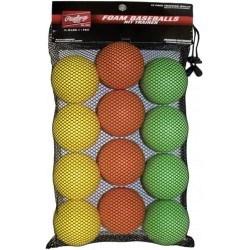 Reference: HITTRAINX12
Brand: Rawlings
12 Hit Foam Training Balls Foam balls for both indoor and outdoor training.
No customer reviews for the moment.