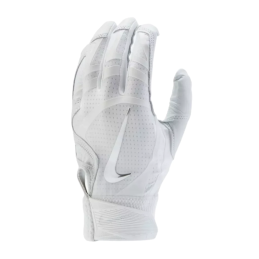 Reference: N1000128169-S-BK
Brand: Nike
The Nike Huarache Elite Baseball Batting Gloves are designed with premium leather palms and breathable perforations to provide excellent control and comfort at the plate.
Price
€61.20
Regular price
€72.00
 In stock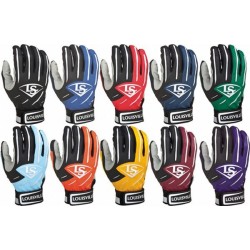 Reference: WTLBGS514A-S-RD
Brand: Louisville Slugger
Gloves for adults * The item is composed of a right and a left glove Louisville Slugger Series 5 Batting Gloves combine proven design with rugged materials to perform game after game. A sturdy grip, comfortable fit and durable performance allow you to hit the bat with full confidence in your swing. Size Table
Price
€17.90
Regular price
€36.40
 Available from 10th February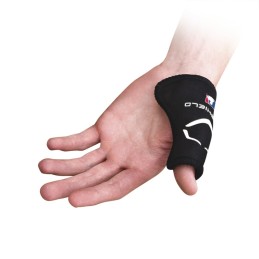 Reference: WTV4000BL-S-M-BK
Brand: Evoshield
Designed by the nation's top Professional Athletic Trainers and the only MLB Authentic baseball thumb guard, the EvoShield Baseball Catcher's Thumb Guard custom molds in minutes to provide the ultimate thumb protection. This thin guard fits comfortably inside your catcher's glove, helping brace your thumb and protecting you from a jammed thumb,...
Price
€26.40
Regular price
€29.30
 Product available with different options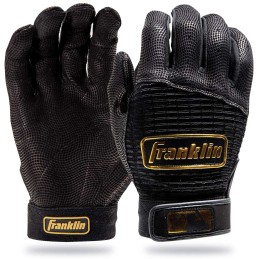 Reference: 20984-M-BK
Brand: Franklin
The batting glove that started it all, the Franklin's Pro Classic represents the legacy of our batting glove line. Designed with the help of MLB Hall of Famer Mike Schmidt, these pro -quality batting gloves help revolutionize the game. The Pro Classic batting gloves are constructed with premium leather, a flexible backhand and seamless leather palm for a...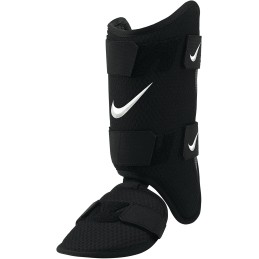 Reference: N10004227
Brand: Nike
A wild pitch shouldn't ruin your game. Durable yet lightweight, the Nike Diamond guard features a tough shell and a removable toe cover to help you stay focused on the hit while keeping your natural range of motion. Sweat-wicking technology helps you stay cool and dry from practice days to summer league games.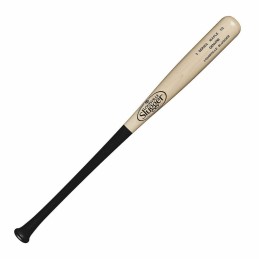 Price
€69.00
Regular price
€101.00
 In stock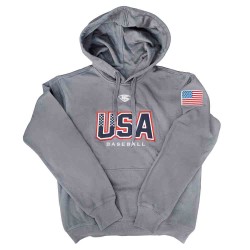 Reference: LS1671USA-5-6-GY
Brand: Louisville Slugger
Louisville Slugger World Edition children's sweatshirt. Years: 5-6 / 7-8 / 9-11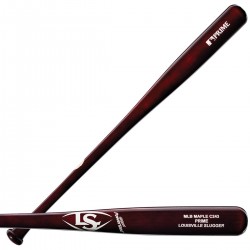 Reference: WTLWBXPRC243-33-CHERRY
Brand: Louisville Slugger
The C243, the original large barrel club, is made in this variation with a vintage cherry red gloss finish. All MLB PRIME clubs - made exclusively from MLB quality wood, a standard met by only 3% of our wood - now feature EXOARMOR, a revolutionary finish that is twice the hardness of a regular club.
Price
€101.70
Regular price
€169.60
 In stock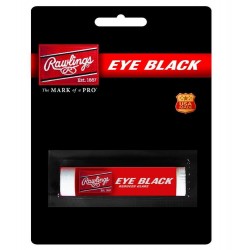 Reference: EBSTICK
Brand: Rawlings
Black stick to apply under the eyes to reduce reflections from the sun and lights.
Price
€6.00
Regular price
€6.70
 In stock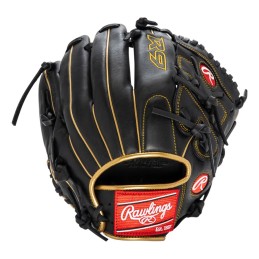 Reference: R92069BGLHT
Brand: Rawlings
Gear up with the  R9 Series 12-inch infield/pitcher's glove. It boasts unbeatable value for its quality, full-leather glove. This R9 was also constructed from soft, durable leather for a more game-ready feel. As a result, it's perfect for players who need a glove they can trust to perform, at a price they can afford. In addition, our R9 gloves all feature...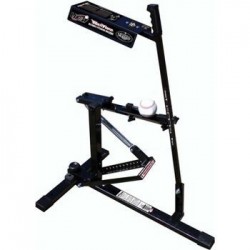 Reference: L60222
Brand: Louisville Slugger
Louisville Slugger Black Flame Ultimate Pitching Machine Throws at speeds up to 75 mph. Equivalent speeds from 40 ft. up to 75 mph. Throws any type of ball, including plastic, dimple, restricted flight, hard ball and softball.
Price
€318.30
Regular price
€353.70
 In stock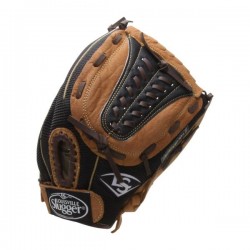 Reference: FGGN14BN120-TAGLIA UNICA-Colore
12.00 Inch Pattern Adjustable Velcro Wrist Strap Closed Back with Finger Hole Closed Channel Web Game Ready Feel Genuine Buffalo Leather on Palm and Web Performance Mesh Backing Smaller Wrist Opening for Optimal Fit Ultra-Lightweight Design Youth Model
Price
€46.34
Regular price
€57.93
 In stock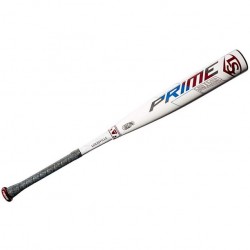 Reference: WTLSLP919X10-31-WH
Brand: Louisville Slugger
Make every swing count with this 2019 Louisville Slugger Prime 919 baseball bat. Engineered with Louisville Slugger's proprietary MicroForm barrel design, this bat fuses together layers of 100% composite material to provide a lighter swing weight and maximize pop. Feel more in control every time you step to the plate thanks to innovative VCX technology,...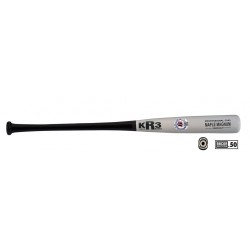 Reference: K3CC243-32-Colore Unico
Brand: KR3
A high performance bat made from the strongest Canadian maple wood that has been specially hand selected to ensure maximum performance and durability. The bat is further reinforced with biaxial fiberglass sheath applied with Rock Resin epoxy resin. This is a bat that not only lasts, but stays solid and strong.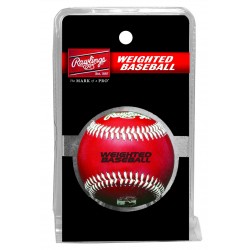 Reference: WEIGHTBB
Brand: Rawlings
Increase your am power adn speed with the extra weight 9 oz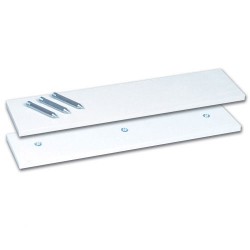 Reference: B041E
Brand: Champro
Reinforced threaded steel ferrules Three tips in nickel-plated steel 1 cm thick UV resistant rubber construction
Price
€19.80
Regular price
€22.00
 In stock