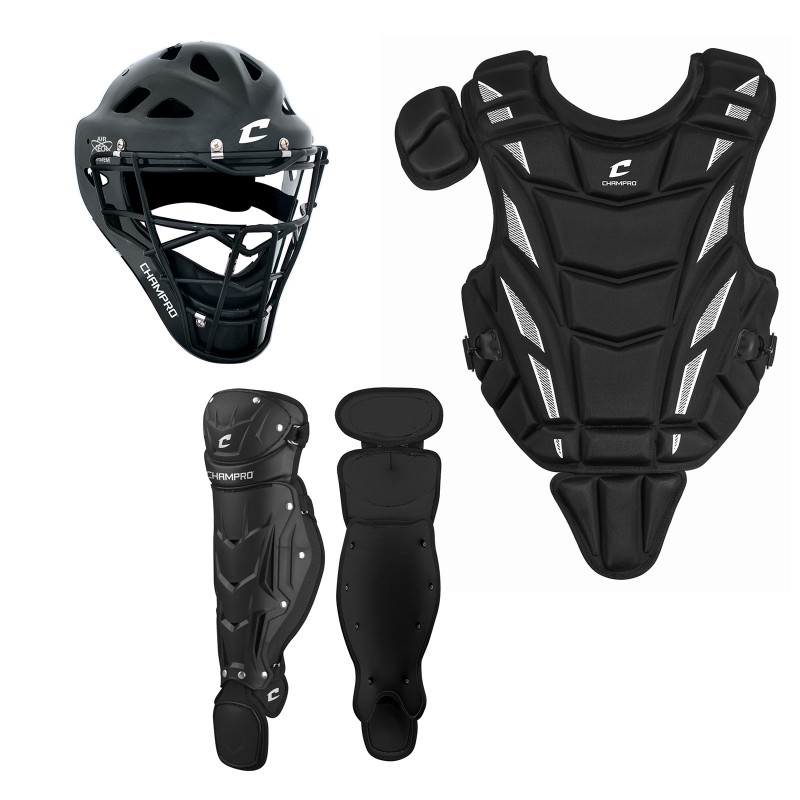  
CBSY5912B - Triple Play Youth Catcher's Set
ALL-IN-ONE KIT: S

et Triple-Play Youth Catcher's is a kit of all the protective equipment needed by young receivers. It includes a mask, a bib and a pair of couriers.
HOCKEY-STYLE MASK:

The headgear consists of a durable hockey-style ABS shell with multi-density padding system and overhead ventilation to increase air circulation.

OPTIMUS MVP HARNESS:

Compression molded as a single piece, the Optimus MVP chest protector absorbs energy and reduces the amount transferred by impacts. Includes detachable shoulder and front extensions.

OPTIMUS MVP SCRINIERI:

built with a cantilever system to spread the shock of the impact and minimize the force transferred to the receiver's shins. An extra knee brace covers part of the upper leg, providing extra protective extension.

SIZES: Youth 9-12 15 "bib and 13. 5" scrinieri.