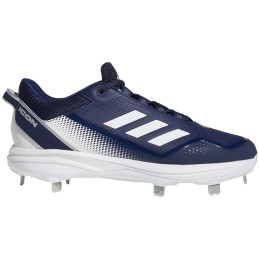 Reference: S23853-US-9.5-IT-43 1-3-NV
Brand: Adidas
There's more to explosive movement than pure speed. These adidas baseball cleats keep you fast while giving you the stability you need to increase power. The upper is tailored to feel like a natural extension of the foot with a Molded sockliner and extra lockdown at the heel. Lightstrike offers superlight cushioning for dynamic movement.
Price
€87.80
Regular price
€97.50
 Product available with different options
Reference: 20590-M-BK
Brand: Franklin
Showcased on-field by dozens of MLB® professionals, Franklin's popular CFX Pro model has gone full color! A world-class quality Pittards® digital sheepskin leather palm ensures durability, softness, and superior grip at bat, while proprietary tectonic fit inserts accommodate flex across the hand back. Touched with a hint of chrome, these gloves are a must...
 Product available with different options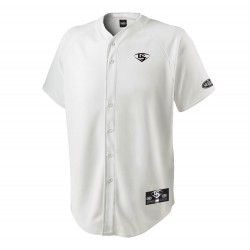 Price
€20.10
Regular price
€28.70
 Product available with different options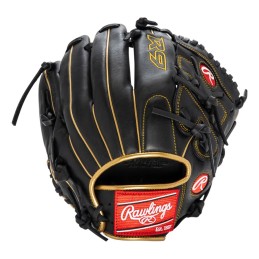 Reference: R92069BGLHT
Brand: Rawlings
Gear up with the  R9 Series 12-inch infield/pitcher's glove. It boasts unbeatable value for its quality, full-leather glove. This R9 was also constructed from soft, durable leather for a more game-ready feel. As a result, it's perfect for players who need a glove they can trust to perform, at a price they can afford. In addition, our R9 gloves all feature...
Price
€144.00
Regular price
€151.60
 In stock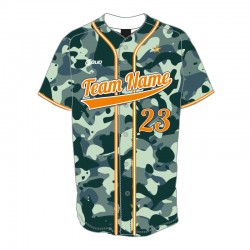 Reference: LDSUB6B
Brand: Louisville Slugger
Professional tunic, sublimation printing allows infinite customizations: logo, color, numbers, writings, shades. Our graphic designers are at your disposal to create the perfect kit! The lowest price in Europe! Baseball jacket with 6 buttons, personalized printing, graphic development: € 30.70 incl. Vat.Baseball jacket with 2 buttons, personalized...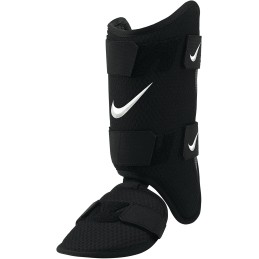 Reference: N10004227
Brand: Nike
A wild pitch shouldn't ruin your game. Durable yet lightweight, the Nike Diamond guard features a tough shell and a removable toe cover to help you stay focused on the hit while keeping your natural range of motion. Sweat-wicking technology helps you stay cool and dry from practice days to summer league games.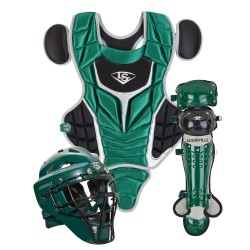 Reference: PGS514STI-TAGLIA UNICA-DGBLK
Brand: Louisville Slugger
Helmet features: Glossy finish Anti-humidity chinstrap NOCSAE approved Size 6 3/8 "- 7" Features of the chest protector: High density foam padding Over the shoulder harness Precision bearing design Sizes 14 Features of the leg protector: Anatomically inspired Double knee design Size 14 "
Price
€220.60
Regular price
€315.10
 Product available with different options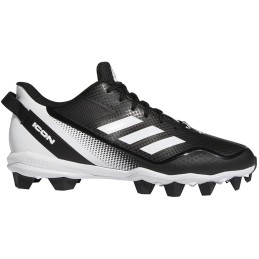 Reference: S23915-US-6.5-IT-39 1-3-BK
Brand: Adidas
For heavy hitters, these adidas baseball cleats give you the speed and power to impact the game. They're built to last with a durable synthetic upper that has a supportive mid cut. The Bounce midsole provides lightweight cushioning, so you stay comfortable through nine innings and beyond.
 Product available with different options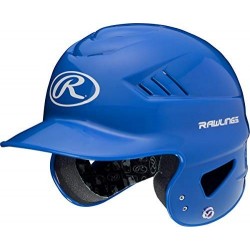 Reference: RCFTBR-TAGLIA UNICA-RY
Brand: Rawlings
Questo cascoè progettato per i più giovani giocatori che iniziano dal T-ball. È dotato di un design approvato da NOCSAE ed predisposto per aggiungere la protezione a faccia e mento . Taglia unica per tutti i modelli (6 1/4 - 6 7/8) .
Price
€28.60
Regular price
€35.70
 In stock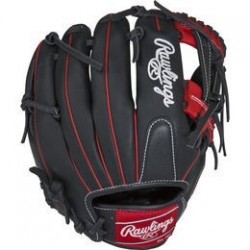 Reference: RCS112BS
Brand: Rawlings
If you are looking for a pop of color for a custom look glove, the Rawlings Custom (RCS) series is the perfect choice for you! Featuring snug fit styles, patented Dual Core technology and a variety of bold color options, the RCS gloves are crafted from premium leather with leather laces that combine an eye-catching look combined with strength and durability.
Price
€56.50
Regular price
€75.40
 Available from 10th February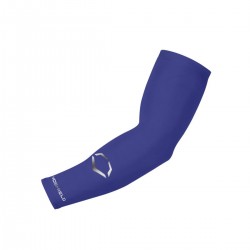 Reference: WB60012-S-M-RY
Brand: Evoshield
Comfort leads to confidence and confidence leads to performance. Maintain your comfort with the EvoShield Compression Arm Sleeve. With the compression fit, you will allow for greater circulation in the arm, allowing for better muscle recovery, reducing fatigue after games and practices. This is the best solution for keeping the arm warm and loose....
Price
€22.70
Regular price
€25.20
 In stock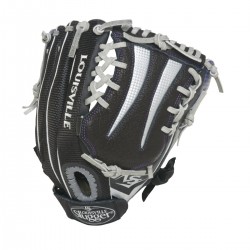 Price
€67.20
Regular price
€84.00
 In stock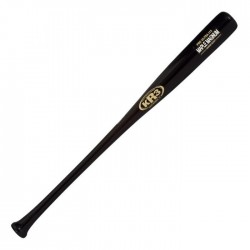 Reference: I13Z-32-BK
Brand: KR3
A high performance bat made from the strongest Canadian maple wood that has been specially hand selected to ensure maximum performance and durability. The bat is further reinforced with biaxial fiberglass sheath applied with Rock Resin epoxy resin. The best quality produced by KR3
Price
€177.70
Regular price
€197.50
 In stock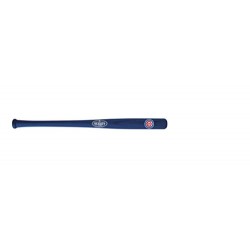 Price
€13.90
Regular price
€15.40
 In stock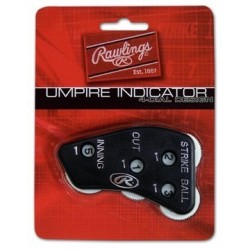 Reference: 4IN1DIAL
Brand: Rawlings
This is the classic 4-dial umpire indicator with black plastic case. This model is a good rugged design with easy-to-read dials that turn and stop properly.
Price
€4.90
Regular price
€5.50
 In stock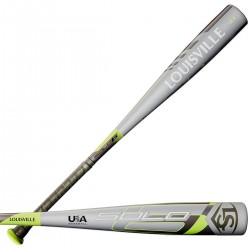 Reference: WTLUBS6B1120-29-Colore Unico
Brand: Louisville Slugger
A light swing club with a reliable alloy sound. This is Solo. The one-piece SL Hyper alloy construction on the baseball bat offers a huge contact point. The Solo, the lightest club in the range, features the Speed ​​Ballistic Composite (SBC) end cap, which allows for greater swing speed and control. A Louisville Slugger PRO Comfort Grip ™ gives you the...
Price
€158.80
Regular price
€176.50
 Product available with different options