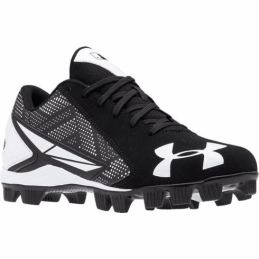 Price
€32.00
Regular price
€40.00
 In stock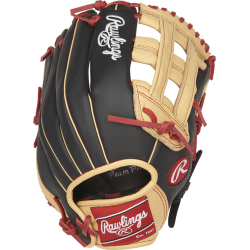 Reference: SPL120BH
Brand: Rawlings
This series offers an exciting collection that replicates the models of pro players to give aspiring "big leaguers" the style and features of the gloves of their favorite stars such as Kris Bryant or Manny Machado. All models in this collection offer a Youth Pro Taper fit ideal for players who want a slightly smaller fit for greater control. This is the...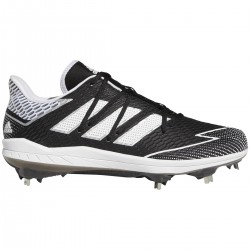 Reference: EG5633-US-8-IT-41 1-3-BLK
Brand: Adidas
Get the support you need to turn the single into a double. These adidas baseball shoes are designed for sprinters, with a lightweight upper and midsole cushioning for comfortable strides. The wide lacing system ensures lockdown in specific areas, so feel free to run in all areas of the court.
Price
€107.30
Regular price
€165.00
 In stock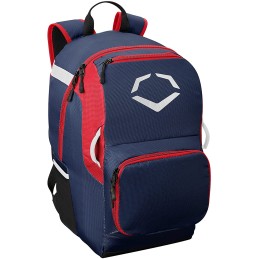 Reference: WB571790-TAGLIA UNICA-USA
Brand: Evoshield
With a sizable main compartment and two mesh bat sleeves, the EvoShield SRZ-1 backpack is built for young players to stash all their gear on the go. Fit a youth glove, batting helmet and additional gear in the main compartment, store your bat in one side pocket and your water bottle in the other, then meet your teammates at the field on game day. Strap...
Price
€51.90
Regular price
€61.00
 In stock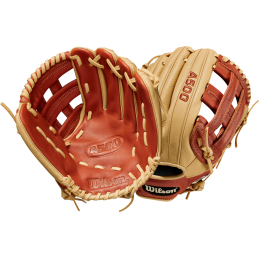 Reference: WBW10015512
Brand: Wilson
With the A500 Series, Wilson introduces the lightest full leather Gloves on the market. While saving on the weight, Wilson does not save on the features: the dual welting (two leather seams on the back of each finger segment) and the "Double Palm" (additional leather patch on the inside of the palm area) are designed to increase shape retention and are...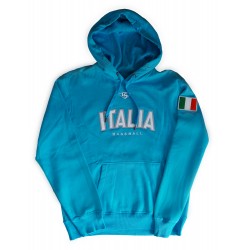 Reference: LS1671ITALY-5-6-RY
Louisville Slugger World Edition children's sweatshirt. Years: 5-6 / 7-8 / 9-11
Price
€42.99
Regular price
€61.42
 In stock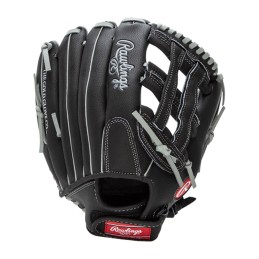 Reference: RSB130GBH
Brand: Rawlings
New for this season, the economical Rawlings RSB™ Series is projected to be a dynamic sales leader for slow pitch softball as well as general recreational play. Deep, wide and highly functional pockets matched with Basket-Web® designs and adjustable Velcro® strap closures will improve your level of play and enjoyment.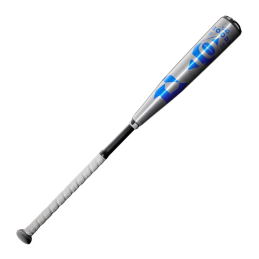 Reference: WTDXUG2-31-GY
Brand: Demarini
Channel the power with the 2022 The Goods (-10) USA Baseball Bat. Designed for young hitters looking to flex their muscles, The Goods (-10) USA Baseball Bat boasts a massive X14 Alloy Barrel to make consistent hard contact at the plate. A light swing weight allows for premium bat speed and barrel control so you can put opponents on notice, and the...
Price
€265.50
Regular price
€295.00
 In stock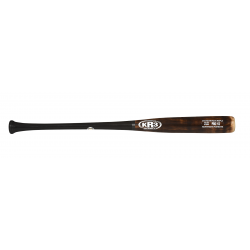 Reference: PROI13-34-BRW
Brand: KR3
Pro Ink Dot certified clubs are defect free and low speed turned with only the finest quality hand selected straight grain hard maple. All logs are vacuum dried to increase both hardness and maple effect. The clubs are double polished and hand sanded for better balance.
Price
€80.20
Regular price
€116.80
 In stock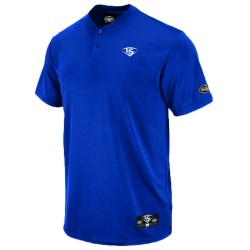 Reference: LS1201-S-NV
Brand: Louisville Slugger
The famous 2 buttons of the Louisville Slugger brand in the child's model, in perforated and lightweight material perfect for the hottest days. Customizable front and back available in various colors.
Price
€12.60
Regular price
€18.10
 In stock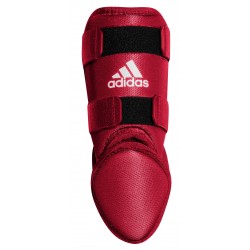 Reference: AZ9660
Brand: Adidas
ANKLE BATTER PROTECTION
Price
€37.50
Regular price
€75.00
 In stock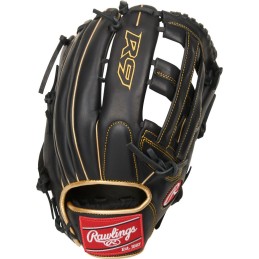 Reference: R930296BGLHT
Take the field with confidence when you order the 12.75-inch R9 Series outfield glove. It's crafted with a durable, all-leather shell, and a soft, game-ready feel so you can use it right out of the box. As a result, it's perfect for players who need a glove they can trust at a price they can afford. In addition, it features padded finger-back lining and...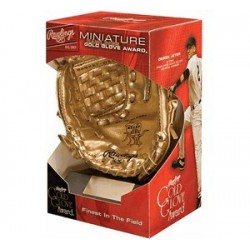 Reference: MINIRGG
Brand: Rawlings
Miniature rawlings gold glove awardstand with customizable nameplategreat for coaches gifts or trophies
Price
€26.30
Regular price
€29.20
 In stock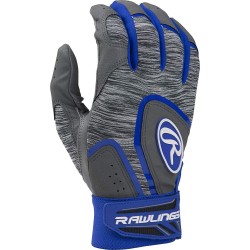 Reference: 5150GBGY-S-BLK
Brand: Rawlings
Youth Categories * The article is composed of a right and a left glove These batting gloves feature a durable goatskin palm and Flexfit Digi Camo backing. The double lycra mesh creates an excellent fit Size Table
Price
€20.10
Regular price
€28.80
 In stock
New product
Reference: N1000128083-S-BK
Brand: Nike
The Nike Huarache Elite Baseball Batting Gloves are designed with premium leather palms and breathable perforations to provide excellent control and comfort at the plate.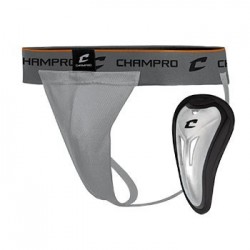 Reference: A54CY-S-GY
Brand: Champro
2 1/2" CHAMPRO jacquard elastic waistband Includes hard cup with ventilation channels and soft flexible edges Retail packaged
Price
€18.90
Regular price
€21.00
 In stock