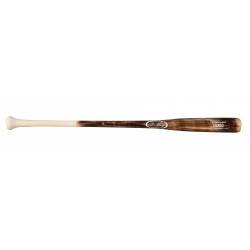 Reference: PROFUNGO-33-Colore Unico
Brand: KR3
KR3 MUSHROOM - FEATHER LIGHT
Price
€60.00
Regular price
€75.00
 Spedizione dal 5 Febbraio 2015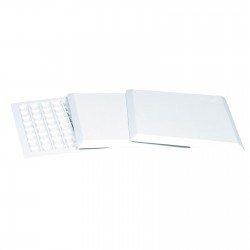 Reference: B020
Brand: Champro
Rubber bases with rounded edge and waffle base for indoor and outdoor use
Price
€32.30
Regular price
€35.90
 In stock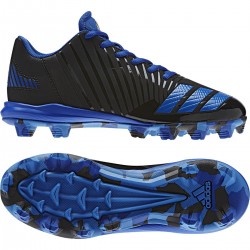 Reference: B39230-US-2.5-IT-34-RY
Brand: Adidas
These baseball shoes bring style to the batting box. The breathable upper takes its cue from streetwear, resistance and support are guaranteed by the seamless structure.
Price
€53.40
Regular price
€66.80
 In stock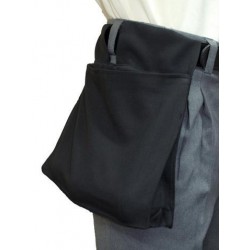 Reference: UBBAG-B
Brand: Rawlings
Professional umpire's ball bag is constructed from 100% uniform polyester. Features wide tunnel belt loop. Suitable for baseballs and softballs. Meets all league requirements.
Price
€12.90
Regular price
€14.30
 In stock
New product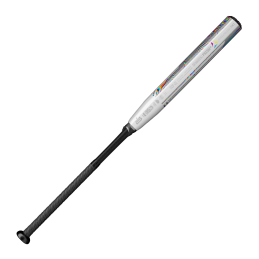 Reference: WTDXPZP2434-34-WH
Brand: Demarini
Take your game A Level Above with the 2021 DeMarini Prism+ (-10) Fastpitch Bat. The Gapped Wall technology of the Continuous Fiber Composite Barrel delivers a blend of performance and balance, ideal for serious players who prefer the feel of double-wall construction. The two-piece composite build and Type-V™ Connection allow for maximum energy transfer on...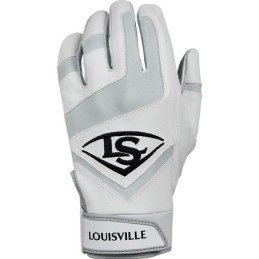 Reference: WTL6304-M-BLK
Brand: Louisville Slugger
Louisville Slugger Youth Genuine Batting Gloves Louisville Slugger's Genuine batting gloves will help you perform your best at the plate. The one piece synthetic palm and thumb design allow for a no-slip grip. Stretch lycra on the backhand allow for better flexibility and breathability.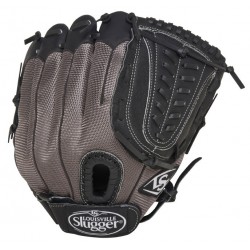 Price
€38.00
Regular price
€47.50
 In stock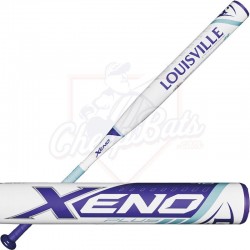 Reference: WTLFPXN171/32/Colo
Adults -12
Price
€173.53
Regular price
€247.90
 Product available with different options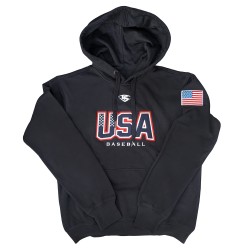 Reference: LS1671USANV-5-6-NV
Brand: Louisville Slugger
Louisville Slugger World Edition children's sweatshirt. Years: 5-6 / 7-8 / 9-11
Price
€43.00
Regular price
€61.40
 In stock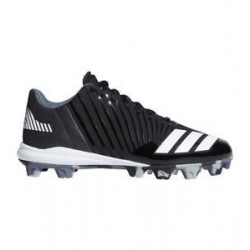 Reference: B39223-US-5.5-IT-38-BLK
Brand: Adidas
Textile and synthetic Synthetic sole The high quality nubuck upper offers a soft look and feel Glossy print and silk-screened details The cushioning of the midsole keeps every step comfortable and charged with energy
Price
€48.70
Regular price
€81.10
 Product available with different options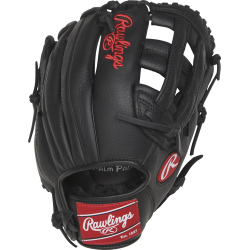 Price
€66.90
Regular price
€83.60
 In stock
Reference: CM01YSC
Brand: Champro
Wide eye opening for softball Low-Profile flat beam construction maximizes sightlines, protects, and minimizes weight Removable liner system Adjustable harness with ponytail slot Repositionable chin cup Designed for softball only Adult size - 6 3/4 - 7 1/2
Price
€37.80
Regular price
€42.00
 In stock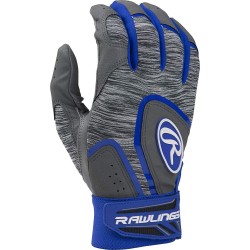 Reference: 5150GBGY-S-BLK
Brand: Rawlings
Youth Categories * The article is composed of a right and a left glove These batting gloves feature a durable goatskin palm and Flexfit Digi Camo backing. The double lycra mesh creates an excellent fit Size Table
Price
€20.10
Regular price
€28.70
 In stock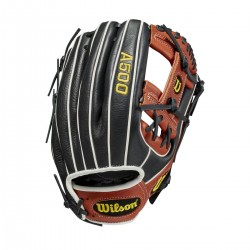 Reference: WBW100148115
Brand: Wilson
The 11 "A500 features an H-Web design, modeled after our most popular Pro Stock internal model. A completely reinvented hand opening, smaller than in previous years, gives young players a better fit, making them more comfortable and safe on the court.The all-leather design is lightweight, yet durable, in a design that's perfect for players
Price
€64.50
Regular price
€80.70
 In stock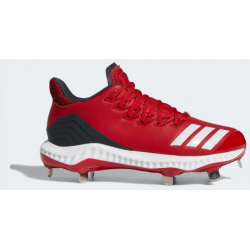 Reference: CG5190-US-5.5 -IT-36 2-3-RD
Brand: Adidas
Compact and flexible, the Icon Bounce is built for the best traction on both clay and grass. The cushioned sole guarantees maximum comfort, the toe is reinforced to resist abrasion. WOMEN sizes
Price
€118.30
Regular price
€147.90
 Product available with different options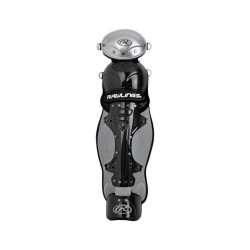 Reference: LGRNGDI-TAGLIA UNICA-BLK
Brand: Rawlings
Intermediate(12-15 years old) Reinforced knee for ultimate protection and comfort Toe Flap Strap: Toe flap stays in protective position whether you are crouched behind the plate or running to back up a play Light-Weight Design: Allows for maximum mobility without sacrificing protection
Price
€83.80
Regular price
€119.70
 In stock