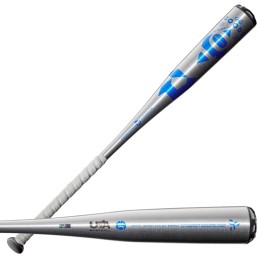 Reference: WTDXUO2-28-GY
Brand: Demarini
DeMarini equipped this one-piece, all-alloy baseball bat with their state-of-the-art X14 Alloy material. The X14 formula creates an aluminum barrel with the most consistent walls possible throughout the sweetspot. This design helps the bat to (1) maintain performance, (2) allow for high swing speeds and (3) display top durability. And don't forget that...
Price
€177.00
Regular price
€196.70
 In stock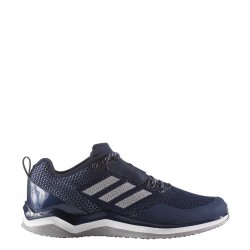 Reference: Q16545-US-5.5-IT-38-NV
Brand: Adidas
Baseball shoes to keep your feet comfortable during training. They have a breathable upper and a sole made to have the right traction on multiple surfaces Navy blue
Price
€44.30
Regular price
€110.80
 Product available with different options
Reference: LDA200
Brand: Loud
A league unit price per ball €. 6,20  Professional match ball Serie A Static Compression Index (SSC): 200/300 lbs maximum loss (loss) 35% Coefficient of Restitution (COR): 0.516 / 0.576 Percentage of wool contained in the filament: 90% Type of leather (Cover): A-Grade Full Grain Leather Seam (Seam): Flat The unit price indicated is...
 AVAILABLE FOR SHIPPING FROM 04/03/22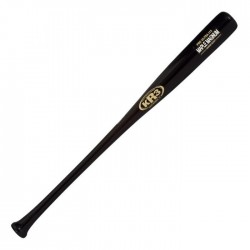 Reference: I13Z-32-BK
Brand: KR3
A high performance bat made from the strongest Canadian maple wood that has been specially hand selected to ensure maximum performance and durability. The bat is further reinforced with biaxial fiberglass sheath applied with Rock Resin epoxy resin. The best quality produced by KR3
Price
€177.70
Regular price
€197.50
 In stock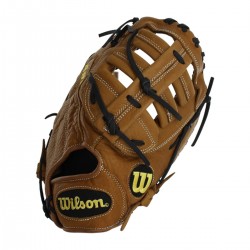 Reference: WTA09RB20BM12
Brand: Wilson
Unmatched in feel and performance, the A900 models are endlessly tested in the field and constantly improved by hundreds of professionals and top amateur players who choose only WilsoN gloves. The result is a glove that will arrive ready for your next training or match.
Price
€70.60
Regular price
€88.20
 In stock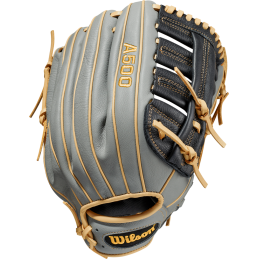 Reference: WBW100160125
Brand: Wilson
Featuring a lightweight, all-leather construction, the 12.5" A500 glove gives youth players a larger model suited for the outfield. Despite the added length, a redesigned hand opening that's smaller allows for more control - while the Dual Welting and Double Palm Construction help this pattern hold its shape well over time. LHT - Left Handed Thrower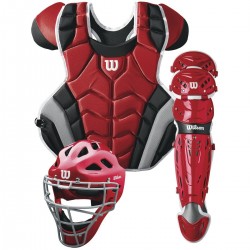 Reference: WTA4603-TAGLIA UNICA-RD
Brand: Wilson
Modeled after Wilson ® Pro Stock Catcher's Gear, the C1K ™ Catcher's Gear is designed for durability and toughness, but built with MLB® Pro style and feel in mind. Whether you are an adult or intermediate player, the Catcher's Set C1K ™ will will protect all season. Available in 4 colors to coordinate with your team colors.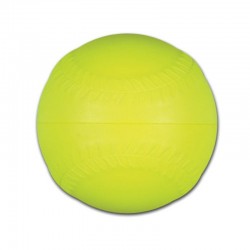 Reference: CSB53Y
Brand: Champro
Hard foam ball This ball maximizes the speed of the ball throwing machine Use with any machine that throws standard size baseballs or 12 inch softballs Construction comparable to Atec ® Tuffy ®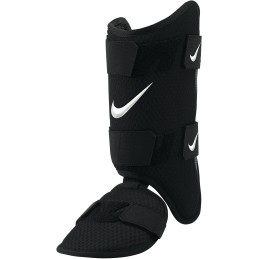 Reference: N10003438
Brand: Nike
A wild pitch shouldn't ruin your game. Durable yet lightweight, the Nike Diamond guard features a tough shell and a removable toe cover to help you stay focused on the hit while keeping your natural range of motion. Sweat-wicking technology helps you stay cool and dry from practice days to summer league games.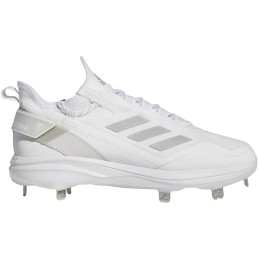 Reference: S23847-US-7-IT-40-WH
Brand: Adidas
These men's adidas baseball cleats are built for the heavy hitters here to impact the game. The bootie-style upper with heel strap locks in a snug and comfortable fit. A lightweight Boost Inside midsole delivers energised cushioning, and the cleated metal outsole provides durability and biting traction as you dig in on grass or dirt.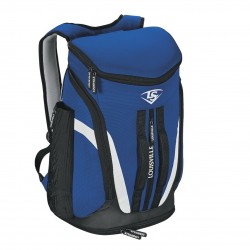 Reference: WTL9702-TAGLIA UNICA-BLK
Brand: Louisville Slugger
Available in a variety of colors and with a detachable customization zone, the Select Stick Pack features a main tool compartment and two printed neoprene batwing sleeves. It has a locker-style main opening and a waterproof shoe compartment for convenient storage.
Price
€59.50
Regular price
€91.50
 In stock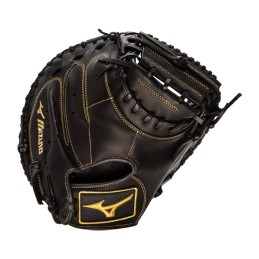 Reference: 313059R
Brand: Mizuno
The Mizuno MVP Prime Series has a long standing reputation as incredible value with many premium glove features. Made for baseball players striving to reach the next level, MVP Prime features Center Pocket Designed patterns that naturally center the pocket under the index finger. Handcrafted with Bio Soft Leather, which is a smooth, pro-style leather that...
Price
€181.36
Regular price
€190.90
 In stock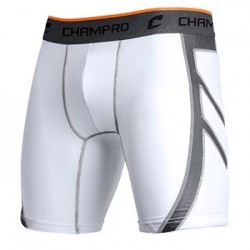 Reference: BPS15A-S-WH
Brand: Champro
4-way stretch polyester / spandex fabric with high compression fit "Full-Duca" insert in Poly-spandex PIN-DOT mesh Integrated pads offer bruising protection 2 "jacquard elastic waistband Includes a shell pocket
Price
€24.50
Regular price
€35.00
 In stock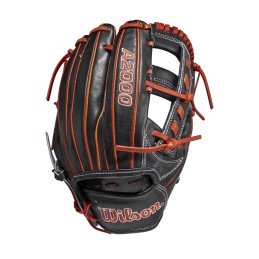 Reference: WBW100389115
Brand: Wilson
Take command of the middle infield with the Black and Copper Pro Stock® leather of the 2022 A2000® 1716. The latest take on this fan-favorite 11.5" pattern boasts Copper laces, Dual Welting and Bold Logos that pop against the Black leather palm and shell. The Chevron Cross Web helps infielders handle anything hit their way so they can quickly get the ball...
Price
€251.50
Regular price
€264.70
 In stock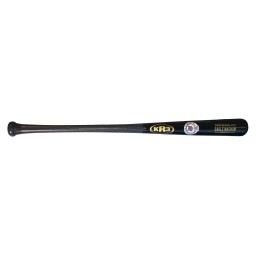 Reference: KR3C271EMB-32-BLK
Brand: KR3
Price
€127.80
Regular price
€142.00
 In stock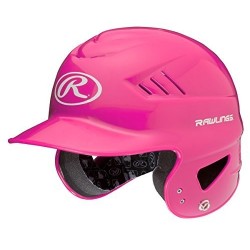 Reference: RCFTBPINK-TAGLIA UNICA-PK
Brand: Rawlings
Questo cascoè progettato per i più giovani giocatori che iniziano dal T-ball. È dotato di un design approvato da NOCSAE ed predisposto per aggiungere la protezione a faccia e mento . Taglia unica per tutti i modelli (6 1/4 - 6 7/8) .
Price
€28.60
Regular price
€35.70
 In stock