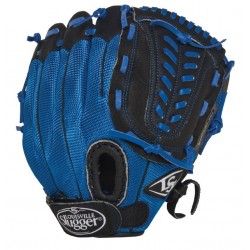 Reference: FGGNRL51150LT
Brand: Louisville Slugger
11.50 "youth pattern Closed channel web Genuine buffalo leather Lightweight mesh back Velcro wrist strap Royal Blue / Black color way LHT - Left Handed Thrower
Price
€38.00
Regular price
€47.50
 Spedizione dal 5 Febbraio 2015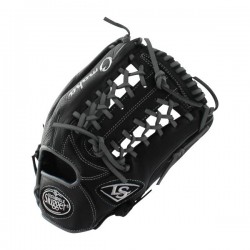 Price
€112.20
Regular price
€140.30
 Available from 10th February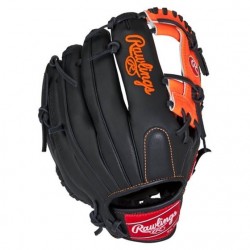 Reference: SPL150
Brand: Rawlings
Pro I Web, Conventional Back
Price
€66.90
Regular price
€83.60
 Available from 10th February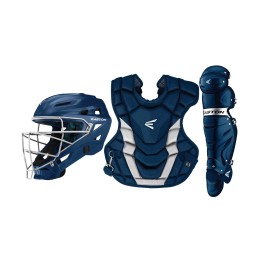 Reference: 80651A-TAGLIA UNICA-BLK
Brand: Easton
EASTON'S GAMETIME CATCHER'SE SET is fully equipped with all of the essentials that define a top-of-the-line catcher INCLUDES a catcher's mask, two leg guards and a chest protector GAMETIME ELITE MASK features a streamlined profile for a snug, locked-in fit and is NOCSAE approved for all levels of play GAMETIME ELITE LEG GUARDS offer a triple knee design...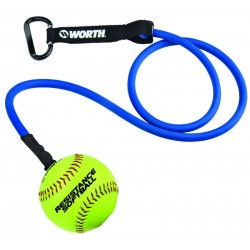 Reference: RESIST SOFT
RESIST SOFTBALL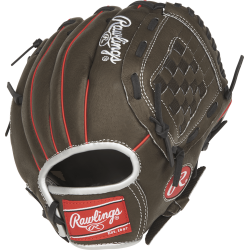 Reference: MPL100DSB
Brand: Rawlings
Lightweight, flexible and with our Sure Catch design, the Mark of a Pro® Lite gloves are the ideal choice for young athletes. With a lightweight all-leather shell and Velcro® strap, this series is ready to put on a show !. #Team Rawlings
Price
€73.80
Regular price
€92.30
 In stock
New product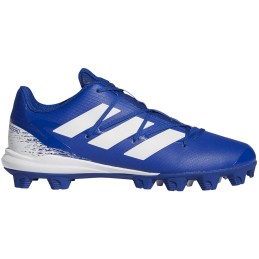 Reference: H00991-US-6.5-IT-39 1-3-RY
Brand: Adidas
Burn up the base paths in the adidas Adizero Afterburner. The lightest baseball cleats in the game, they offer incredible support with a mid-cut Sprintskin upper. The wide lacing system gives you extra lockdown, and the Lightstrike midsole offers superlight cushioning to keep you fast on your feet.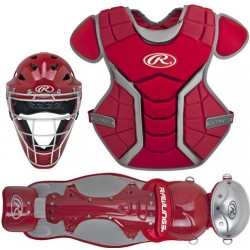 Reference: RCS1215-Taglia Unica-NV
Brand: Rawlings
RCS1215 CATCHER'S SET
Price
€232.40
Regular price
€331.90
 Product available with different options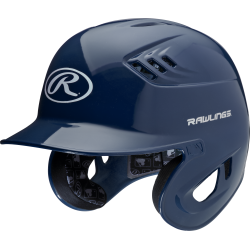 Reference: CFABHNN-M-NV
Brand: Rawlings
Clear Coat Finish
Price
€49.40
Regular price
€61.80
 Available from 10th February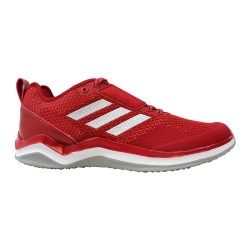 Reference: Q16542-US-7-IT-40-RD
Brand: Adidas
Baseball shoes to keep your feet comfortable during training. They have a breathable upper and a sole made to have the right traction on multiple surfaces Red
Price
€49.50
Regular price
€110.00
 In stock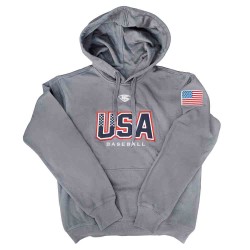 Reference: LS1671USA-5-6-GY
Brand: Louisville Slugger
Louisville Slugger World Edition children's sweatshirt. Years: 5-6 / 7-8 / 9-11
Price
€43.00
Regular price
€61.40
 In stock
Reference: CM01YSC
Brand: Champro
Wide eye opening for softball Low-Profile flat beam construction maximizes sightlines, protects, and minimizes weight Removable liner system Adjustable harness with ponytail slot Repositionable chin cup Designed for softball only Adult size - 6 3/4 - 7 1/2
Price
€37.80
Regular price
€42.00
 In stock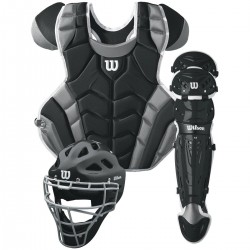 Reference: WTA4603-TAGLIA UNICA-BLK
Brand: Wilson
Modeled after Wilson ® Pro Stock Catcher's Gear, the C1K ™ Catcher's Gear is designed for durability and toughness, but built with MLB® Pro style and feel in mind. Whether you are an adult or intermediate player, the Catcher's Set C1K ™ will will protect all season. Available in 4 colors to coordinate with your team colors.  
Price
€287.10
Regular price
€319.00
 In stock
Reference: WTLSLP918X10-31-Colore Unico
Brand: Louisville Slugger
Model: Prime 918 X Senior League Model Number: WTLSLP918X8 Color: Black, Red, Blue Sizes: 31" / 21oz, 32" / 22oz Barrel Diameter: -8 Drop Weight: 2 3/4" Senior League Baseball Bat
Price
€238.00
Regular price
€297.50
 In stock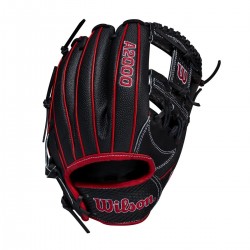 Reference: WBW1001541175
Brand: Wilson
Dress in black! The Widowmaker leaves opponents trembling with fear. This limited edition A2000 1787SS perfectly matches the black Pro Stock leather and red stitching. Choose A2000 quality in a bold and lightweight design.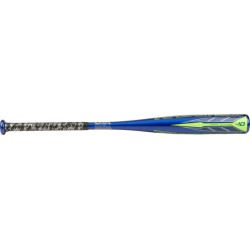 Reference: USZR10-28-Colore Unico
Brand: Rawlings
This Rawlings Raptor USA club features a high strength aerospace alloy for an ultra light feel. Additionally, the Raptor features spring-loaded grip technology with a premium wrap-around grip.
Price
€48.00
Regular price
€60.00
 In stock