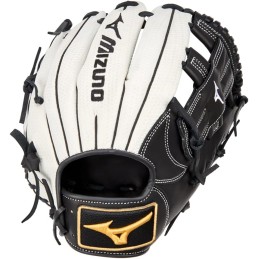 Reference: 312989R
Brand: Mizuno
The Mizuno MVP Prime Series has a long standing reputation as incredible value with many premium glove features. Made for baseball players striving to reach the next level, MVP Prime features Center Pocket Designed patterns that naturally center the pocket under the index finger. Handcrafted with Bio Soft Leather, which is a smooth, pro-style leather that...
Price
€163.52
Regular price
€172.13
 In stock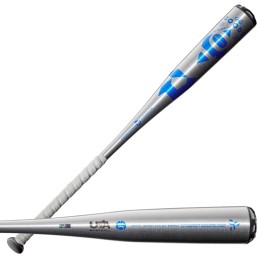 Reference: WTDXUO2-28-GY
Brand: Demarini
DeMarini equipped this one-piece, all-alloy baseball bat with their state-of-the-art X14 Alloy material. The X14 formula creates an aluminum barrel with the most consistent walls possible throughout the sweetspot. This design helps the bat to (1) maintain performance, (2) allow for high swing speeds and (3) display top durability. And don't forget that...
Price
€177.00
Regular price
€196.70
 In stock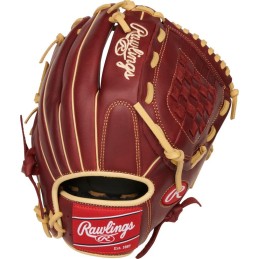 Reference: S1200BSHLHT
Brand: Rawlings
The Sandlot Series gloves feature an oiled pull-up leather that gives the models a unique vintage look and feel with minimal break-in required. The designs are further enhanced with pro-style patterns.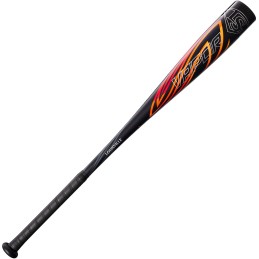 Reference: WBL266501018-28-BK
Brand: Louisville Slugger
Engineered for consistent performance, the Vapor (-10) USA Baseball Bat from Louisville Slugger showcases your raw talent when you step into the batter's box. With an extremely stiff one-piece construction and a redesigned Series 7 Alloy Barrel crafted for a lighter swing weight, the Vapor does damage without fuss or frills. This stiff, one-piece bat...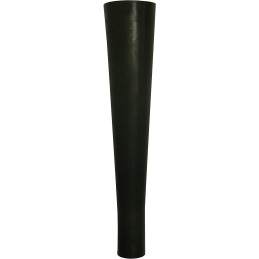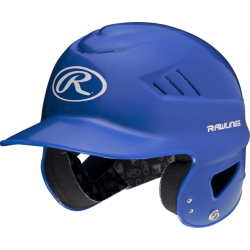 Reference: RCFHR-TAGLIA UNICA-RY
Brand: Rawlings
Rawlings Coolflo® technology, has a state-of-the-art ventilation system, an elegant and aerodynamic appearance. Initially worn by all Major League Baseball® athletes. Built specifically for the athlete who wants a helmet with an established history and professional finish. Meets NOCSAE® standards. One size ADULT: 6 ½ "- 7 ½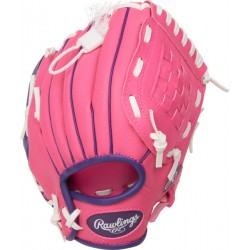 Reference: PL91PP
Brand: Rawlings
The Players Series 9-inch baseball / softball glove is soft and flexible for easy closure and control. L and soft internal lining and Your young athlete will have the perfect blend of style and function to kick off his career. Recommended for ages 5-7. Order yours today!
Price
€22.40
Regular price
€28.00
 Product available with different options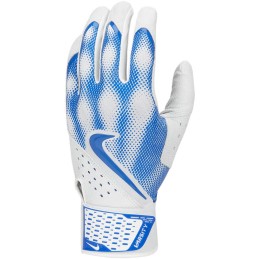 Reference: N1004379121-M-RY
Brand: Nike
From the batting cages to those crucial October days, these gloves are essential when you're up to bat. Made with textured goatskin leather on the palm that enhances hand feel, grip and durability, they also feature an overlay on the back of the hand that provides flexibility and support.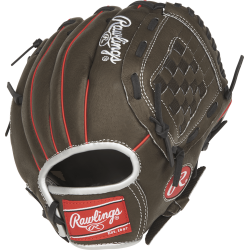 Reference: MPL100DSB
Brand: Rawlings
Lightweight, flexible and with our Sure Catch design, the Mark of a Pro® Lite gloves are the ideal choice for young athletes. With a lightweight all-leather shell and Velcro® strap, this series is ready to put on a show !. #Team Rawlings
Price
€73.80
Regular price
€92.30
 In stock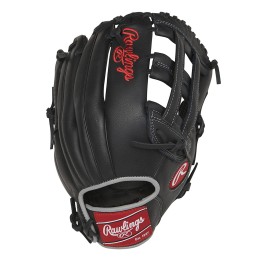 Reference: SPL120AJBB
Brand: Rawlings
This series offers an exciting collection of popular pro player designs to give aspiring big leaguers the same glove styling and features of their favorite stars like Kris Bryant, Bryce Harper, AAron Judge. All models in this collection offer a Youth Pro Taper fit ideal for players who desire a slightly smaller hand opening from the standard fit for...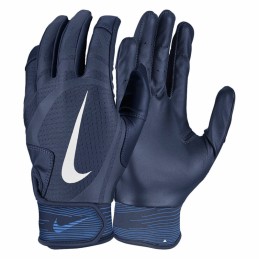 Reference: N1000131475-S-NV
Brand: Nike
The Nike Alpha Huarache Edge Gloves are designed with synthetic leather palms to provide excellent control and comfort at the plate.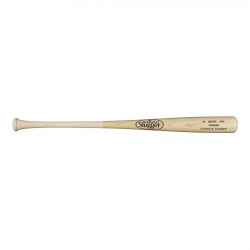 Reference: WTLW3AMIXB16-32-NAT
Brand: Louisville Slugger
C271 - ASH - Mazza in Frassino Materiale : Legno di Frassino Finitura : DISPONIBILE IN NERO
Price
€38.10
Regular price
€50.80
 In stock
Reference: S23917-US-3-IT-35-RY
Brand: Adidas
For heavy hitters, these adidas baseball cleats give you the speed and power to impact the game. They're built to last with a durable synthetic upper that has a supportive mid cut. The Bounce midsole provides lightweight cushioning, so you stay comfortable through nine innings and beyond.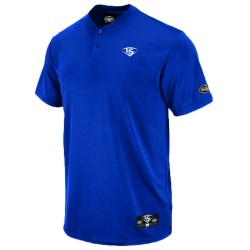 Reference: LS1201-S-NV
Brand: Louisville Slugger
The famous 2 buttons of the Louisville Slugger brand in the child's model, in perforated and lightweight material perfect for the hottest days. Customizable front and back available in various colors.
Price
€12.60
Regular price
€18.10
 In stock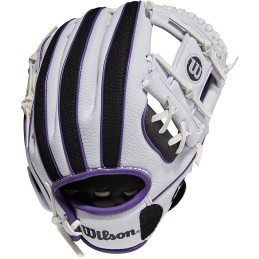 Reference: WBW10045410
Brand: Wilson
Show your young ball player the ropes with the 2022 A200 EZ Catch 10" Glove. A smaller hand opening provides a secure fit, and the catch assist strap is designed to help new players learn the basics.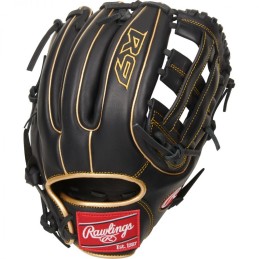 Reference: R93156BG
Brand: Rawlings
R9 Series 11.75-inch infield glove. It features a durable, all-leather shell and a soft, game-ready feel. As a result, you'll have a quick, easy break-in, and a glove that can perform at a high level too. In addition, it's constructed in a pro-style 31-pattern, popular for it's deep pocket and versatility across the infield. Its padded finger-back lining...
Price
€144.00
Regular price
€151.60
 In stock