 Product available with different options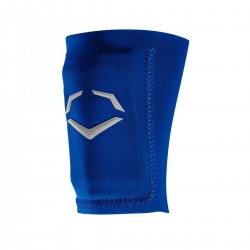 Reference: WTV5200-S-RY
Brand: Evoshield
Nothing screams "game-changer" more than the all-new EvoShield Pro-SRZ™ Protective Wrist Guard. The new seamless construction and lightweight materials bring the new wrist guard to a whole new level. Built with a pull tab for easy on and off applications and an inside pocket to fit our custom-molded GEL-TO-SHELL® shield, this wrist guard is a great piece...
Price
€37.10
Regular price
€41.20
 In stock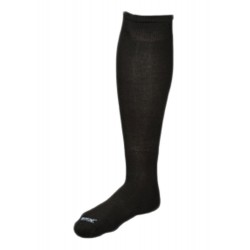 Price
€7.10
Regular price
€10.10
 In stock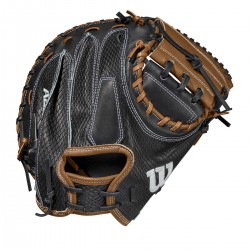 Reference: WBW100071335
Brand: Wilson
The 33.5-inch A2K® M1D Receiver Glove features an extended palm and deeper pocket to help reduce bounce. Popping Black SnakeSkin Pro Stock Select Leather with Saddle Tan accents. A2K is not just a glove, it is the best glove in the world!
Reference: LDA200
Brand: Loud
A league unit price per ball €. 5.90 + VAT The lowest price in Europe for a ball with 90% wool Professional match ball Serie A Static Compression Index (SSC): 200/300 lbs maximum loss (loss) 35% Coefficient of Restitution (COR): 0.516 / 0.576 Percentage of wool contained in the filament: 90% Type of leather (Cover): A-Grade Full Grain Leather Seam...
 AVAILABLE FOR SHIPPING FROM 04/03/22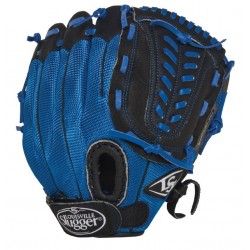 Reference: FGGNRL51150
Brand: Louisville Slugger
11.50 "youth pattern Closed channel web Genuine buffalo leather Lightweight mesh back Velcro wrist strap Royal Blue / Black color way
Price
€45.20
Regular price
€56.50
 In stock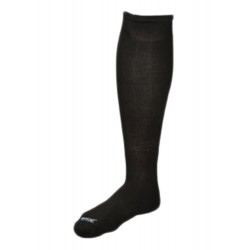 Price
€7.10
Regular price
€10.10
 In stock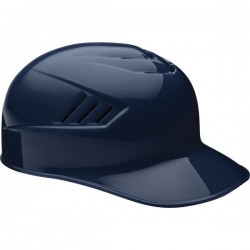 Reference: CFPBH-678-BLK
Brand: Rawlings
Padding: Covered Leather Headband
Price
€43.60
Regular price
€54.50
 Product available with different options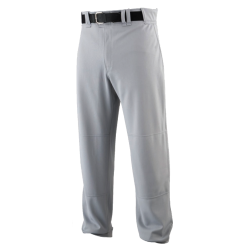 Price
€26.80
Regular price
€38.30
 In stock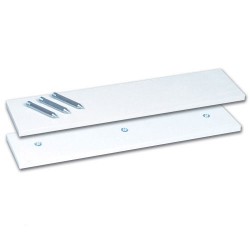 Reference: B040
Brand: Champro
Reinforced threaded steel ferrules Three tips in nickel-plated steel 1.75cm thick UV resistant rubber construction
Price
€28.90
Regular price
€32.10
 In stock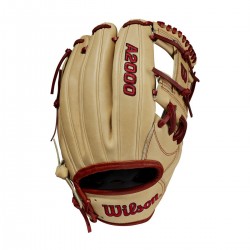 Reference: WBW1000891175
Brand: Wilson
Long considered a favorite of infielders who want more length in their gloves, the all-new 11.75 "A2000 1787 offers a clean, classic look, pairing Blonde and Copper Pro Stock leather. Don't let that fool you, though. Our new ComfortPro lining allows for a better feel that forms in your hand over time, providing greater comfort and Flat Finger Binding...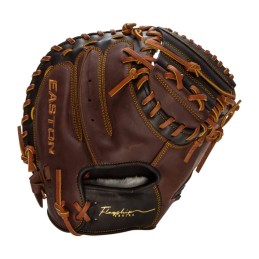 Reference: 8071060
Brand: Easton
The Easton FS-H35 33.5" Flagship Series catcher's mitt features a 1-piece solid web design for right hand throw catchers. This glove is crafted out of a Diamond Pro Steer leather shell that'll give you a pro-level fit and feel. The classic cowhide palm lining and finger stalls provide ultimate comfort that lasts the whole game. Easton's Flagship Series...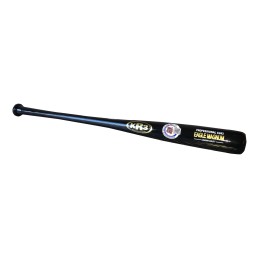 Reference: KR3C243EMB-32-BLK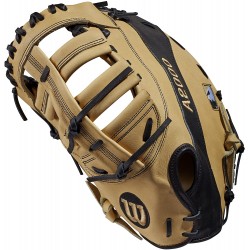 Reference: WTA20LB192800
Brand: Wilson
The A2000 2800 Wilson's most popular first base model, chosen by some of the biggest names in Major League Baseball. The innovative pocket design features dual break points near the thumb and heel for optimal break in. This Blonde and Black A2000 2800 was developed with a Reinforced Single Post Web to create a pocket that makes sure you hold on to those...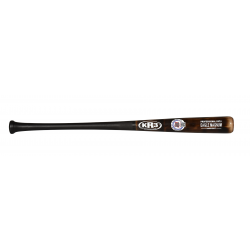 Reference: K3CPAT5-32-Colore Unico
Brand: KR3
Made with the best hand selected maple logs, superior in bending capabilities, resistant to twisting. A wood that does not flake which thus guarantees a longer life. Each piece of wood is carefully weighed to ensure excellent uniformity. Eagle Magnum is reinforced with a biaxial fiberglass sheath applied with Rock Resin epoxy resin.
Price
€143.70
Regular price
€169.00
 In stock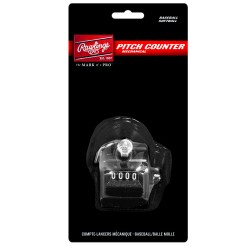 Price
€10.20
Regular price
€11.30
 In stock