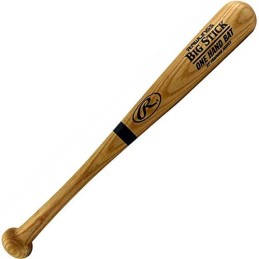 Reference: ONEHANDBAT
Brand: Rawlings
This bat allows you to breakdown your swing while practicing one hand drills. Turned from the finest Northern White Ash by Rawlings own master craftsmen, the One Hand Bat Trainer combines quality with performance. Weighs: 26 Oz. Length: 22"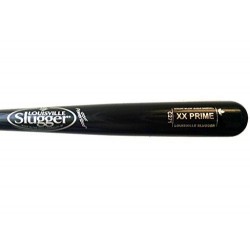 Reference: WTLWBXM14P71CBK-33.5-BLK
Brand: Louisville Slugger
Louisville Slugger C271 is a historical model used by the greatest hitters in different eras, this XX PRIME is made of maple to ensure maximum strength and quality of roasting, balanced and light is ideal for both contact and power hitters.
Price
€111.20
Regular price
€139.00
 In stock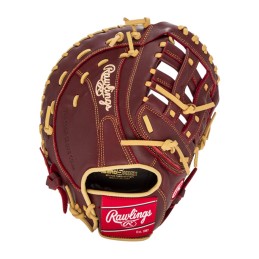 Reference: SFM18S
Brand: Rawlings
The Sandlot Series gloves feature an oiled pull-up leather that gives the models a unique vintage look and feel with minimal break-in required. The designs are further enhanced with pro-style patterns.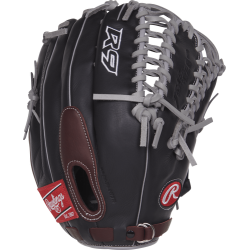 Reference: R96019BSGFSLHT
The Rawlings R9 Series 12" Baseball Glove: R9206-9BSG would be a great option for a 10 year old player that plays outfield and some infield. The Rawlings R9 Series 12" Baseball Glove: R9206-9BSG will come ready to play out of the wrapper and be designed for players from 8-14.  LHT - Left Handed Thrower
Price
€164.06
Regular price
€172.69
 In stock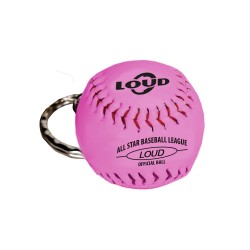 Reference: LDKCSBPK
Brand: Loud
Softball ball keychain
Price
€4.20
Regular price
€4.70
 In stock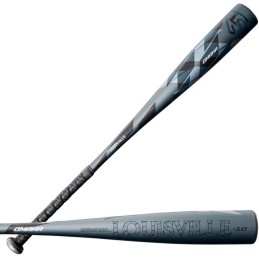 Reference: WBL253801021-32-GY
Brand: Louisville Slugger
Built for feel, the 2022 Omaha USA Bat (-10) from Louisville Slugger is designed to help you put a charge into every swing this season. Omaha's ST7 Alloy barrel delivers maximum power on contact, and the one-piece construction offers a stiff feel while directing your energy and raw power into the heart of the sweet spot. The HUB™ 1-shot end cap design...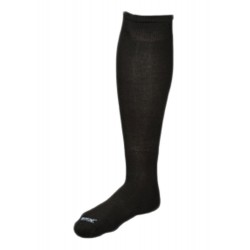 Price
€6.00
Regular price
€8.50
 In stock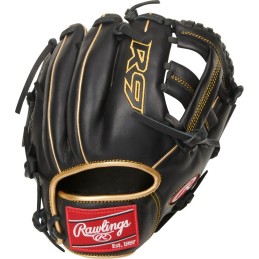 Reference: R9TRBG
Brand: Rawlings
If you're a rising star who strives to get better day in and day out, you need our R9 series 9.5-inch training glove. Thins glove was specially crafted to help you improve your defense. Whether you need to work on quick ball transfers, hand-eye coordination, or staying low in your crouch, this trainer will help. Its quality, full leather shell comes with...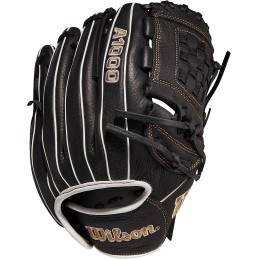 Reference: WBW10018012
Brand: Wilson
Command the game from the circle with the A1000® P12 12" Fastpitch Pitcher Glove. The Black Full Grain leather with a Closed Two-Piece Weave Web allows you to conceal pitch grips and keep hitters guessing, and the 12" reach is perfect for utility players who move all over the diamond.
Price
€147.90
Regular price
€155.70
 In stock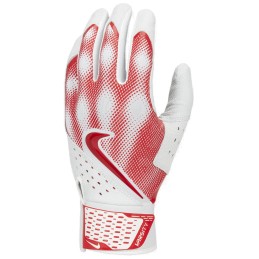 Reference: N1004379124-L-RD
Brand: Nike
From the batting cages to those crucial October days, these gloves are essential when you're up to bat. Made with textured goatskin leather on the palm that enhances hand feel, grip and durability, they also feature an overlay on the back of the hand that provides flexibility and support.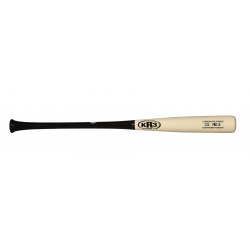 Reference: PROPAT5-33.5-NAT
Brand: KR3
Pro Ink Dot certified clubs are defect free and low speed turned with only the finest quality hand selected straight grain hard maple. All logs are vacuum dried to increase both hardness and maple effect. The clubs are double polished and hand sanded for better balance.
Price
€80.20
Regular price
€116.80
 In stock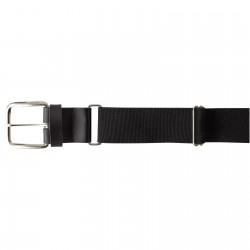 Reference: A062B-TAGLIA UNICA-BLK
Brand: Champro
Genuine leather tongue Tongue measured thickness 18 gauge Buckle sewn for added strength Adult adjusts from 24 "to 48" (60 cm. / 121 cm.)
Price
€5.60
Regular price
€8.00
 Product available with different options
Price
€40.70
Regular price
€81.40
 In stock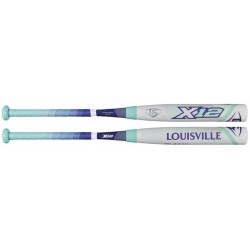 Reference: WTLFPXT172-31-Colore Unico
Brand: Louisville Slugger
Swing for the fences with the Louisville Slugger Adults' X12 Composite Fast-Pitch Softball Bat -12. Dig in and wait for your pitch — the lightweight LS-2X composite bat's balanced swing weight helps keep your swing quick and level, and the massive sweet spot makes the most of each pitch you get a hold of. So step up to the plate with confidence with this...
Price
€213.70
Regular price
€305.20
 Available from 10th February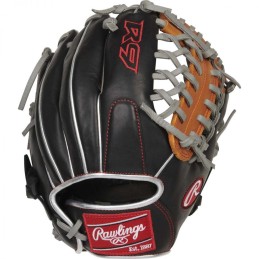 Reference: R9115U4BT
Brand: Rawlings
When your glove fits better, you play better. The R9 ContoUR 11.5-inch Infield glove features a smaller hand opening and lowered finger stalls, ensuring a better fit for youth players with smaller hands who are developing their defensive skills. The R9 ContoUR series features a soft, durable all-leather shell that's game-ready right away, so you can hit...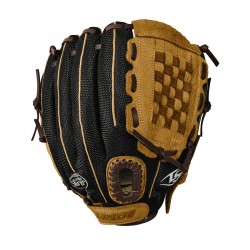 Reference: WTLFGGN14BN110REG
Brand: Louisville Slugger
The Genesis series is one of the thickest glove lines in baseball and is designed to offer growing players exactly what they need. With light and extremely soft materials, this glove is ready for the match just purchased.
Price
€36.60
Regular price
€45.80
 In stock