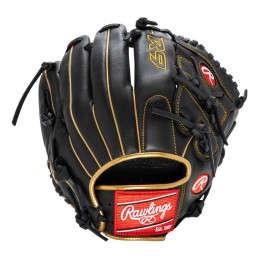 Reference: R92069BG
Brand: Rawlings
R9 Series 12-inch infield/pitcher's glove. It boasts unbeatable value for its quality, full-leather glove. This R9 was also constructed from soft, durable leather for a more game-ready feel. As a result, it's perfect for players who need a glove they can trust to perform, at a price they can afford.
Price
€144.00
Regular price
€151.60
 In stock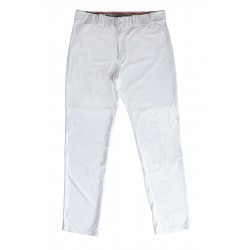 Price
€30.70
Regular price
€38.40
 Available from March 15, 2016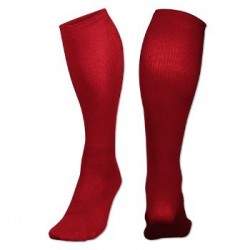 Reference: AS5-M-RD
Brand: Champro
88% nylon/12% elastane 50% lighter than traditional tube socks Tube style sock is ideal for any sport
Price
€7.20
Regular price
€8.00
 In stock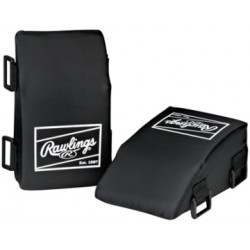 Reference: WTA3
Brand: Rawlings
The Rawlings RKR Adult catchers knee relievers provide support and cushioning for knees while in the crouch position. These Rawlings RKR baseball catchers knee relievers are contoured foam designed to support as well as decrease excess strain on a catcher's knee joints. Rawlings baseball knee relievers attaches easily to any Catchers Leg Guards. •...
Price
€25.30
Regular price
€36.10
 In stock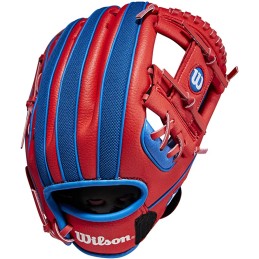 Reference: WBW10045710
Brand: Wilson
Show your young ball player the ropes with the 2022 A200 EZ Catch 10" Glove. A smaller hand opening provides a secure fit, and the catch assist strap is designed to help new players learn the basics.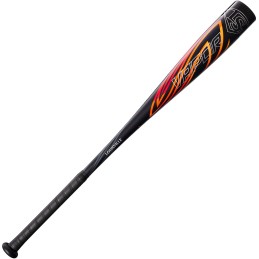 Reference: WBL266501018-28-BK
Brand: Louisville Slugger
Engineered for consistent performance, the Vapor (-10) USA Baseball Bat from Louisville Slugger showcases your raw talent when you step into the batter's box. With an extremely stiff one-piece construction and a redesigned Series 7 Alloy Barrel crafted for a lighter swing weight, the Vapor does damage without fuss or frills. This stiff, one-piece bat...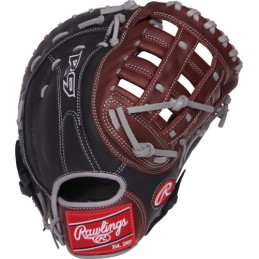 Reference: R9FM18BGLHT
Brand: Rawlings
LHT - Left Handed Thrower
Price
€158.90
Regular price
€167.20
 In stock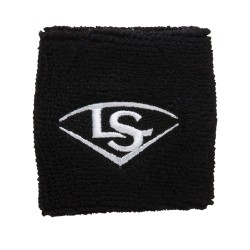 Price
€12.90
Regular price
€14.30
 In stock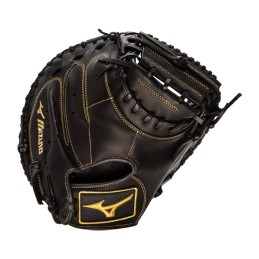 Reference: 313059R
Brand: Mizuno
The Mizuno MVP Prime Series has a long standing reputation as incredible value with many premium glove features. Made for baseball players striving to reach the next level, MVP Prime features Center Pocket Designed patterns that naturally center the pocket under the index finger. Handcrafted with Bio Soft Leather, which is a smooth, pro-style leather that...
Price
€181.36
Regular price
€190.90
 In stock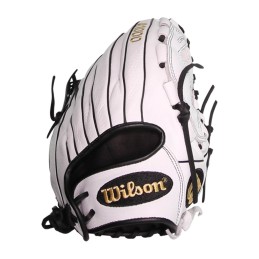 Reference: WBW100182125
Brand: Wilson
Range all over the outfield grass or dominate in the circle with the A1000® V125 12.5" Fastpitch Outfield & Pitcher Glove. White Full Grain leather with a 12.5" reach allows you to hunt fly balls and line drives in the outfield, and the closed Victory Weave Web keeps your pitch grips concealed when you're dealing.
Price
€155.00
Regular price
€163.10
 In stock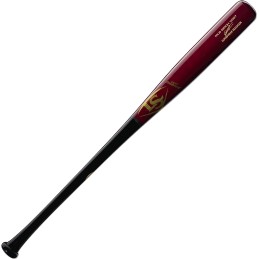 Reference: WBL2678010-33-DR
Brand: Louisville Slugger
Formed with a large barrel, a short barrel taper and a standard handle reminiscent of the classic C243 turning model, Vladimir Guerrero Jr.'s MLB Prime VG27 is an established force in the Show. Crafted from firm yet forgiving Birch, Guerrero's MLB Prime bat features a wine barrel, black handle and pro gold Seamless Decals – a new look for the Toronto...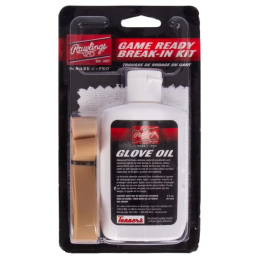 Reference: GRBRKIT
Brand: Rawlings
Rawlings Game Ready Glove Break-In Kit includes Glovolium Break-In formula, applicator cloth, and rubber band.
Price
€8.50
Regular price
€9.50
 In stock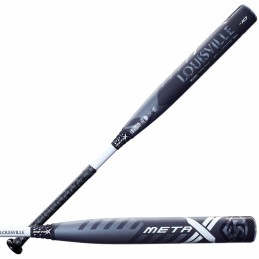 Reference: WBL2492010-33-GY
Brand: Louisville Slugger
A bat built to run this game. Just like you. Introducing the all-new Meta Fastpitch Bat from Louisville Slugger. It features a revolutionary patent pending cantilevered gapped barrel design that maximizes performance and expands the sweet spot of the bat. The low compression barrel design and unmatched feel went through years of playtesting with elite...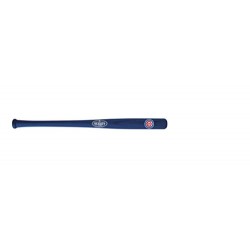 Price
€13.90
Regular price
€15.40
 In stock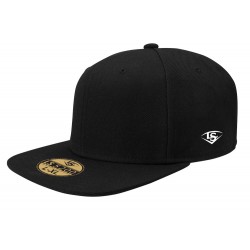 Reference: LS5200-S-M-NV
Brand: Louisville Slugger
Flex Fit Cap, Adult sizes, hat with elastic edge that adapts to the size of the head. Customizable with 3D embroidery, for info: info@baseballproshop.it
Price
€12.50
Regular price
€13.90
 Product available with different options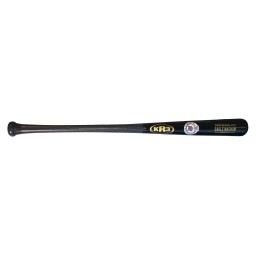 Reference: KR3C271EMB-32-BLK
Brand: KR3
Price
€127.80
Regular price
€142.00
 In stock