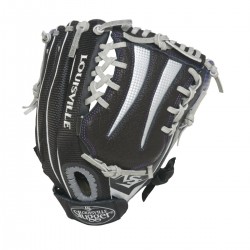 Reference: WTLFGZRBK61250
Brand: Louisville Slugger
WTLFGZRBK6-1250 - Louisville Slugger ZEPHYR 12.5" FASTPITCH Dome-Trap web provides a bigger, deeper pocket Top-grade, buffalo leather palm for a soft feel Lightweight nylon mesh back for easy closure Cool Max finger lining wicks away perspiration from the player's hand Bruise-gard padding offers added protection 12.5 inch infield/outfield model Closed...
Price
€82.00
Regular price
€102.50
 In stock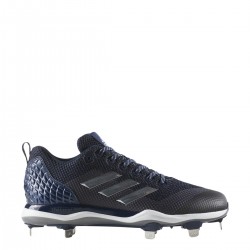 Reference: B39183-US-6.5-IT-39 1-3-NV
Brand: Adidas
Conquer the basics with the new PoweAlley 5. Lightweight and breathable, the upper is reinforced and the materials are durable. The molded heel unit provides extra support in defense and running on the basics, the Protrax cleats offer high traction for explosive changes of direction.
Price
€74.40
Regular price
€135.20
 In stock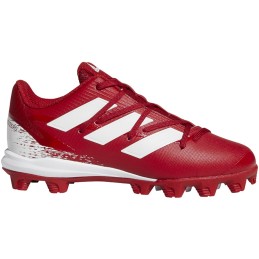 Reference: H00993-US-3-IT-35-RD
Brand: Adidas
For kids who burn up the base paths. These adidas baseball cleats are the lightest in the game. They offer incredible support with a mid-cut textile upper and a mesh tongue for breathability. The wide lacing system delivers extra lockdown, and the Molded rubber outsole keeps them fast on their feet.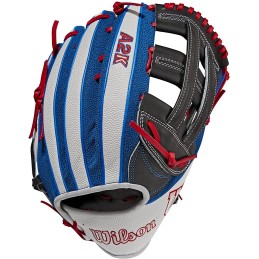 Reference: WBW100471125
Brand: Wilson
Ready to rob homers and steal the spotlight, the A2K® MB50 GM was meticulously designed for Los Angeles outfielder Mookie Betts. This 12.5" model with a narrower heel offers more control, and the Black Pro Stock® Select leather and sturdy Dual Post Web can haul in any fly ball. White and Royal Blue SuperSkin™ reduces glove weight while improving durability.
Price
€464.80
Regular price
€489.20
 In stock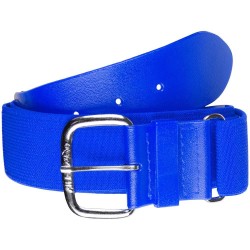 Reference: AS1570-TAGLIA UNICA-RY
Brand: All-Star
Adult Elastic Belt, one size.
 Product available with different options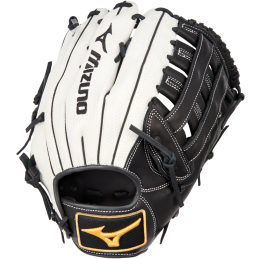 Reference: 313058R
Brand: Mizuno
The Mizuno MVP Prime series has a long-standing reputation as being an incredible value with lots of premium glove features. Made for ballplayers striving to get to the next level, MVP Prime features Center Pocket Designed Patterns that naturally center the pocket under the index finger for the most versatile break-in possible. Handcrafted with Bio Soft...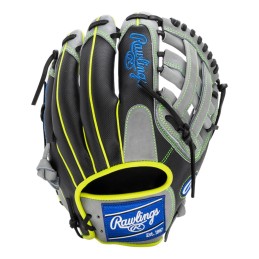 Reference: PRO2056GRSS
Introducing the 2023 Rawlings Heart of the Hide Baseball Gloves! Heart of the Hide baseball gloves feature world renowned steerhides to provide the player with a durable and stylish glove. These gloves feature a professional pattern, thus you know your glove will be of the highest quality. Deer-tanned cow hide palm lining provides the player with a...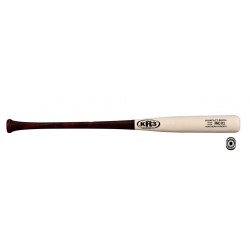 Reference: PROI13BIRCH-33-NAT
Brand: KR3
Pro Ink Dot certified yellow birch mace with the highest standards applied. All Hi-Impact Birch Bats are vacuum dried and checked for the best moisture content ratios. This club is simply explosive, birch wood is harder and more flexible than maple, the ball will come out of the club like a bullet! Planed twice for maximum hardness, hand sanded for the...
Price
€105.90
Regular price
€142.50
 Product available with different options
Reference: N1000132189-S-WH
Brand: Nike
The Nike Alpha Huarache Edge Gloves are designed with synthetic leather palms to provide excellent control and comfort at the plate.
 Product available with different options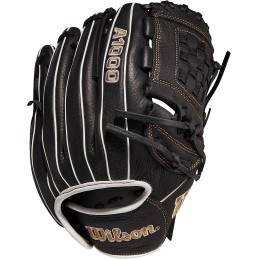 Reference: WBW10018012
Brand: Wilson
Command the game from the circle with the A1000® P12 12" Fastpitch Pitcher Glove. The Black Full Grain leather with a Closed Two-Piece Weave Web allows you to conceal pitch grips and keep hitters guessing, and the 12" reach is perfect for utility players who move all over the diamond.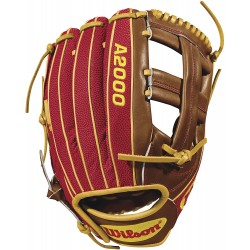 Reference: WTA20RB18DP15GM
Brand: Wilson
A2000 means perennial excellence through innovation. Wilson is constantly improving A2000 patterns and using materials that are proven to perform, with always meticulous and dependable construction.
 Product available with different options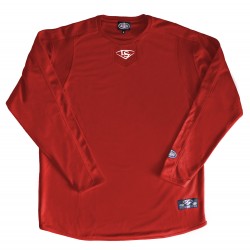 Reference: LS1590-S-RD
Brand: Louisville Slugger
Louisville Slugger pullover, ideal at the beginning of the season and on cool summer evenings, the soft fleece lining and the sporty cut make this garment a product to be worn both on and off the pitch.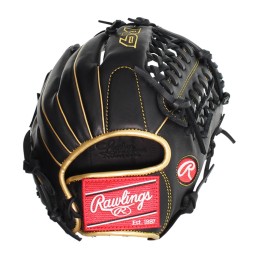 Reference: R92054BG
Brand: Rawlings
The 2021 R9 series 11.75-inch infield/pitcher's glove offers exceptional quality at a value you'll love. This durable, full-leather glove features was crafted in our popular 200-pattern. It's also made with a modified Trap-Eze web that makes it perfect for both infielders and pitchers alike. It's soft, game-ready feel will have you ready to dominate on...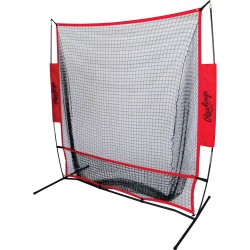 Reference: PRONET
Brand: Rawlings
Durable frame poles with heavy-duty net. All-purpose design for easy setup and breakdown. Printed retail display box.
Price
€247.10
Regular price
€274.50
 In stock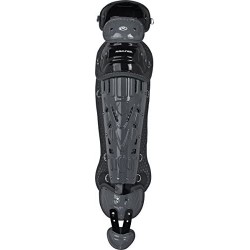 Reference: LGVEL-TAGLIA UNICA-BLK
Brand: Rawlings
Whether crouched behind the plate, running to sustain a game or in front of a base runner in charge, these baseball catcher pads offer maximum flexibility and comfort without sacrificing protection and exposing the knees or legs to possible injury. With the unpredictability that comes with playing behind the plate, protect your legs with these latest...
Price
€159.20
Regular price
€176.90
 Product available with different options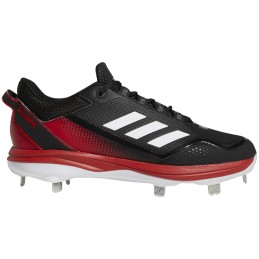 Reference: S23858-US-8-IT-41 1-3-RD
Brand: Adidas
There's more to explosive movement than pure speed. These adidas baseball cleats keep you fast while giving you the stability you need to increase power. The upper is tailored to feel like a natural extension of the foot with a Molded sockliner and extra lockdown at the heel. Lightstrike offers superlight cushioning for dynamic movement.
Price
€95.20
Regular price
€119.00
 In stock