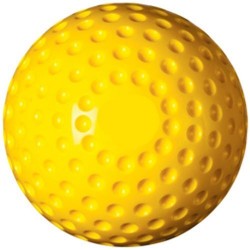 Reference: LDA-410
Brand: Loud
Training ball for PITCHING MACHINE USE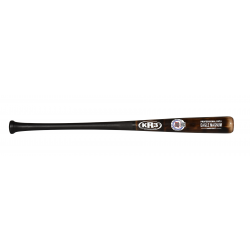 Reference: K3CCI13-32-BRW
Brand: KR3
Made with the best hand selected maple logs, superior in bending capabilities, resistant to twisting. A wood that does not flake which thus guarantees a longer life. Each piece of wood is carefully weighed to ensure excellent uniformity.Eagle Magnum is reinforced with a biaxial fiberglass sheath applied with Rock Resin epoxy resin.
 Product available with different options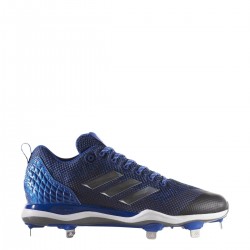 Reference: B39184-US-6.5-IT-39 1-3-RY
Brand: Adidas
Conquer the basics with the new PoweAlley 5. Lightweight and breathable, the upper is reinforced and the materials are durable. The molded heel unit provides extra support in defense and running on the basics, the Protrax cleats offer high traction for explosive changes of direction.
Price
€74.40
Regular price
€135.20
 In stock
Reference: LDA200
Brand: Loud
A league unit price per ball €. 6,20  Professional match ball Serie A Static Compression Index (SSC): 200/300 lbs maximum loss (loss) 35% Coefficient of Restitution (COR): 0.516 / 0.576 Percentage of wool contained in the filament: 90% Type of leather (Cover): A-Grade Full Grain Leather Seam (Seam): Flat The unit price indicated is...
 AVAILABLE FOR SHIPPING FROM 04/03/22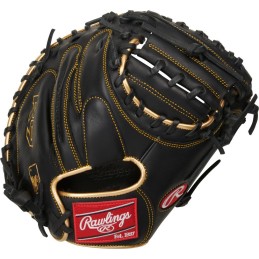 Reference: R9CM325BG
Brand: Rawlings
The R9 series 32.5-inch catcher's mitt was crafted with young, up-and-coming backstoppers in mind. Its 1-piece solid web and quality leather construction make it easy to break in. In addition, the gold binding and stitching provide the perfect accent to help "paint the corner" for your pitcher. As a result, you'll be able to frame more pitches as strikes,...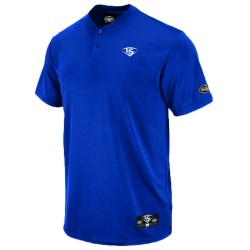 Reference: LS1201-S-NV
Brand: Louisville Slugger
The famous 2 buttons of the Louisville Slugger brand in the child's model, in perforated and lightweight material perfect for the hottest days. Customizable front and back available in various colors.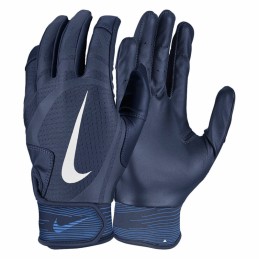 Reference: N1000131475-S-NV
Brand: Nike
The Nike Alpha Huarache Edge Gloves are designed with synthetic leather palms to provide excellent control and comfort at the plate.
Price
€31.10
Regular price
€36.60
 In stock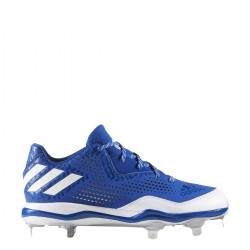 Reference: Q16487-US-6.5-IT-39 1-3-RY
Brand: Adidas
A new wave of style, the PowerAlley 4 shine in the spotlight! Featuring a durable nubuck upper with diamond perforations on the sides.
Price
€69.80
Regular price
€126.90
 In stock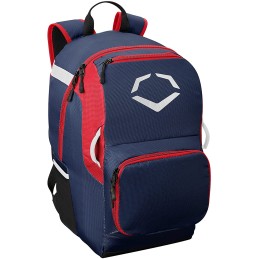 Reference: WB571790-TAGLIA UNICA-USA
Brand: Evoshield
With a sizable main compartment and two mesh bat sleeves, the EvoShield SRZ-1 backpack is built for young players to stash all their gear on the go. Fit a youth glove, batting helmet and additional gear in the main compartment, store your bat in one side pocket and your water bottle in the other, then meet your teammates at the field on game day. Strap...
Price
€63.30
Regular price
€74.40
 In stock
Reference: WTA12RF1712
Brand: Wilson
2-Piece Basket Weave Closed Web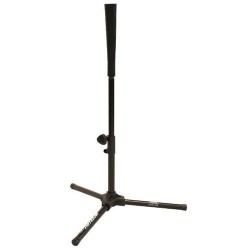 Reference: TRITEEJR
Brand: Rawlings
This youth tripod tee is lightweight and durable, will allow you to practice your swing almost anywhere. Carrying bag included, size BOYS. Adjustable from cm. 45 to cm. 66
Price
€36.40
Regular price
€40.50
 In stock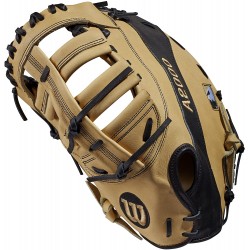 Reference: WTA20LB192800
Brand: Wilson
The A2000 2800 Wilson's most popular first base model, chosen by some of the biggest names in Major League Baseball. The innovative pocket design features dual break points near the thumb and heel for optimal break in. This Blonde and Black A2000 2800 was developed with a Reinforced Single Post Web to create a pocket that makes sure you hold on to those...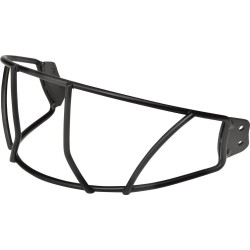 Reference: SB1WGB
Brand: Rawlings
Face guard - COMPATIBLE WITH RCFH SERIES HELMETS This series of RCFH series face protectors features a new configuration for maximum visibility and low weight. This face shield is NOCSAE® approved for softball only. Fits all RCFH helmets and includes a chin strap. One size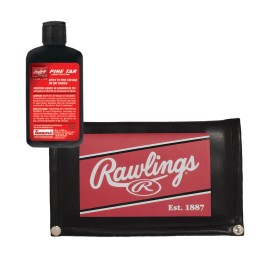 Reference: PROPT
Brand: Rawlings
This Pro Pine Tar Applicator provides the perfect surface for applying genuine pine tar to your bat. Include 3 oz. Pine Tar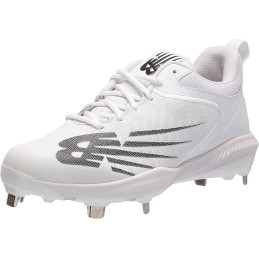 Reference: L4040TW6-US-8-IT-41.5-WH
Brand: New Balance
Combining the function and comfort sought by every level of baseball player, the FuelCell 4040v6 is a game changer. This men's shoe features a full-length FuelCell midsole primed for propulsion as you round the bases or step up to the plate. Fit Weave in the upper uses our latest technology to deliver durability and stretch exactly where you need it. With...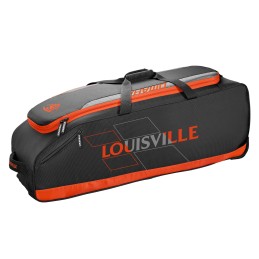 Reference: WTL9505-TAGLIA UNICA-OR
Brand: Louisville Slugger
Main Compartment: Fits helmet, glove and gear Zippered Bat Compartment: Holds up to 4 bats Two interior shelves to help with gear weight balanced throughout the bag Outside valuables pocket for cell phone Interior L bracket to help prevent bag blowouts Inline wheels for smooth roll Intetegrad fence hooks (2) Removable Customization panel Dimensions: cm....
Price
€93.70
Regular price
€117.10
 In stock