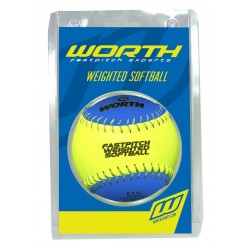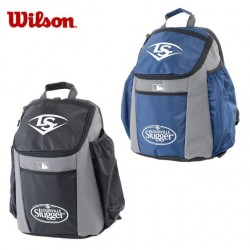 Reference: WTLEBS3SP6-TAGLIA UNICA-BLK
Gear Bags
Price
€33.25
Regular price
€51.15
 In stock
Reference: LDA400
Brand: Loud
unit price per ball €. 5,20 tax incl. The unit price indicated is valid for the purchase of a box of 12 pcs
 AVAILABLE FOR SHIPPING FROM 18/03/22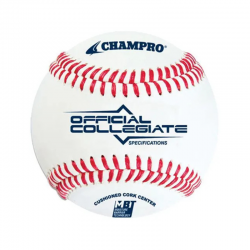 Reference: CBB501
Brand: Champro
Professional Serie A competition ball Static Compression Index (SSC): 200/300 lbs maximum loss 35% Coefficient of Restitution (COR): 0.516 / 0.576 Percentage of wool contained in the filament: 90% Type of leather (Cover): A-Grade Full Grain Leather Seam (Seam): Flat Unit price € 6.10 incl Box of 12 pcs. THIS ITEM IS NOT IN THE PROMOTIONS...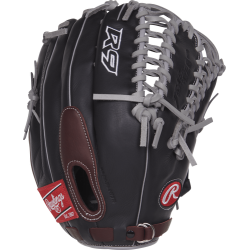 Reference: R96019BSGFSLHT
The Rawlings R9 Series 12" Baseball Glove: R9206-9BSG would be a great option for a 10 year old player that plays outfield and some infield. The Rawlings R9 Series 12" Baseball Glove: R9206-9BSG will come ready to play out of the wrapper and be designed for players from 8-14.  LHT - Left Handed Thrower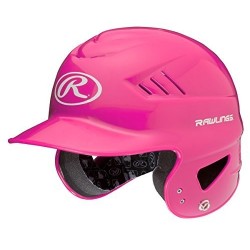 Reference: RCFTBPINK-TAGLIA UNICA-PK
Brand: Rawlings
Questo cascoè progettato per i più giovani giocatori che iniziano dal T-ball. È dotato di un design approvato da NOCSAE ed predisposto per aggiungere la protezione a faccia e mento . Taglia unica per tutti i modelli (6 1/4 - 6 7/8) .
Reference: WBW10042412
Brand: Wilson
Hone your skills all over the diamond with the sturdy Dual Post Web of the A700® 12" Fastpitch Infield Glove. Black and White Full Grain leather is game ready on day one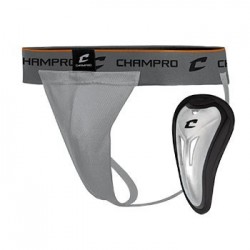 Reference: A54CY-S-GY
Brand: Champro
2 1/2" CHAMPRO jacquard elastic waistband Includes hard cup with ventilation channels and soft flexible edges Retail packaged
Price
€23.10
Regular price
€25.60
 In stock
Reference: 20593-M-RD
Brand: Franklin
Showcased on-field by dozens of MLB® professionals, Franklin's popular CFX Pro model has gone full color! A world-class quality Pittards® digital sheepskin leather palm ensures durability, softness, and superior grip at bat, while proprietary tectonic fit inserts accommodate flex across the hand back. Touched with a hint of chrome, these gloves are a must...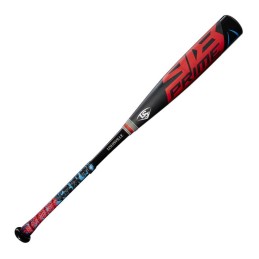 Reference: WTLSLP918X8-31-BK
Brand: Louisville Slugger
Model: Prime 918 X Senior League Model Number: WTLSLP918X8 Color: Black, Red, Blue Sizes: 31" / 21oz, 32" / 22oz Barrel Diameter: -8 Drop Weight: 2 3/4" Senior League Baseball Bat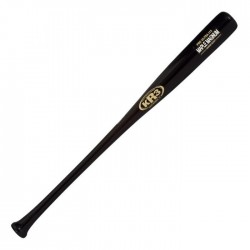 Reference: I13Z-32-BK
Brand: KR3
A high performance bat made from the strongest Canadian maple wood that has been specially hand selected to ensure maximum performance and durability. The bat is further reinforced with biaxial fiberglass sheath applied with Rock Resin epoxy resin. The best quality produced by KR3
Reference: LDA10012
Brand: Loud
Serie C, training unit price per ball €. 3.80 tax incl. The unit price indicated is valid for the purchase of a box of 12 pcs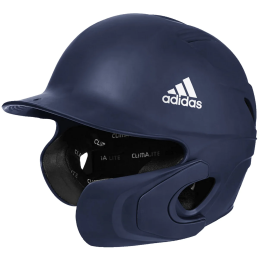 Reference: EX7520-S-M-NV
Brand: Adidas
ABS Shell: Strong plastic exterior provides a durable layer of defense against impacts and abrasions Climalite® Liner: Conducts heat and sweat away from the skin to keep players cool and dry 13 ventilation ports keep air flowing for cooling comfort and focused performance Dual composition of PC and ABS delivers solid coverage along the side of the face...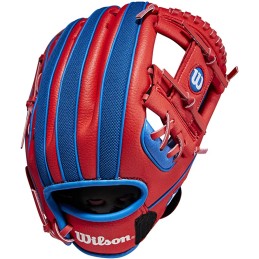 Reference: WBW10045710
Brand: Wilson
Show your young ball player the ropes with the 2022 A200 EZ Catch 10" Glove. A smaller hand opening provides a secure fit, and the catch assist strap is designed to help new players learn the basics.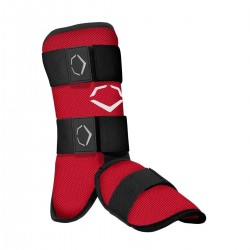 Reference: WTV1112-TAGLIA UNICA-NV
Brand: Evoshield
Step into this season with a bit of elegance with the all-new EvoShield SRZ-1 Batter's Leg Guard. Available in 4 eye-popping colourways, this lightweight and incredibly durable design features our innovative Gel-to-Shell technology that transforms from soft and pliable to a hard protective shield in minutes.
Price
€91.30
Regular price
€101.50
 Product available with different options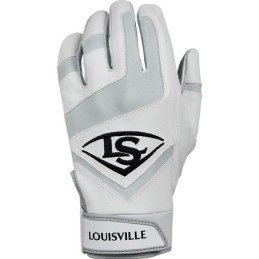 Reference: WTL6304-M-BLK
Brand: Louisville Slugger
Louisville Slugger Youth Genuine Batting Gloves Louisville Slugger's Genuine batting gloves will help you perform your best at the plate. The one piece synthetic palm and thumb design allow for a no-slip grip. Stretch lycra on the backhand allow for better flexibility and breathability.
Price
€20.90
Regular price
€23.20
 In stock