Reference: S23917-US-3-IT-35-RY
Brand: Adidas
For heavy hitters, these adidas baseball cleats give you the speed and power to impact the game. They're built to last with a durable synthetic upper that has a supportive mid cut. The Bounce midsole provides lightweight cushioning, so you stay comfortable through nine innings and beyond.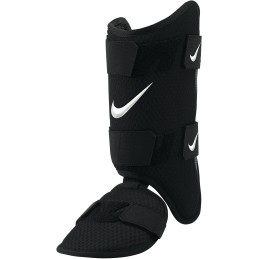 Reference: N10003438
Brand: Nike
A wild pitch shouldn't ruin your game. Durable yet lightweight, the Nike Diamond guard features a tough shell and a removable toe cover to help you stay focused on the hit while keeping your natural range of motion. Sweat-wicking technology helps you stay cool and dry from practice days to summer league games.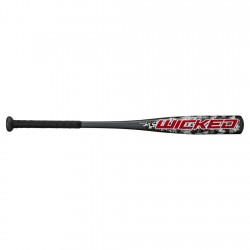 Reference: YBRAW-29-GY
Brand: Rawlings
The Rawlings YBRR11 Raptor baseball bat is made for kids and has a tough look. The barrel is in aluminum and the handle in synthetic leather. The skin feels confident when it hits the ball. Aluminum is resistant and guarantees high performance. The baseball bat is lightweight, this ensures that kids can swing faster and stay in control while playing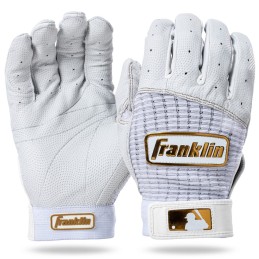 Reference: 20964-M-WH
Brand: Franklin
The batting glove that started it all, the Franklin's Pro Classic represents the heritage of our batting glove line. Designed with the help of MLB Hall of Famer Mike Schmidt, these pro quality batting gloves help revolutionize the game. The Pro Classic batting gloves are made with premium quality leather, a flexible handback, and a seamless leather palm...
 Product available with different options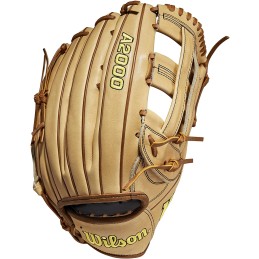 Reference: WBW1003951275
Brand: Wilson
Flash the leather on the outfield grass with the 2022 A2000® 1799, the 12.75" pattern with a long, durable construction designed to range from foul line to foul line. The sturdy Dual Post Web helps to shape the pocket and allows you to go all out for fly balls. The Blonde leather palm and shell pairs with Saddle Tan laces, welting and binding for a...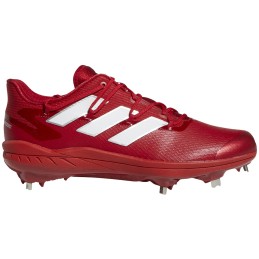 Reference: FZ4216-US-8-IT-41 1-3-RD
Brand: Adidas
Light on weight, long on comfort. These adidas baseball cleats are tailored for speed. The Sprintskin upper delivers elevated support, while the Lightstrike midsole offers superlight cushioning, relieving cleat pressure to keep you flying. This product is made with recycled content as part of our ambition to end plastic waste. 20% of pieces used to make...
Price
€107.20
Regular price
€134.00
 In stock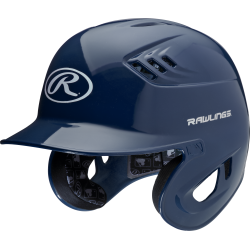 Reference: CFABHNN-M-NV
Brand: Rawlings
Clear Coat Finish
Price
€60.30
Regular price
€75.30
 Available from 10th February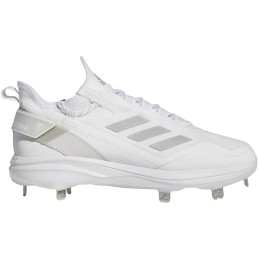 Reference: S23847-US-7-IT-40-WH
Brand: Adidas
These men's adidas baseball cleats are built for the heavy hitters here to impact the game. The bootie-style upper with heel strap locks in a snug and comfortable fit. A lightweight Boost Inside midsole delivers energised cushioning, and the cleated metal outsole provides durability and biting traction as you dig in on grass or dirt.
Price
€123.40
Regular price
€145.20
 In stock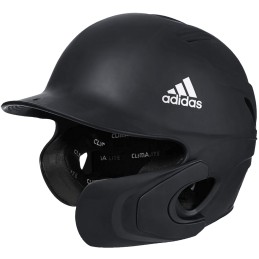 Reference: EX7516-S-M-BK
Brand: Adidas
ABS Shell: Strong plastic exterior provides a durable layer of defense against impacts and abrasions Climalite® Liner: Conducts heat and sweat away from the skin to keep players cool and dry 13 ventilation ports keep air flowing for cooling comfort and focused performance Dual composition of PC and ABS delivers solid coverage along the side of the...
 Product available with different options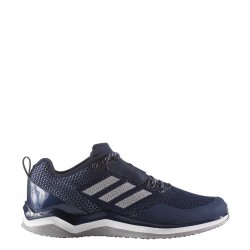 Reference: Q16545-US-5.5-IT-38-NV
Brand: Adidas
Baseball shoes to keep your feet comfortable during training. They have a breathable upper and a sole made to have the right traction on multiple surfaces Navy blue
Price
€54.10
Regular price
€135.20
 Product available with different options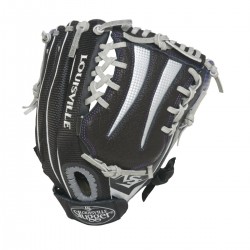 Reference: WTLFGZRBK61250
Brand: Louisville Slugger
WTLFGZRBK6-1250 - Louisville Slugger ZEPHYR 12.5" FASTPITCH Dome-Trap web provides a bigger, deeper pocket Top-grade, buffalo leather palm for a soft feel Lightweight nylon mesh back for easy closure Cool Max finger lining wicks away perspiration from the player's hand Bruise-gard padding offers added protection 12.5 inch infield/outfield model Closed...
Price
€82.00
Regular price
€102.50
 In stock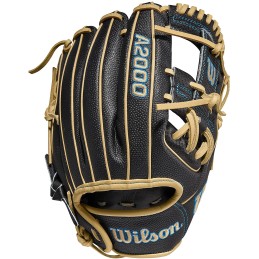 Reference: WBW100399115
Brand: Wilson
The iconic A2000 SCDP15SS features Pedroia Fit construction with a narrower wrist opening and shorter finger stalls. Spin Control Technology™ on the Black Pro Stock® leather palm and H-Web increases friction between the ball and the glove, allowing for sure outs and quick transfers. The Black SuperSkin™ reduces glove weight while improving durability, and...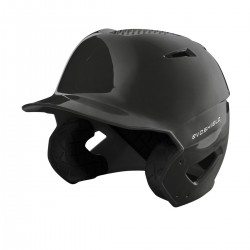 Reference: WTV7110BLLX-TAGLIA UNICA-BLK
Brand: Evoshield
Size L-XL (7 1/2 - 8)
Price
€53.70
Regular price
€67.10
 In stock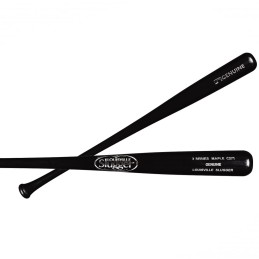 Reference: WTLW3M271A16-32-BK
Brand: Louisville Slugger
Bigger hitters choose maple for its harder surface and longer durability. The Genuine Maple Series guarantees an amazing value for money! Maple series 3 Black finish Turning model C271 Balanced weight Regular finish Barrell cupped
Price
€69.00
Regular price
€101.00
 Available from 10th February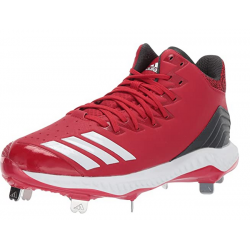 Reference: CG5178-US-8-IT-41 1-3-RD
Brand: Adidas
Price
€108.30
Regular price
€180.40
 In stock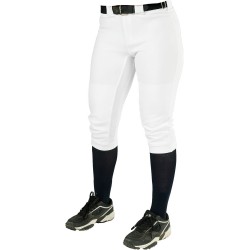 Reference: LS1510W-XS-WH
Brand: Louisville Slugger
Professional softball pants, 3/4 cut. Weight 280 gr. Available in multiple colors
Price
€34.00
Regular price
€42.50
 In stock