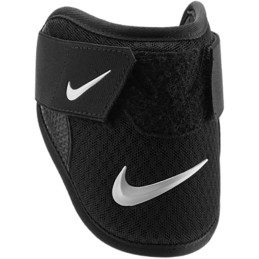 Reference: N1003440
Brand: Nike
The Nike Diamond Elbow Guard helps absorb impact from wild pitches with a hard, yet lightweight shell in a low-profile design that lets you move naturally. Sweat-wicking technology helps you stay dry and comfortable, while an adjustable strap provides a personalized fit.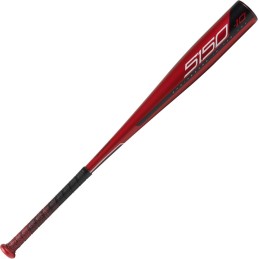 Reference: US9510-30-RD
Brand: Rawlings
Get more pop on each swing with the Rawlings 5150 USA bat. Featuring Precision Optimized Performance (pOp) technology, this USA 5150 bat includes a massive sweet spot, yet provides an extremely balanced feel. As a result, you'll make solid contact on more pitches than ever before. This 5150 bat also comes with our Ultra-Light end cap that reduces weight...
Price
€162.00
Regular price
€180.00
 In stock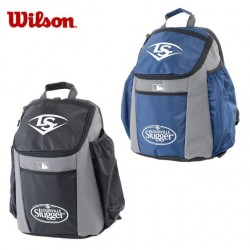 Reference: WTLEBS3SP6-TAGLIA UNICA-BLK
Gear Bags
Price
€27.25
Regular price
€41.93
 In stock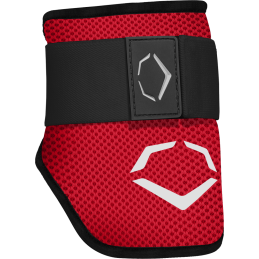 Reference: WTV6112-TAGLIA UNICA-SC
Price
€53.10
Regular price
€59.00
 In stock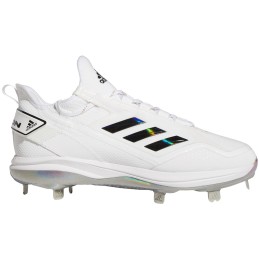 Reference: GX2803-US-8-IT-41 1-3-WH
Brand: Adidas
These men's adidas baseball cleats are built for the heavy hitters here to impact the game. The bootie-style upper with heel strap locks in a snug and comfortable fit. A lightweight Boost Inside midsole delivers energised cushioning, and the cleated metal outsole provides durability and biting traction as you dig in on grass or dirt.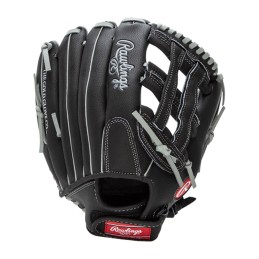 Reference: RSB130GBH
Brand: Rawlings
New for this season, the economical Rawlings RSB™ Series is projected to be a dynamic sales leader for slow pitch softball as well as general recreational play. Deep, wide and highly functional pockets matched with Basket-Web® designs and adjustable Velcro® strap closures will improve your level of play and enjoyment.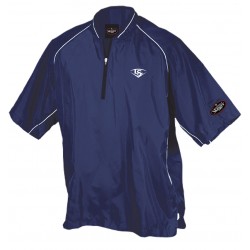 Price
€30.10
Regular price
€40.20
 In stock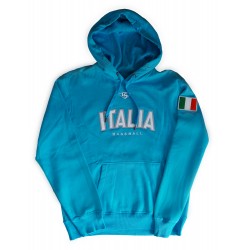 Reference: LS1671ITALY-5-6-RY
Louisville Slugger World Edition children's sweatshirt. Years: 5-6 / 7-8 / 9-11
Price
€42.99
Regular price
€61.42
 In stock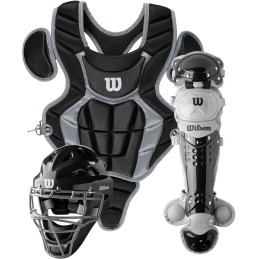 Reference: WB571160-TAGLIA UNICA-BLK
Brand: Wilson
Made from extra-tough, lightweight materials that keep you protected while easily moving with you. Designed for easy on and off between innings, the C200 catcher's set will keep catchers of every skill level safe and in the game. Recommended for ages 7-12
Price
€287.10
Regular price
€319.00
 In stock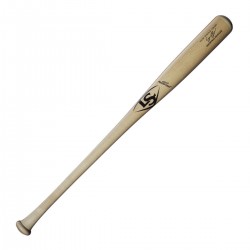 Reference: WBL2437010-33-Colore Unico
Brand: Louisville Slugger
This is Cody Bellinger. This is the MLB Prime Signature Series CB35. The Dodgers superstar has swung this model, which is based on the iconic C243, his entire career. With a thin handle and an uncupped barrel design, the CB35 has added weight toward the end of the bat, helping the World Series champion unleash his power with improved leverage on every...
Price
€104.30
Regular price
€130.30
 Product available with different options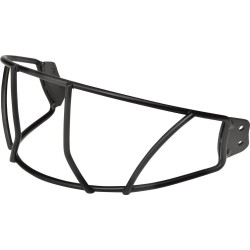 Reference: SB1WGB
Brand: Rawlings
Face guard - COMPATIBLE WITH RCFH SERIES HELMETS This series of RCFH series face protectors features a new configuration for maximum visibility and low weight. This face shield is NOCSAE® approved for softball only. Fits all RCFH helmets and includes a chin strap. One size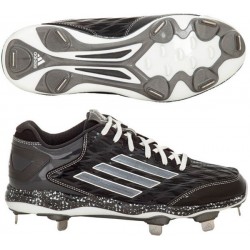 Reference: G98710-US-8-IT-41.5-BLK
Brand: Adidas
Baseball Shoes
Price
€57.20
Regular price
€104.00
 In stock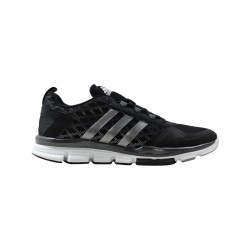 Reference: S84736-US-12.5-IT-47 1-3-BLK
Brand: Adidas
Price
€55.50
Regular price
€138.70
 In stock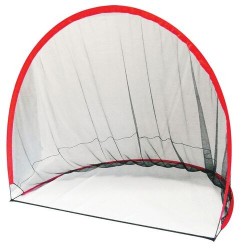 Reference: ALLNET
Brand: Rawlings
Strong frame poles with strong mesh, universal design for easy installation.
Price
€64.70
Regular price
€71.90
 In stock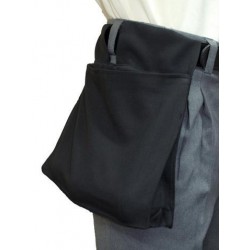 Reference: UBBAG-B
Brand: Rawlings
Professional umpire's ball bag is constructed from 100% uniform polyester. Features wide tunnel belt loop. Suitable for baseballs and softballs. Meets all league requirements.
Price
€12.90
Regular price
€14.30
 In stock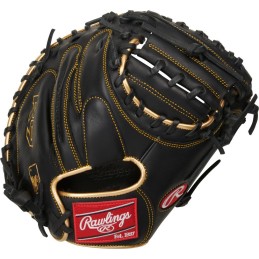 Reference: R9CM325BG
Brand: Rawlings
The R9 series 32.5-inch catcher's mitt was crafted with young, up-and-coming backstoppers in mind. Its 1-piece solid web and quality leather construction make it easy to break in. In addition, the gold binding and stitching provide the perfect accent to help "paint the corner" for your pitcher. As a result, you'll be able to frame more pitches as strikes,...
Price
€149.50
Regular price
€157.40
 In stock