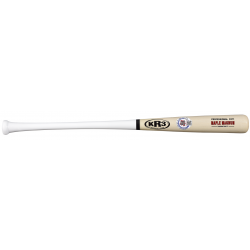 Reference: K3CC271-32-NAT
Brand: KR3
A high performance club made from the strongest Canadian maple wood that has been specially hand selected to ensure maximum performance and durability. The club is further reinforced with biaxial fiberglass sheath applied with Rock Resin epoxy. This is a club that not only lasts, but stays solid and strong. * The color may vary according to the...
Price
€150.50
Regular price
€167.20
 In stock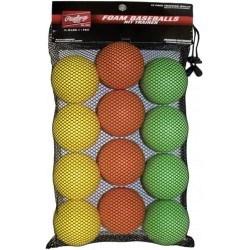 Reference: HITTRAINX12
Brand: Rawlings
12 Hit Foam Training Balls Foam balls for both indoor and outdoor training.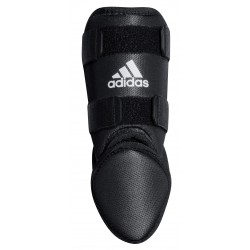 Reference: AZ9658
Brand: Adidas
ANKLE BATTER PROTECTION
Price
€37.50
Regular price
€75.00
 In stock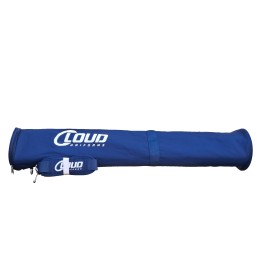 Reference: LDSBB
Brand: Loud
Bats bag with shoulder strap. Transport your bats comfortably with the Loud bag, made of resistant synthetic fabric that allows you to carry up to 6 bats with you.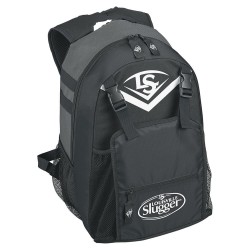 Price
€48.70
Regular price
€60.90
 In stock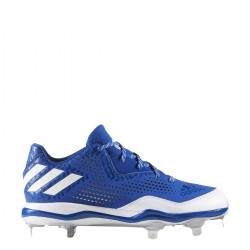 Reference: Q16487-US-6.5-IT-39 1-3-RY
Brand: Adidas
A new wave of style, the PowerAlley 4 shine in the spotlight! Featuring a durable nubuck upper with diamond perforations on the sides.
Price
€57.20
Regular price
€104.00
 In stock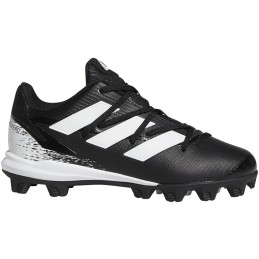 Reference: FZ4244-US-3-IT-35-BLK
Brand: Adidas
Per i bambini che sfrecciano tra le basi! Queste scarpe da baseball adidas sono le più leggere sul mercato. Offrono un supporto incredibile con una tomaia in tessuto a taglio medio e una linguetta in mesh per la traspirazione. L'ampio sistema di allacciatura offre un blocco extra e la suola in gomma modellata permette un velocità super!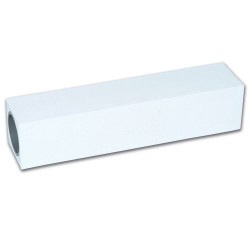 Reference: B043
Brand: Champro
Heavy duty UV resistant rubber construction The sturdy four-sided construction ensures that the flat surface can be rotated for many years of use
Price
€124.20
Regular price
€138.00
 In stock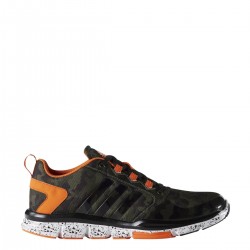 Reference: D70240-US-7-IT-40-OR
Brand: Adidas
Baseball shoes to keep your feet comfortable during training. They have a breathable upper and a sole made to have the right traction on multiple surfaces
Price
€41.60
Regular price
€104.00
 Product available with different options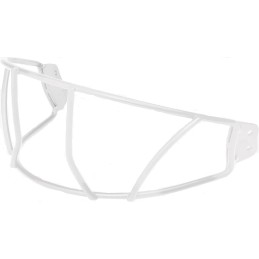 Reference: BBYWGW
Brand: Rawlings
This Youth Face Guard features a new wire configuration for maximum visibility and reduced weight. This face guard is NOCSAE® approved for both baseball and softball. The face guard also has a powder coat finished that reduces the wire diameter for less obstruction. Fits models RCFTB and MLTBH (as well as the CFTBH/CFTB) helmets and includes a chin strap.
Reference: LDA200
Brand: Loud
A league unit price per ball €. 6,20  Professional match ball Serie A Static Compression Index (SSC): 200/300 lbs maximum loss (loss) 35% Coefficient of Restitution (COR): 0.516 / 0.576 Percentage of wool contained in the filament: 90% Type of leather (Cover): A-Grade Full Grain Leather Seam (Seam): Flat The unit price indicated is...
 AVAILABLE FOR SHIPPING FROM 04/03/22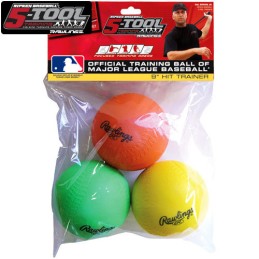 Reference: HITTRAIN
Brand: Rawlings
3 Hit Foam Training Balls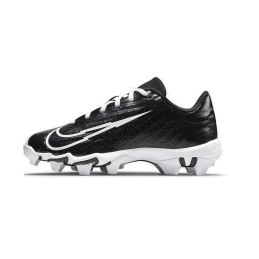 Reference: DC3717001-8.5-BK
Brand: Nike
The Nike Vapor Ultrafly 4 Keystone preps you for any position on the field with the breathable durability of a sleek, perforated upper and the nonstop comfort of foam cushioning. Rubber cleats give you the flexibility to make quick plays and the traction to tear down the basepaths.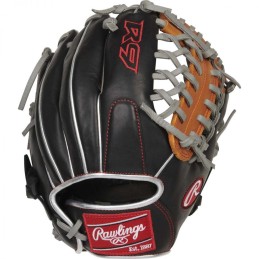 Reference: R9115U4BT
Brand: Rawlings
When your glove fits better, you play better. The R9 ContoUR 11.5-inch Infield glove features a smaller hand opening and lowered finger stalls, ensuring a better fit for youth players with smaller hands who are developing their defensive skills. The R9 ContoUR series features a soft, durable all-leather shell that's game-ready right away, so you can hit...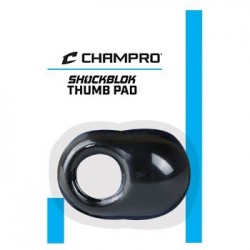 Reference: A036
Brand: Champro
Reduces bat sting Increases bat power, speed, and control through the swing plane Fits both left and right handed baseball and softball players Made of durable rubber materials
Price
€10.80
Regular price
€12.00
 In stock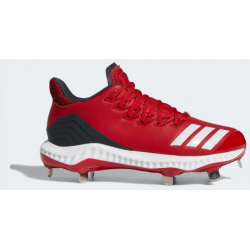 Reference: CG5190-US-5.5 -IT-36 2-3-RD
Brand: Adidas
Compact and flexible, the Icon Bounce is built for the best traction on both clay and grass. The cushioned sole guarantees maximum comfort, the toe is reinforced to resist abrasion. WOMEN sizes
Price
€118.30
Regular price
€147.90
 Product available with different options