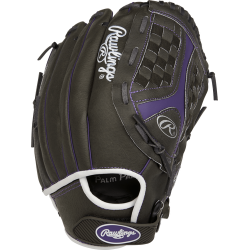 Reference: ST1200FPUR
Brand: Rawlings
The perfect combination of ready and functional design makes this series of softball gloves perfect for the younger player who wants to improve himself. Storm ™ offers soft leather, softball specific designs and modern finishes. Sure Catch Design: The Sure Catch bag provides more control and ease in catching the ball even to the youngest and most...
Price
€75.90
Regular price
€94.80
 In stock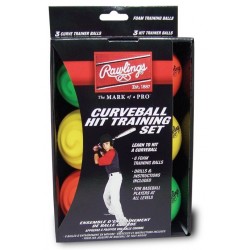 Reference: CURVETRAIN6
Brand: Rawlings
Curveball hit training balls
Price
€30.00
Regular price
€33.30
 In stock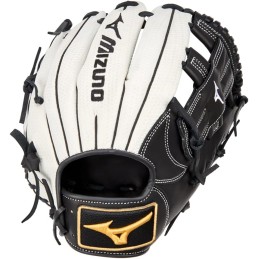 Reference: 312989R
Brand: Mizuno
The Mizuno MVP Prime Series has a long standing reputation as incredible value with many premium glove features. Made for baseball players striving to reach the next level, MVP Prime features Center Pocket Designed patterns that naturally center the pocket under the index finger. Handcrafted with Bio Soft Leather, which is a smooth, pro-style leather that...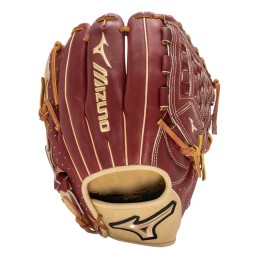 Reference: 312845R
Brand: Mizuno
The new Mizuno Prime Elite series is crafted with soft, smooth, mahogany-colored leather that is durable with a pro-level feel. Featuring an UltraSoft Pro Palm Liner for a soft feel and finish. A perforated thumb and pinky panel design reduces weight and increases breathability. Designed with Pro patterns to make Prime Elite an excellent glove choice for...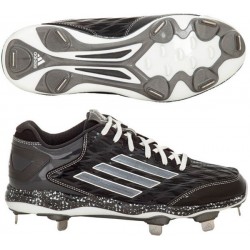 Reference: G98710-US-8-IT-41.5-BLK
Brand: Adidas
Baseball Shoes
Price
€69.80
Regular price
€126.90
 In stock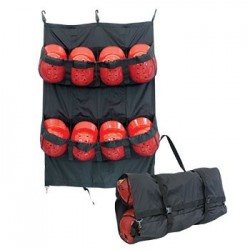 Reference: E21B
Brand: Champro
Reduces bat sting Increases bat power, speed, and control through the swing plane Fits both left and right handed baseball and softball players Made of durable rubber materials
Price
€65.90
Regular price
€73.20
 In stock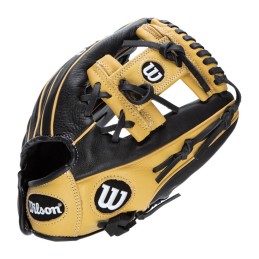 Reference: WBW100419115
Brand: Wilson
Gobble up grounders with the all-new Wilson A500 Siren 11.5" Youth Fastpitch Softball Glove. The 2022 11.5" A500 Siren infield glove is ideal for refining infield fundamentals. The Black and Blonde design offers a classic look, while the iconic H-Web delivers the perfect pocket depth and easily allows dirt to escape for flawless transfers. The newly...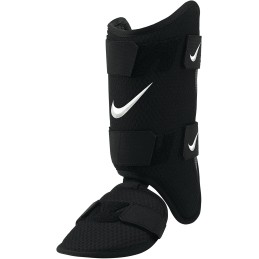 Reference: N10004227
Brand: Nike
A wild pitch shouldn't ruin your game. Durable yet lightweight, the Nike Diamond guard features a tough shell and a removable toe cover to help you stay focused on the hit while keeping your natural range of motion. Sweat-wicking technology helps you stay cool and dry from practice days to summer league games.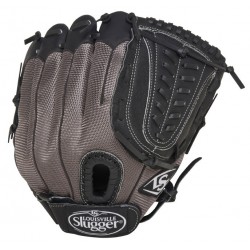 Price
€46.30
Regular price
€57.90
 In stock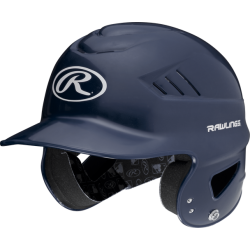 Reference: RCFHN-TAGLIA UNICA-NV
Brand: Rawlings
Rawlings Coolflo® technology, has a state-of-the-art ventilation system, an elegant and aerodynamic appearance. Initially worn by all Major League Baseball® athletes. Built specifically for the athlete who wants a helmet with an established history and professional finish. Meets NOCSAE® standards. One size ADULT: 6 ½ "- 7 ½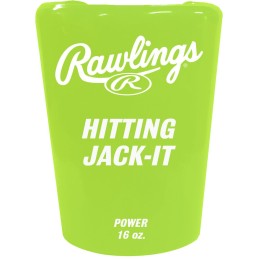 Reference: HITJACK16
Brand: Rawlings
This 16 oz. Hitting Jack-It helps players develop hitting power with resistance training. The 16 oz. weight is safe to be used with Live Pitching.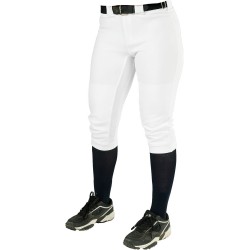 Reference: LS1510W-XS-WH
Brand: Louisville Slugger
Professional softball pants, 3/4 cut. Weight 280 gr. Available in multiple colors
Price
€34.00
Regular price
€42.50
 In stock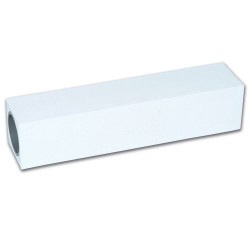 Reference: B043
Brand: Champro
Heavy duty UV resistant rubber construction The sturdy four-sided construction ensures that the flat surface can be rotated for many years of use
Price
€151.50
Regular price
€168.30
 In stock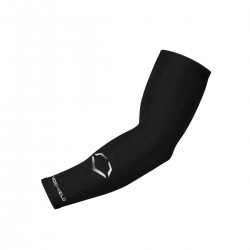 Reference: WB60013-TAGLIA UNICA-BLK
Brand: Evoshield
Comfort leads to confidence and confidence leads to performance. Maintain your comfort with the EvoShield Compression Arm Sleeve. With the compression fit, you will allow for greater circulation in the arm, allowing for better muscle recovery, reducing fatigue after games and practices. This is the best solution for keeping the arm warm and loose....
 Product available with different options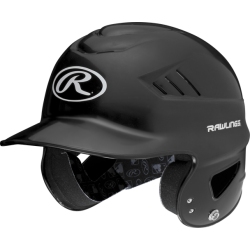 Reference: RCFTBB-TAGLIA UNICA-BLK
Brand: Rawlings
Questo cascoè progettato per i più giovani giocatori che iniziano dal T-ball. È dotato di un design approvato da NOCSAE ed predisposto per aggiungere la protezione a faccia e mento . Taglia unica per tutti i modelli (6 1/4 - 6 7/8) .
Price
€34.80
Regular price
€43.60
 Product available with different options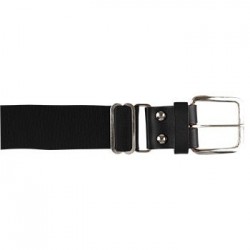 Reference: A060Y-TAGLIA UNICA-BLK
Brand: Champro
Adjustable elastic belt - CHILD SIZE Colors: black, royal, navy blue, red
Price
€8.30
Regular price
€9.70
 Product available with different options