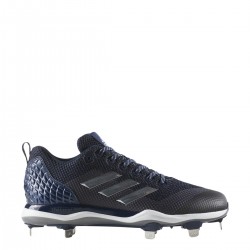 Reference: B39183-US-6.5-IT-39 1-3-NV
Brand: Adidas
Conquer the basics with the new PoweAlley 5. Lightweight and breathable, the upper is reinforced and the materials are durable. The molded heel unit provides extra support in defense and running on the basics, the Protrax cleats offer high traction for explosive changes of direction.
Price
€74.40
Regular price
€135.20
 In stock
Reference: N1000132326-M-DG
Brand: Nike
The Nike Alpha Huarache Edge Gloves are designed with synthetic leather palms to provide excellent control and comfort at the plate.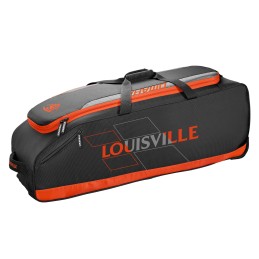 Reference: WTL9505-TAGLIA UNICA-OR
Brand: Louisville Slugger
Main Compartment: Fits helmet, glove and gear Zippered Bat Compartment: Holds up to 4 bats Two interior shelves to help with gear weight balanced throughout the bag Outside valuables pocket for cell phone Interior L bracket to help prevent bag blowouts Inline wheels for smooth roll Intetegrad fence hooks (2) Removable Customization panel Dimensions: cm....
Price
€93.70
Regular price
€117.10
 In stock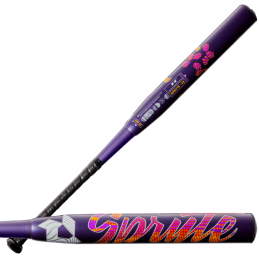 Reference: WTDXSPF-32-RY
Brand: Demarini
Take full command of the strike zone with the 2022 DeMarini Spryte (-12), the fastpitch bat with a light and easy swing to maximize barrel control and bat speed. Designed for young travel ball players in need of a lightweight swing, Spryte's two-piece composite construction offers elite pop and a smooth feel. The Paradox™ Composite Barrel is soft and...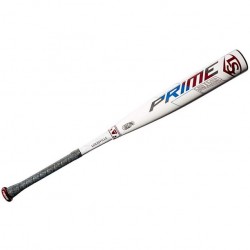 Reference: WTLSLP919X10-31-WH
Brand: Louisville Slugger
Make every swing count with this 2019 Louisville Slugger Prime 919 baseball bat. Engineered with Louisville Slugger's proprietary MicroForm barrel design, this bat fuses together layers of 100% composite material to provide a lighter swing weight and maximize pop. Feel more in control every time you step to the plate thanks to innovative VCX technology,...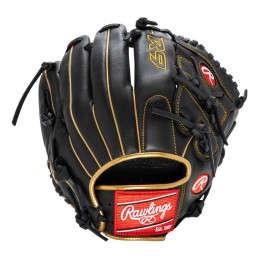 Reference: R92069BG
Brand: Rawlings
R9 Series 12-inch infield/pitcher's glove. It boasts unbeatable value for its quality, full-leather glove. This R9 was also constructed from soft, durable leather for a more game-ready feel. As a result, it's perfect for players who need a glove they can trust to perform, at a price they can afford.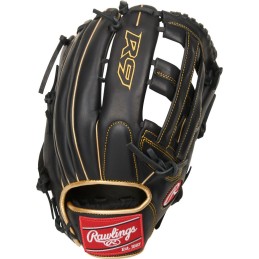 Reference: R930296BGLHT
Take the field with confidence when you order the 12.75-inch R9 Series outfield glove. It's crafted with a durable, all-leather shell, and a soft, game-ready feel so you can use it right out of the box. As a result, it's perfect for players who need a glove they can trust at a price they can afford. In addition, it features padded finger-back lining and...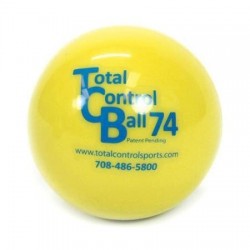 Reference: TCBBALL74
Size: 2.9" in diameter.Weight: 425 grams (14.9 oz.)Instant FeedbackLimited Space RequiredPerfect Weighted DesignLong Lasting and WashableSoft Toss Without NetSafe for All BatsNo Glove Required
Price
€14.31
Regular price
€15.90
 In stock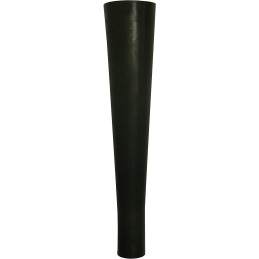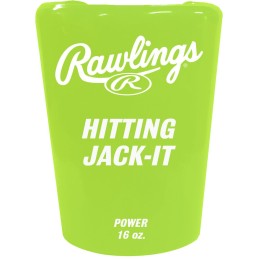 Reference: HITJACK16
Brand: Rawlings
This 16 oz. Hitting Jack-It helps players develop hitting power with resistance training. The 16 oz. weight is safe to be used with Live Pitching.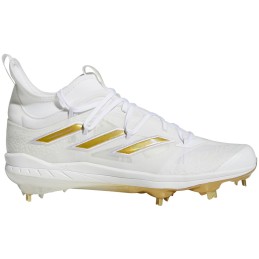 Reference: GZ4581-US-8-IT-41 1-3-WH
Brand: Adidas
When there's 90 feet between you and glory, there's no room for an inch of hesitation. Whether you plan to steal second or take the wide turn for extra bases, these adidas baseball cleats have that superlight feel to let you run free. A LIGHTLOCK upper secures your feet while the Lightstrike midsole cushions upon impact without adding weight. Now you can...
Price
€135.10
Regular price
€159.00
 In stock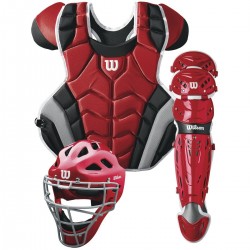 Reference: WTA4603-TAGLIA UNICA-RD
Brand: Wilson
Modeled after Wilson ® Pro Stock Catcher's Gear, the C1K ™ Catcher's Gear is designed for durability and toughness, but built with MLB® Pro style and feel in mind. Whether you are an adult or intermediate player, the Catcher's Set C1K ™ will will protect all season. Available in 4 colors to coordinate with your team colors.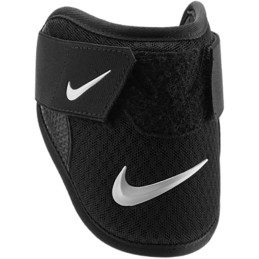 Reference: N1003440
Brand: Nike
The Nike Diamond Elbow Guard helps absorb impact from wild pitches with a hard, yet lightweight shell in a low-profile design that lets you move naturally. Sweat-wicking technology helps you stay dry and comfortable, while an adjustable strap provides a personalized fit.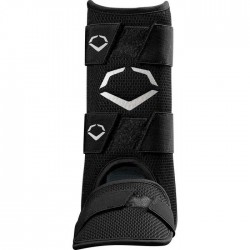 Reference: WTV1201-TAGLIA UNICA-BLK
Brand: Evoshield
The new EvoShield Youth Pro-Srz leg protector, the protection adapts to the player's body shape, ensuring a personalized fit. With the Pro-Srz leg protector you will be more confident in batting!
Price
€91.30
Regular price
€101.50
 In stock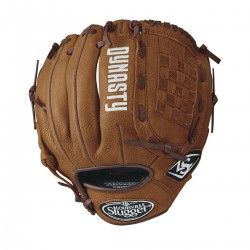 Reference: WTLDYRB1711
Brand: Louisville Slugger
Pairing A Full-Grain Leather Palm And Web With An Extra-Soft Palm Lining, The Louisville Slugger Dynasty 11In If Baseball Glove Is A Great Choice For Players Who Are Looking To Step Right Onto The Field With Their New Leather.
Price
€81.90
Regular price
€102.40
 In stock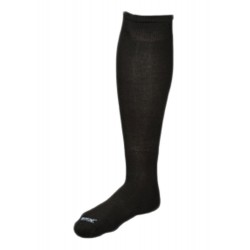 Price
€7.30
Regular price
€10.40
 In stock