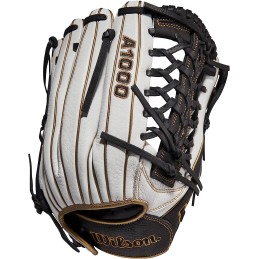 Reference: WBW100185125
Brand: Wilson
Cover every inch of the outfield grass with the extra reach of the A1000® T125 12.5" Fastpitch Outfield glove. The sturdy Black and White Full Grain leather allows for full extension on line drives in the gaps, and the Pro Laced T-Web forms the perfect pocket to allow for easy transfers.
Price
€155.00
Regular price
€163.10
 In stock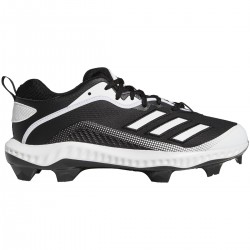 Reference: EG6552-US-8-IT-41 1-3-BLK
Brand: Adidas
Baseball is a team sport, but sometimes it comes down to just one person playing. Hit the court with confidence when the lights are brightest in these adidas baseball shoes. Play with a comfortable pair of shoes made for the most important moments of the game.
Price
€85.80
Regular price
€131.90
 In stock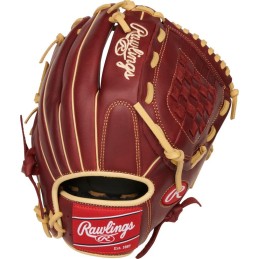 Reference: S1200BSHLHT
Brand: Rawlings
The Sandlot Series gloves feature an oiled pull-up leather that gives the models a unique vintage look and feel with minimal break-in required. The designs are further enhanced with pro-style patterns.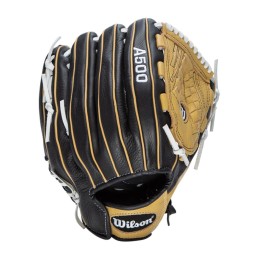 Reference: WBW100422125
Brand: Wilson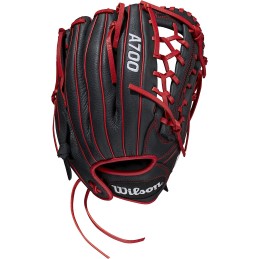 Reference: WBW10012712
Brand: Wilson
Chase fly balls on the grass of the outfield or use it  at the infield with the A700® 12" glove the performances are always at the top! Full-grain black and red leather with a T-Web Pro Laced is game-ready from day one.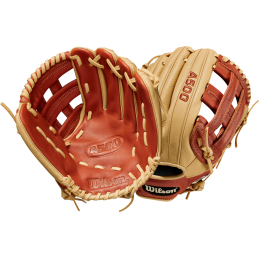 Reference: WBW10015512
Brand: Wilson
With the A500 Series, Wilson introduces the lightest full leather Gloves on the market. While saving on the weight, Wilson does not save on the features: the dual welting (two leather seams on the back of each finger segment) and the "Double Palm" (additional leather patch on the inside of the palm area) are designed to increase shape retention and are...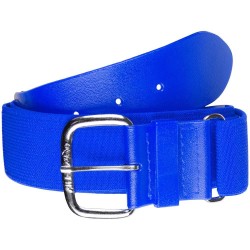 Reference: AS1570-TAGLIA UNICA-RY
Brand: All-Star
Adult Elastic Belt, one size.
Price
€6.00
Regular price
€7.50
 Product available with different options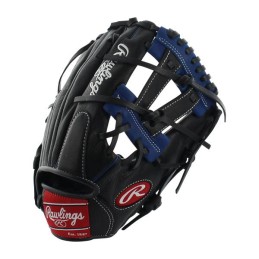 Reference: RCS112BR
Brand: Rawlings
If you are looking for a splash of color for a custom glove look, the Rawlings Custom Series (RCS) is the perfect choice for the select player looking to make a statement in taking his game to the next level. Featuring narrow fit patterns, patented Dual Core™ technology and a variety of bold color options, RCS gloves are made from full-grain leather steer...
Price
€56.50
Regular price
€75.40
 Available from 10th February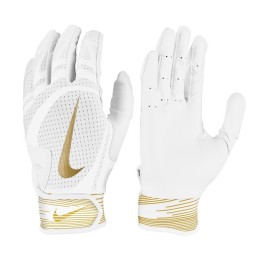 Reference: N1000132148-S-WH
Brand: Nike
The Nike Alpha Huarache Edge Gloves are designed with synthetic leather palms to provide excellent control and comfort at the plate.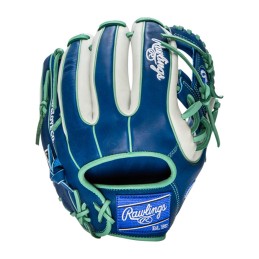 Reference: PROR3142RW
Brand: Rawlings
Meticulously crafted from ultra-premium steer-hide leather, the Heart of the Hide R2G 11.5-inch I-web glove offers superior quality and performance. We've constructed all of our HOH R2G gloves with an additional 25% break-in too, so they're ready-to-go out of the box! As a result, you get the same renowned feel and durability expected from any HOH glove -...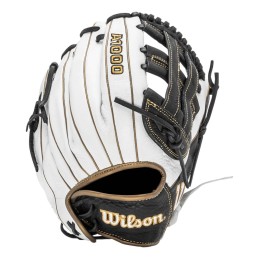 Reference: WBW10017912
Brand: Wilson
Go all out for every hard-hit ground ball or line drive with the A1000® IF12 12" Fastpitch Infield Glove. Designed with durable White and Black Full Grain leather and a sturdy Dual Post Web, this 12" pattern offers the reach you need to make every play no matter where you're stationed on the infield.
Price
€155.00
Regular price
€163.10
 In stock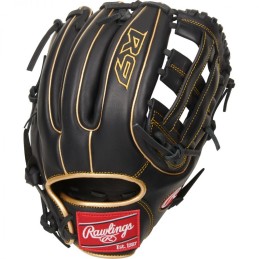 Reference: R93156BG
Brand: Rawlings
R9 Series 11.75-inch infield glove. It features a durable, all-leather shell and a soft, game-ready feel. As a result, you'll have a quick, easy break-in, and a glove that can perform at a high level too. In addition, it's constructed in a pro-style 31-pattern, popular for it's deep pocket and versatility across the infield. Its padded finger-back lining...
Price
€144.00
Regular price
€151.60
 In stock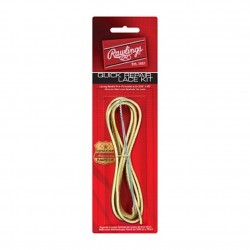 Price
€7.50
Regular price
€8.30
 In stock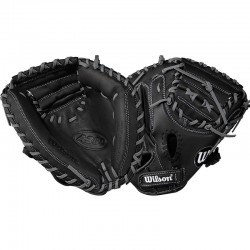 Reference: WTA03RB17CM325
Brand: Wilson
Web: Half Moon web
Price
€67.20
Regular price
€84.00
 In stock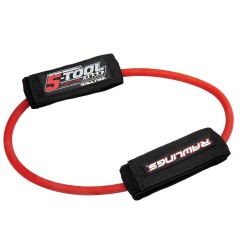 Price
€9.50
Regular price
€10.50
 In stock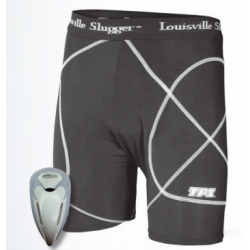 Reference: LS1310CA-S-BLK
Brand: Louisville Slugger
Elasticized slide including protective shell.
Price
€19.70
Regular price
€28.20
 Product available with different options