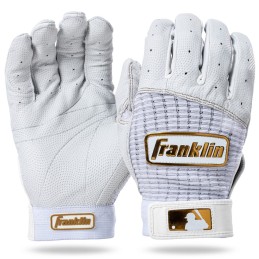 Reference: 20964-M-WH
Brand: Franklin
The batting glove that started it all, the Franklin's Pro Classic represents the heritage of our batting glove line. Designed with the help of MLB Hall of Famer Mike Schmidt, these pro quality batting gloves help revolutionize the game. The Pro Classic batting gloves are made with premium quality leather, a flexible handback, and a seamless leather palm...
 Product available with different options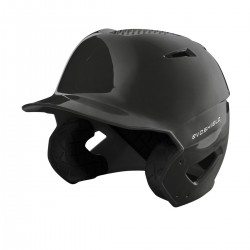 Reference: WTV7110BLLX-TAGLIA UNICA-BLK
Brand: Evoshield
Size L-XL (7 1/2 - 8)
Price
€53.70
Regular price
€67.10
 In stock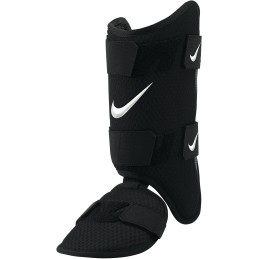 Reference: N10003438
Brand: Nike
A wild pitch shouldn't ruin your game. Durable yet lightweight, the Nike Diamond guard features a tough shell and a removable toe cover to help you stay focused on the hit while keeping your natural range of motion. Sweat-wicking technology helps you stay cool and dry from practice days to summer league games.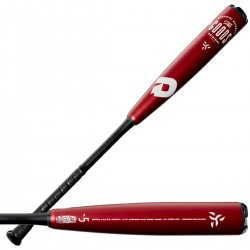 Reference: WTDXGB5-30-Colore Unico
Brand: Demarini
The bat that took the BBCOR world by storm last season, in their new USSSA 2021 lineup. The bat features a super light yet explosive X14 alloy barrel. They paired it with a composite handle to improve the speed and performance of the bat and complemented it with their seismic hood, which will help you deliver power that was unthinkable until now! clubs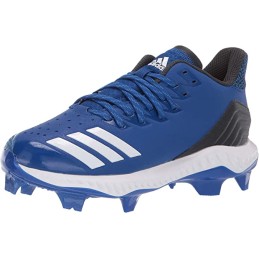 Reference: AQ0159-US-5.5-IT-38-RY
Brand: Adidas
Compact and flexible, the Icon Bounce is built for the best traction on both clay and grass. The cushioned sole guarantees maximum comfort, the toe is reinforced to resist abrasion.
Price
€96.60
Regular price
€161.00
 In stock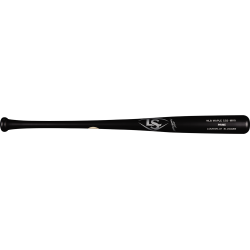 Reference: M110PRIMEXX-33-BLK
Brand: Louisville Slugger
Natural high gloss finish 1" handle Medium barrel M110 turning model Cupped end
Price
€135.70
Regular price
€169.60
 Spedizione dal 5 Febbraio 2015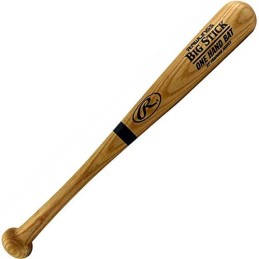 Reference: ONEHANDBAT
Brand: Rawlings
This bat allows you to breakdown your swing while practicing one hand drills. Turned from the finest Northern White Ash by Rawlings own master craftsmen, the One Hand Bat Trainer combines quality with performance. Weighs: 26 Oz. Length: 22"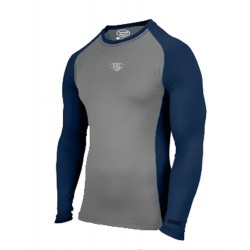 Reference: N1000128083-S-BK
Brand: Nike
The Nike Huarache Elite Baseball Batting Gloves are designed with premium leather palms and breathable perforations to provide excellent control and comfort at the plate.
Price
€61.20
Regular price
€72.00
 In stock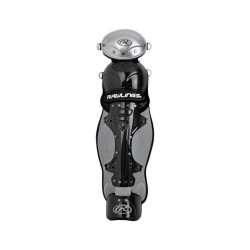 Reference: LGRNGDI-TAGLIA UNICA-BLK
Brand: Rawlings
Intermediate(12-15 years old) Reinforced knee for ultimate protection and comfort Toe Flap Strap: Toe flap stays in protective position whether you are crouched behind the plate or running to back up a play Light-Weight Design: Allows for maximum mobility without sacrificing protection
Price
€131.50
Regular price
€146.10
 Product available with different options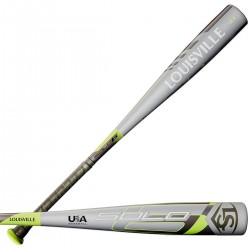 Reference: WTLUBS6B1120-29-Colore Unico
Brand: Louisville Slugger
A light swing club with a reliable alloy sound. This is Solo. The one-piece SL Hyper alloy construction on the baseball bat offers a huge contact point. The Solo, the lightest club in the range, features the Speed ​​Ballistic Composite (SBC) end cap, which allows for greater swing speed and control. A Louisville Slugger PRO Comfort Grip ™ gives you the...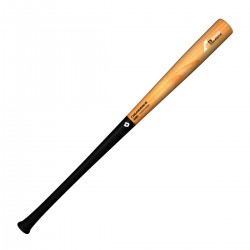 Reference: WTDX243BN18-33-NAT
Brand: Demarini
Complete your game with the bat . The D243 model has a large barrel and a slightly loaded swing weight at the tip.
 Product available with different options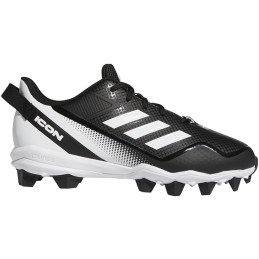 Reference: S23919-US-3-IT-35-BK
Brand: Adidas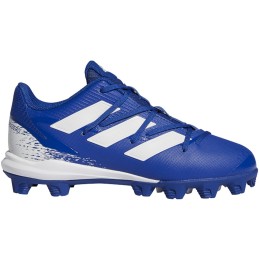 Reference: H00992-US-3-IT-35-RY
Brand: Adidas
¡Para los niños que pasan zumbando por las bases! Estas zapatillas de béisbol adidas son las más ligeras del mercado. Ofrecen un soporte increíble con una parte superior textil de corte medio y una lengüeta de malla para mayor transpirabilidad. ¡El sistema de cordones anchos ofrece bloqueo adicional y la suela de goma moldeada permite una súper velocidad!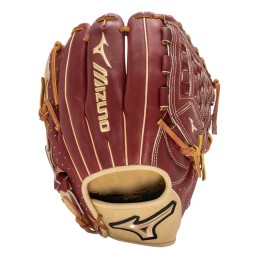 Reference: 312845R
Brand: Mizuno
The new Mizuno Prime Elite series is crafted with soft, smooth, mahogany-colored leather that is durable with a pro-level feel. Featuring an UltraSoft Pro Palm Liner for a soft feel and finish. A perforated thumb and pinky panel design reduces weight and increases breathability. Designed with Pro patterns to make Prime Elite an excellent glove choice for...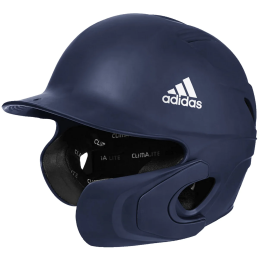 Reference: EX7520-S-M-NV
Brand: Adidas
ABS Shell: Strong plastic exterior provides a durable layer of defense against impacts and abrasions Climalite® Liner: Conducts heat and sweat away from the skin to keep players cool and dry 13 ventilation ports keep air flowing for cooling comfort and focused performance Dual composition of PC and ABS delivers solid coverage along the side of the face...