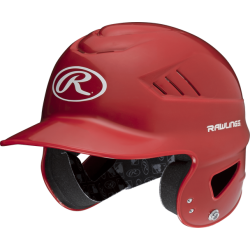 Reference: RCFHS-TAGLIA UNICA-RD
Brand: Rawlings
Rawlings Coolflo® technology, has a state-of-the-art ventilation system, an elegant and aerodynamic appearance. Initially worn by all Major League Baseball® athletes. Built specifically for the athlete who wants a helmet with an established history and professional finish. Meets NOCSAE® standards. One size ADULT: 6 ½ "- 7 ½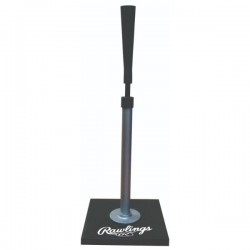 Reference: PROTEE
Brand: Rawlings
This tripod tee is a lightweight durable tee that will allow you to train your hitting virtually anywhere. This Quick Tee features a soft top that will allow for instant swing feedback
Price
€82.40
Regular price
€91.60
 In stock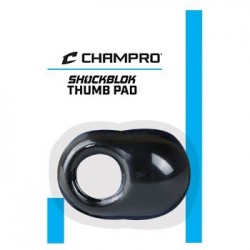 Reference: A036
Brand: Champro
Reduces bat sting Increases bat power, speed, and control through the swing plane Fits both left and right handed baseball and softball players Made of durable rubber materials
Price
€10.80
Regular price
€12.00
 In stock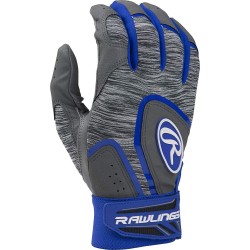 Reference: 5150GBGY-S-BLK
Brand: Rawlings
Youth Categories * The article is composed of a right and a left glove These batting gloves feature a durable goatskin palm and Flexfit Digi Camo backing. The double lycra mesh creates an excellent fit Size Table
Price
€20.10
Regular price
€28.80
 In stock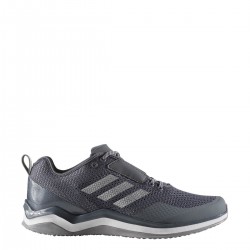 Reference: Q16550-US-7-IT-40-GY
Brand: Adidas
Baseball shoes to keep your feet comfortable during training. They have a breathable upper and a sole made to have the right traction on multiple surfaces
Price
€44.30
Regular price
€110.80
 Product available with different options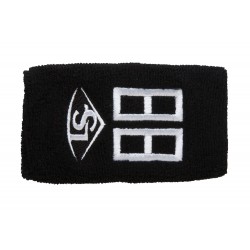 Reference: ACPL14WBP-TAGLIA UNICA-NV
Brand: Louisville Slugger
Louisville Slugger's ACPL14-WBP Personalized Wristband is made with moisture absorbing terry cloth material and is personalizable with the players number. It is 5" in length and comes in Navy, Royal or Scarlet.
Price
€12.90
Regular price
€14.30
 In stock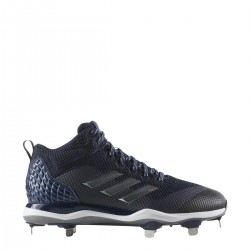 Reference: B39198-US-6.5-IT-39 1-3-NV
Brand: Adidas
Conquer the basics with the new PoweAlley 5. Lightweight and breathable, the upper is reinforced and the materials are durable. The molded heel unit provides extra support in defense and running on the basics, the Protrax cleats offer high traction for explosive changes of direction.
Price
€65.00
Regular price
€118.20
 In stock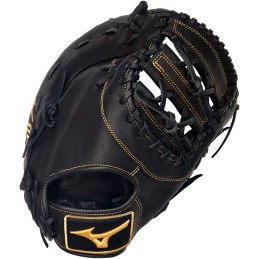 Reference: 313061R
Brand: Mizuno
The Mizuno MVP Prime series has a long-standing reputation as being an incredible value with lots of premium glove features. Made for ballplayers striving to get to the next level, MVP Prime features Center Pocket Designed Patterns that naturally center the pocket under the index finger for the most versatile break-in possible. Handcrafted with Bio Soft...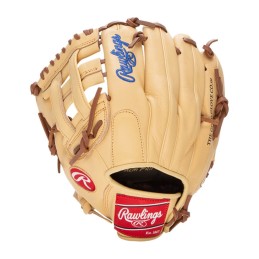 Reference: SPL115KBLHT
Brand: Rawlings
This series offers an exciting collection of popular pro player designs to give aspiring big leaguers the same glove styling and features of their favorite stars like Kris Bryant, Bryce Harper, AAron Judge. All models in this collection offer a Youth Pro Taper fit ideal for players who desire a slightly smaller hand opening from the standard fit for...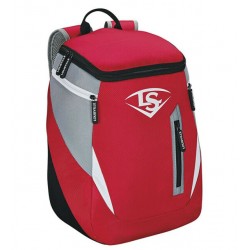 Price
€26.30
Regular price
€40.40
 In stock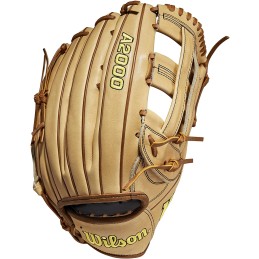 Reference: WBW1003951275
Brand: Wilson
Flash the leather on the outfield grass with the 2022 A2000® 1799, the 12.75" pattern with a long, durable construction designed to range from foul line to foul line. The sturdy Dual Post Web helps to shape the pocket and allows you to go all out for fly balls. The Blonde leather palm and shell pairs with Saddle Tan laces, welting and binding for a...
Price
€256.50
Regular price
€270.00
 In stock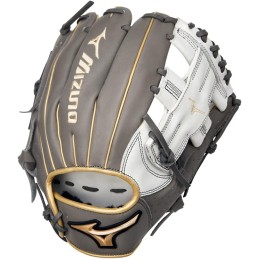 Reference: 313050R
Brand: Mizuno
The new Mizuno Prime Elite series is crafted with soft, smoothl eather that is durable with a pro-level feel. Featuring an UltraSoft Pro Palm Liner for a soft feel and finish. A perforated thumb and pinky panel design reduces weight and increases breathability. Designed with Pro patterns to make Prime Elite an excellent glove choice for serious players...
Price
€209.47
Regular price
€220.49
 In stock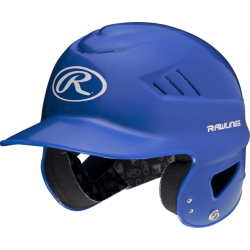 Reference: RCFHR-TAGLIA UNICA-RY
Brand: Rawlings
Rawlings Coolflo® technology, has a state-of-the-art ventilation system, an elegant and aerodynamic appearance. Initially worn by all Major League Baseball® athletes. Built specifically for the athlete who wants a helmet with an established history and professional finish. Meets NOCSAE® standards. One size ADULT: 6 ½ "- 7 ½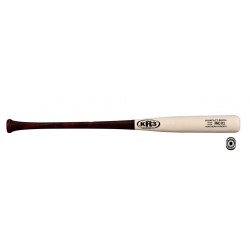 Reference: PROI13BIRCH-33-NAT
Brand: KR3
Pro Ink Dot certified yellow birch mace with the highest standards applied. All Hi-Impact Birch Bats are vacuum dried and checked for the best moisture content ratios. This club is simply explosive, birch wood is harder and more flexible than maple, the ball will come out of the club like a bullet! Planed twice for maximum hardness, hand sanded for the...
Price
€80.20
Regular price
€116.80
 Product available with different options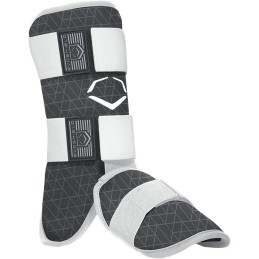 Reference: WTV1101-TAGLIA UNICA-Colore Unic
Brand: Evoshield
Price
€58.20
Regular price
€83.20
 In stock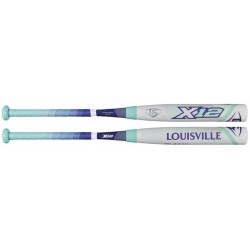 Reference: WTLFPXT172-31-Colore Unico
Brand: Louisville Slugger
Swing for the fences with the Louisville Slugger Adults' X12 Composite Fast-Pitch Softball Bat -12. Dig in and wait for your pitch — the lightweight LS-2X composite bat's balanced swing weight helps keep your swing quick and level, and the massive sweet spot makes the most of each pitch you get a hold of. So step up to the plate with confidence with this...
Price
€213.70
Regular price
€305.20
 Available from 10th February