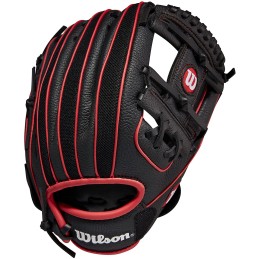 Reference: WBW10045510
Brand: Wilson
Show your young ball player the ropes with the 2022 A200 EZ Catch 10" Glove. A smaller hand opening provides a secure fit, and the catch assist strap is designed to help new players learn the basics.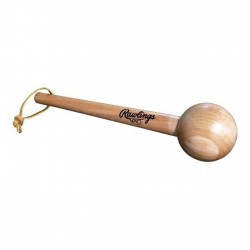 Reference: GLVMLLT
Brand: Rawlings
Wooden ball with handle to soften and shape the glove.
Price
€20.60
Regular price
€22.90
 In stock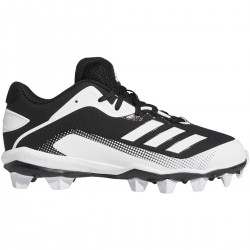 Reference: EG6572-US-6.5-IT-39.5-BLK
Brand: Adidas
When the game is in the balance the team needs you, be ready! Both on the plate and in defense, these comfortable Adidas shoes allow you the maximum performance from the warm-up to the last out.
Price
€64.40
Regular price
€80.50
 Product available with different options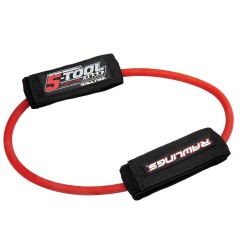 Price
€11.50
Regular price
€12.80
 In stock
Reference: LDA10012
Brand: Loud
Serie C, training unit price per ball €. 3.80 tax incl. The unit price indicated is valid for the purchase of a box of 12 pcs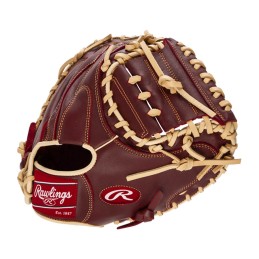 Reference: SCM33SS
Brand: Rawlings
The Sandlot Series gloves feature an oiled pull-up leather that gives the models a unique vintage look and feel with minimal break-in required. The designs are further enhanced with pro-style patterns.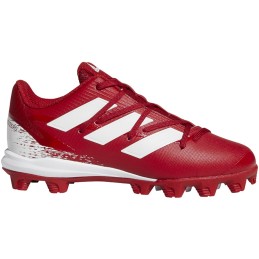 Reference: H00993-US-3-IT-35-RD
Brand: Adidas
For kids who burn up the base paths. These adidas baseball cleats are the lightest in the game. They offer incredible support with a mid-cut textile upper and a mesh tongue for breathability. The wide lacing system delivers extra lockdown, and the Molded rubber outsole keeps them fast on their feet.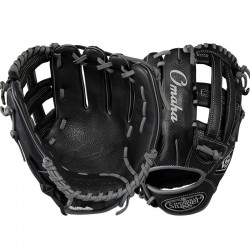 Reference: WTLOMRB17115
Brand: Louisville Slugger
Designed with the young, avid travel baseball player in mind, the Omaha requires minimal break-in thanks to its soft leather construction. With a line of six professional patterns to outfit every player on the diamond, no glove helps you cover more ground.
 Available from 10th February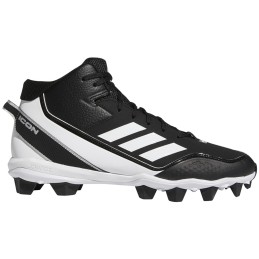 Reference: S23922-US-9-IT-42 2-3-BK
Brand: Adidas
For heavy hitters, these adidas baseball cleats give you the speed and power to impact the game. They're built to last with a durable synthetic upper that has a supportive mid cut. The Bounce midsole provides lightweight cushioning, so you stay comfortable through nine innings and beyond.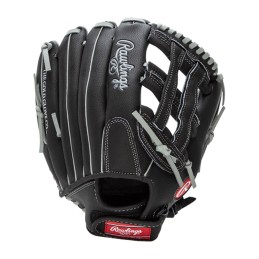 Reference: RSB130GBH
Brand: Rawlings
New for this season, the economical Rawlings RSB™ Series is projected to be a dynamic sales leader for slow pitch softball as well as general recreational play. Deep, wide and highly functional pockets matched with Basket-Web® designs and adjustable Velcro® strap closures will improve your level of play and enjoyment.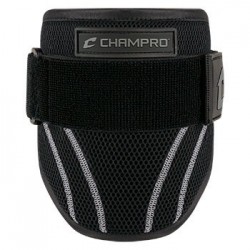 Reference: AEG01
Brand: Champro
 Face Guard
Price
€43.90
Regular price
€54.90
 Available from 10th February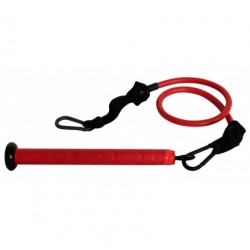 Reference: RESISTBAT
Brand: Rawlings
Resistant elastic to improve hitting power.
Price
€37.90
Regular price
€42.10
 In stock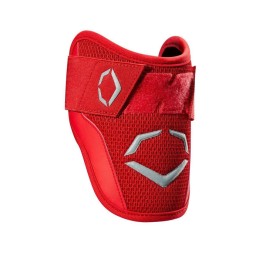 Reference: WTV6200-L-RD
Brand: Evoshield
The next generation is here with the all-new EvoShield Pro-SRZ™ Batter's Elbow Guard. The innovative & newly-engineered design gives you an enhanced ergonomic guard shape that contours to your body perfectly, giving you our lightweight and industry-leading protection. This new guard not only looks good, but feels good with lightweight and comfortable...
Price
€54.40
Regular price
€60.50
 In stock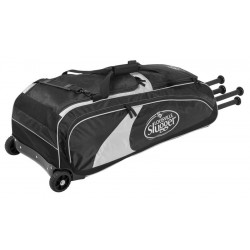 Reference: EBS514-RG-TAGLIA UNICA-BLK
Brand: Louisville Slugger
Outside Mount Wheel Base Oversized wheels Side Pockets for miscellaneous storage Holds 4 bats Ventilated compartments 2 Durable J-style fence hooks 36" Length x 11.75" Width x 12" Height
Price
€67.00
Regular price
€111.60
 Product available with different options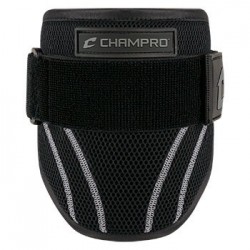 Reference: AEG01Y
Brand: Champro
La corazza integrata disperde l'impatto La cinghia di bloccaggio si adatta facilmente per una vestibilità perfetta La striscia antiscivolo mantiene la protezione del gomito in posizione Perfetta per l'uso a sinistra o destra Il bordo rilegato aumenta la durabilità Il design leggero protegge massimizzando la mobilità Cura: lavare a mano, asciugare all'aria
Price
€49.40
Regular price
€54.90
 In stock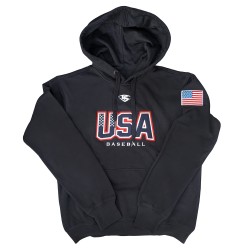 Reference: LS1671USANV-5-6-NV
Brand: Louisville Slugger
Louisville Slugger World Edition children's sweatshirt. Years: 5-6 / 7-8 / 9-11