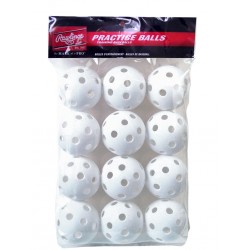 Reference: PLBBW12
Brand: Rawlings
Same size as a regulation ball (9") Ideal for indoor training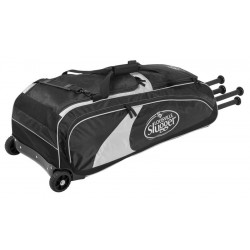 Reference: EBS514-RG-TAGLIA UNICA-BLK
Brand: Louisville Slugger
Outside Mount Wheel Base Oversized wheels Side Pockets for miscellaneous storage Holds 4 bats Ventilated compartments 2 Durable J-style fence hooks 36" Length x 11.75" Width x 12" Height
Price
€54.90
Regular price
€91.50
 Spedizione dal 5 Febbraio 2015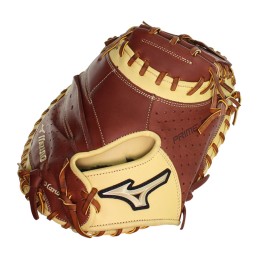 Reference: 312937R
Brand: Mizuno
The new Mizuno Prime Elite series is crafted with soft, smooth, mahogany-colored leather that is durable with a pro-level feel. Featuring an UltraSoft Pro Palm Liner for a soft feel and finish. A perforated thumb and pinky panel design reduces weight and increases breathability. Designed with Pro patterns to make Prime Elite an excellent glove choice for...
Price
€225.81
Regular price
€237.70
 In stock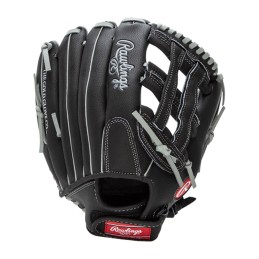 Reference: RSB130GBH
Brand: Rawlings
New for this season, the economical Rawlings RSB™ Series is projected to be a dynamic sales leader for slow pitch softball as well as general recreational play. Deep, wide and highly functional pockets matched with Basket-Web® designs and adjustable Velcro® strap closures will improve your level of play and enjoyment.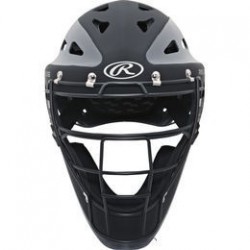 Reference: CHVELY-TAGLIA UNICA-BLK
Brand: Rawlings
Age: Youth Brand: Rawlings Map: No Sport: Baseball Size: 6 1/2 - 7 in Color: Black/Graphite Includes Case: No Size: 6 1/2 - 7 in Level: Youth
Price
€144.10
Regular price
€205.90
 In stock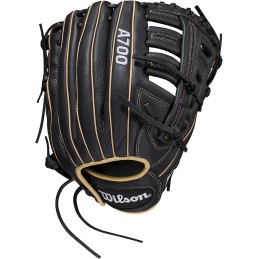 Reference: WBW100130125
Brand: Wilson
Go after fly balls on the outfield grass with the A700 12.5" Outfield Glove. Black and Blonde Full Grain leather with a sturdy Single Post & 3 Bar Web is game ready on day one.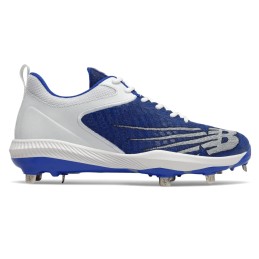 Reference: L4040TB6-US-8-IT-41.5-RY
Brand: New Balance
Combining the function and comfort sought by every level of baseball player, the FuelCell 4040v6 is a game changer. This men's shoe features a full-length FuelCell midsole primed for propulsion as you round the bases or step up to the plate. Fit Weave in the upper uses our latest technology to deliver durability and stretch exactly where you need it. With...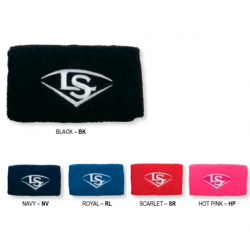 Reference: ACPL14WBL-TAGLIA UNICA-BLK
5 "cuff in sponge, available in various colors.
Price
€12.86
Regular price
€14.29
 In stock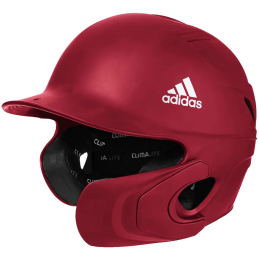 Reference: EX7517-S-M-RD
Brand: Adidas
ABS Shell: Strong plastic exterior provides a durable layer of defense against impacts and abrasions Climalite® Liner: Conducts heat and sweat away from the skin to keep players cool and dry 13 ventilation ports keep air flowing for cooling comfort and focused performance Dual composition of PC and ABS delivers solid coverage along the side of the face...
 Product available with different options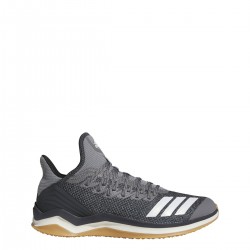 Reference: CG5271-US-7.5-IT-40 2-3-GY
Brand: Adidas
Compact and flexible, the Icon Bounce is built for the best traction on both clay and grass. The cushioned sole guarantees maximum comfort, the toe is reinforced to resist abrasion.
Price
€59.20
Regular price
€147.90
 In stock
Price
€40.70
Regular price
€81.40
 In stock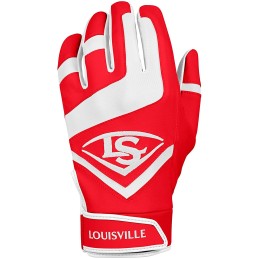 Price
€17.10
Regular price
€19.00
 Product available with different options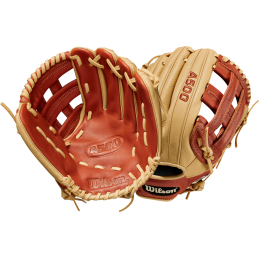 Reference: WBW10015512
Brand: Wilson
With the A500 Series, Wilson introduces the lightest full leather Gloves on the market. While saving on the weight, Wilson does not save on the features: the dual welting (two leather seams on the back of each finger segment) and the "Double Palm" (additional leather patch on the inside of the palm area) are designed to increase shape retention and are...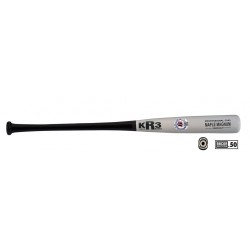 Reference: K3CC243-32-Colore Unico
Brand: KR3
A high performance bat made from the strongest Canadian maple wood that has been specially hand selected to ensure maximum performance and durability. The bat is further reinforced with biaxial fiberglass sheath applied with Rock Resin epoxy resin. This is a bat that not only lasts, but stays solid and strong.
Price
€150.50
Regular price
€167.20
 Product available with different options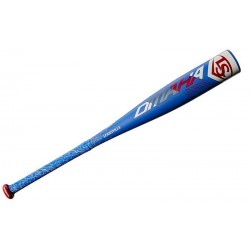 Reference: WTLSLO519J10-27-RY
Brand: Louisville Slugger
Power up your game with this line of Louisville Slugger Omaha bats. With a resilient one-piece construction made of ST 7U1+ alloy, this  Louisville Slugger USSSA Omaha 519 baseball bat combines a light swing weight and a massive sweet spot in a balanced design to give you the best of both worlds in speed and strength. Its 6-Star premium end cap extends...
Price
€84.00
Regular price
€105.00
 In stock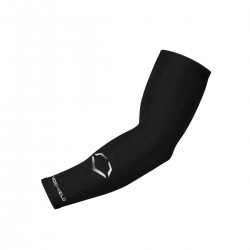 Reference: WB60013-TAGLIA UNICA-BLK
Brand: Evoshield
Comfort leads to confidence and confidence leads to performance. Maintain your comfort with the EvoShield Compression Arm Sleeve. With the compression fit, you will allow for greater circulation in the arm, allowing for better muscle recovery, reducing fatigue after games and practices. This is the best solution for keeping the arm warm and loose....
Price
€22.70
Regular price
€25.20
 Product available with different options