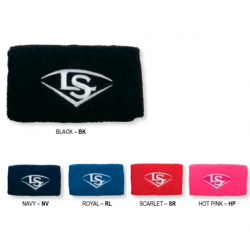 Reference: ACPL14WBL-TAGLIA UNICA-BLK
5 "cuff in sponge, available in various colors.
Price
€15.69
Regular price
€17.43
 In stock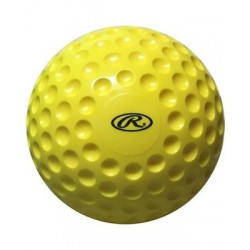 Reference: PMY9
Brand: Rawlings
dimpled yellow pitching machine baseball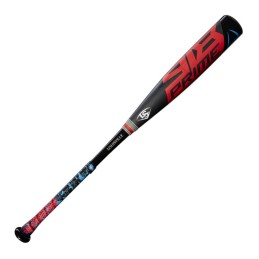 Reference: WTLSLP918X10-31-BK
Brand: Louisville Slugger
Model: Prime 918 X Senior League Model Number: WTLSLP918X8 Color: Black, Red, Blue Sizes: 31" / 21oz, 32" / 22oz Barrel Diameter: -8 Drop Weight: 2 3/4" Senior League Baseball Bat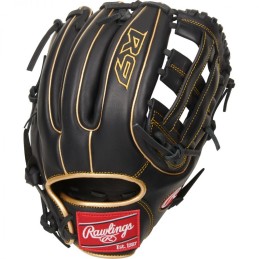 Reference: R93156BG
Brand: Rawlings
R9 Series 11.75-inch infield glove. It features a durable, all-leather shell and a soft, game-ready feel. As a result, you'll have a quick, easy break-in, and a glove that can perform at a high level too. In addition, it's constructed in a pro-style 31-pattern, popular for it's deep pocket and versatility across the infield. Its padded finger-back lining...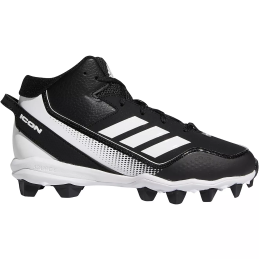 Reference: S23704-US-3-IT-35-BK
Brand: Adidas
For heavy hitters, these adidas baseball cleats give you the speed and power to impact the game. They're built to last with a durable synthetic upper that has a supportive mid cut. The Bounce midsole provides lightweight cushioning, so you stay comfortable through nine innings and beyond.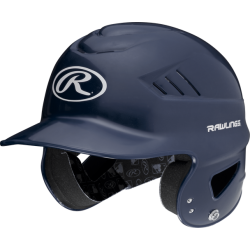 Reference: RCFHN-TAGLIA UNICA-NV
Brand: Rawlings
Rawlings Coolflo® technology, has a state-of-the-art ventilation system, an elegant and aerodynamic appearance. Initially worn by all Major League Baseball® athletes. Built specifically for the athlete who wants a helmet with an established history and professional finish. Meets NOCSAE® standards. One size ADULT: 6 ½ "- 7 ½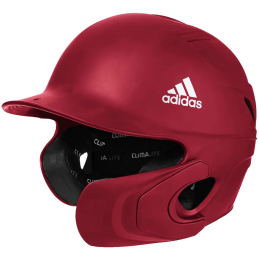 Reference: EX7517-S-M-RD
Brand: Adidas
ABS Shell: Strong plastic exterior provides a durable layer of defense against impacts and abrasions Climalite® Liner: Conducts heat and sweat away from the skin to keep players cool and dry 13 ventilation ports keep air flowing for cooling comfort and focused performance Dual composition of PC and ABS delivers solid coverage along the side of the face...
 Product available with different options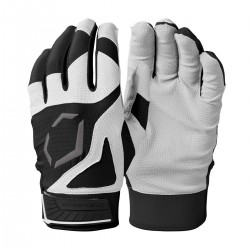 Reference: WB571210-M-NV
Brand: Evoshield
Incredible feeling at an incredible price. The all-new EvoShield SRZ-1 batting gloves take full advantage of a fully synthetic palm and breathable four-way mesh backhand in one of our most comfortable batting gloves to date.
Price
€24.40
Regular price
€30.50
 In stock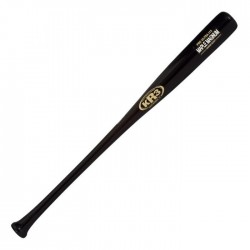 Reference: I13Z-32-BK
Brand: KR3
A high performance bat made from the strongest Canadian maple wood that has been specially hand selected to ensure maximum performance and durability. The bat is further reinforced with biaxial fiberglass sheath applied with Rock Resin epoxy resin. The best quality produced by KR3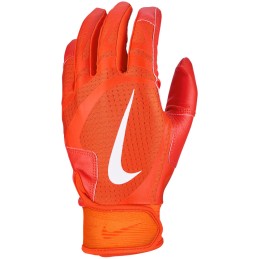 Reference: N1000131818-M-OR
Brand: Nike
The Nike Alpha Huarache Edge Gloves are designed with synthetic leather palms to provide excellent control and comfort at the plate.
Price
€31.10
Regular price
€36.60
 In stock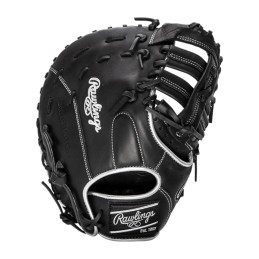 Reference: ECFBM10B
Brand: Rawlings
Packed with pro-level features, the 2022 Encore 12-inch first base mitt is crafted to elevate your game. Its single post double bar web with patented web base technology and deep pocket design allows you to quickly and easily close around the ball. As a result, you'll have extra confidence to snag every throw and dig out every short hop too!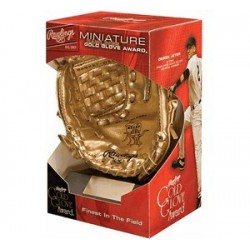 Reference: MINIRGG
Brand: Rawlings
Miniature rawlings gold glove awardstand with customizable nameplategreat for coaches gifts or trophies
Price
€32.10
Regular price
€35.60
 In stock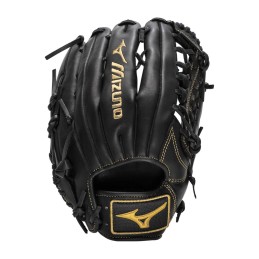 Reference: 313057R
Brand: Mizuno
The Mizuno MVP Prime series has a long-standing reputation as being an incredible value with lots of premium glove features. Made for ballplayers striving to get to the next level, MVP Prime features Center Pocket Designed Patterns that naturally center the pocket under the index finger for the most versatile break-in possible. Handcrafted with Bio Soft...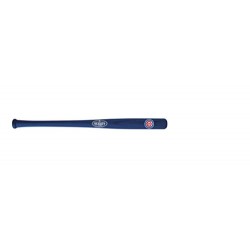 Price
€16.90
Regular price
€18.80
 In stock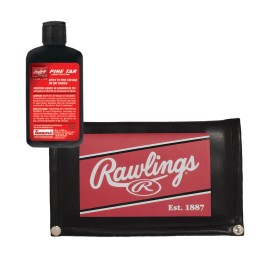 Reference: PROPT
Brand: Rawlings
This Pro Pine Tar Applicator provides the perfect surface for applying genuine pine tar to your bat. Include 3 oz. Pine Tar