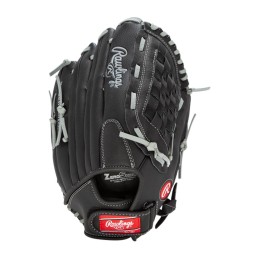 Reference: RSB140GB
Brand: Rawlings
New for this season, the economical Rawlings RSB™ Series is projected to be a dynamic sales leader for slow pitch softball as well as general recreational play. Deep, wide and highly functional pockets matched with Basket-Web® designs and adjustable Velcro® strap closures will improve your level of play and enjoyment.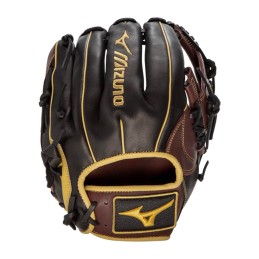 Reference: 312936R
Brand: Mizuno
The Mizuno MVP Prime Series has a long standing reputation as incredible value with many premium glove features. Made for baseball players striving to reach the next level, MVP Prime features Center Pocket Designed patterns that naturally center the pocket under the index finger. Handcrafted with Bio Soft Leather, which is a smooth, pro-style leather that...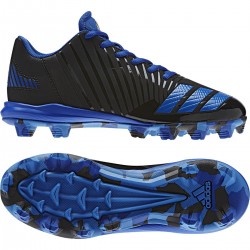 Reference: B39230-US-2.5-IT-34-RY
Brand: Adidas
These baseball shoes bring style to the batting box. The breathable upper takes its cue from streetwear, resistance and support are guaranteed by the seamless structure.
Price
€65.20
Regular price
€81.50
 Product available with different options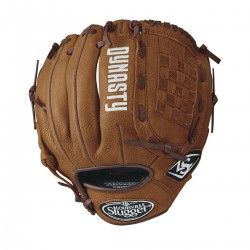 Reference: WTLDYRB1711
Brand: Louisville Slugger
Pairing A Full-Grain Leather Palm And Web With An Extra-Soft Palm Lining, The Louisville Slugger Dynasty 11In If Baseball Glove Is A Great Choice For Players Who Are Looking To Step Right Onto The Field With Their New Leather.
Price
€81.90
Regular price
€102.40
 In stock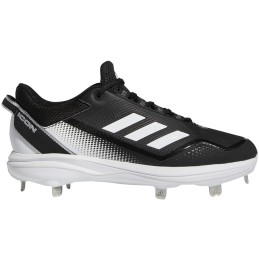 Reference: FZ1558-US-6.5-IT-39 1-3-BK
Brand: Adidas
There's more to explosive movement than pure speed. These adidas baseball cleats keep you fast while giving you the stability you need to increase power. The upper is tailored to feel like a natural extension of the foot with a Molded sockliner and extra lockdown at the heel. Lightstrike offers superlight cushioning for dynamic movement.
Price
€95.20
Regular price
€119.00
 In stock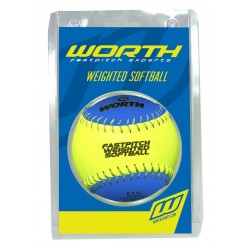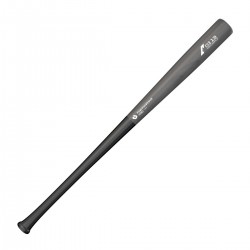 Reference: WTDXI13BG-33-GY
Brand: Demarini
Complete your game with the DeMarini DI13 Pro Maple Wood Composite Bat. The DI13 model has a large barrel and more tip weight.
 Product available with different options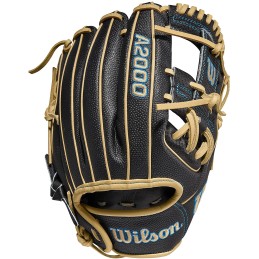 Reference: WBW100399115
Brand: Wilson
The iconic A2000 SCDP15SS features Pedroia Fit construction with a narrower wrist opening and shorter finger stalls. Spin Control Technology™ on the Black Pro Stock® leather palm and H-Web increases friction between the ball and the glove, allowing for sure outs and quick transfers. The Black SuperSkin™ reduces glove weight while improving durability, and...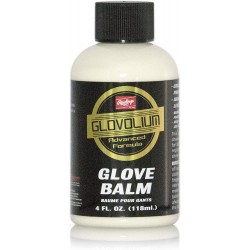 Reference: GLVBALM
Brand: Rawlings
Glovolium is used to clean, soften and protect your glove for optimal use
Price
€23.10
Regular price
€25.60
 In stock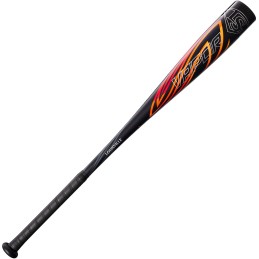 Reference: WBL266501018-28-BK
Brand: Louisville Slugger
Engineered for consistent performance, the Vapor (-10) USA Baseball Bat from Louisville Slugger showcases your raw talent when you step into the batter's box. With an extremely stiff one-piece construction and a redesigned Series 7 Alloy Barrel crafted for a lighter swing weight, the Vapor does damage without fuss or frills. This stiff, one-piece bat...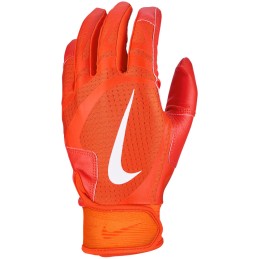 Reference: N1000131818-M-OR
Brand: Nike
The Nike Alpha Huarache Edge Gloves are designed with synthetic leather palms to provide excellent control and comfort at the plate.
Price
€31.10
Regular price
€36.60
 In stock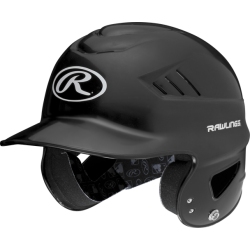 Reference: RCFTBB-TAGLIA UNICA-BLK
Brand: Rawlings
Questo cascoè progettato per i più giovani giocatori che iniziano dal T-ball. È dotato di un design approvato da NOCSAE ed predisposto per aggiungere la protezione a faccia e mento . Taglia unica per tutti i modelli (6 1/4 - 6 7/8) .
Price
€34.80
Regular price
€43.60
 Product available with different options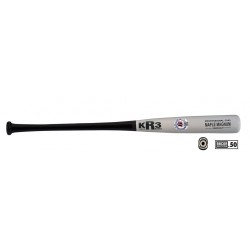 Reference: K3CC243-32-Colore Unico
Brand: KR3
A high performance bat made from the strongest Canadian maple wood that has been specially hand selected to ensure maximum performance and durability. The bat is further reinforced with biaxial fiberglass sheath applied with Rock Resin epoxy resin. This is a bat that not only lasts, but stays solid and strong.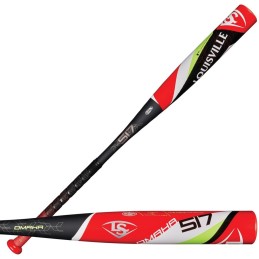 Reference: WTLSLO5175-31-RD
Brand: Louisville Slugger
The Omaha is made with a Balanced Swing Weight, giving you increased swing speed and improved bat control. This bat is wrapped with an all-new Fade Synthetic Leather Bat Grip, giving you the premium performance grip you need to grip it and rip it.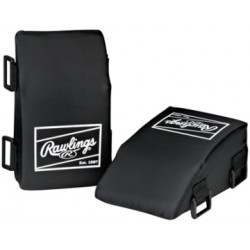 Reference: WTA3
Brand: Rawlings
The Rawlings RKR Adult catchers knee relievers provide support and cushioning for knees while in the crouch position. These Rawlings RKR baseball catchers knee relievers are contoured foam designed to support as well as decrease excess strain on a catcher's knee joints. Rawlings baseball knee relievers attaches easily to any Catchers Leg Guards. •...
Price
€30.90
Regular price
€44.10
 In stock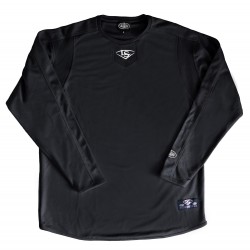 Reference: LS1528-S-BLK
Regular cut undershirt with short sleeves