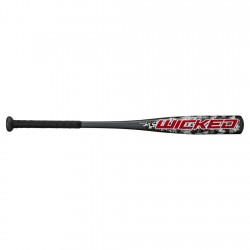 Reference: YBRAW-29-GY
Brand: Rawlings
The Rawlings YBRR11 Raptor baseball bat is made for kids and has a tough look. The barrel is in aluminum and the handle in synthetic leather. The skin feels confident when it hits the ball. Aluminum is resistant and guarantees high performance. The baseball bat is lightweight, this ensures that kids can swing faster and stay in control while playing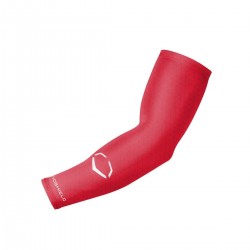 Reference: WTV8600-S-M-BLK
Brand: Evoshield
SWEAT-WICKING MATERIAL: to keep you dry and comfortable on the field MASHINE WASHABLE: hang dry FABRIC: 80% Polyester / 20% Elastane
 Product available with different options
Reference: N1000132650-S-RD
Brand: Nike
The Nike Alpha Huarache Edge Gloves are designed with synthetic leather palms to provide excellent control and comfort at the plate.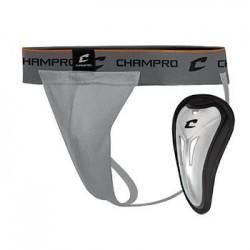 Reference: A54CA-S-GY
Brand: Champro
2 1/2" CHAMPRO jacquard elastic waistband Includes hard cup with ventilation channels and soft flexible edges Retail packaged
Price
€23.10
Regular price
€25.60
 In stock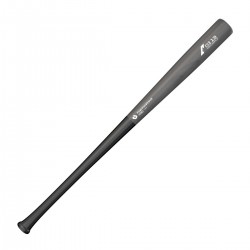 Reference: WTDXI13BG-33-GY
Brand: Demarini
Complete your game with the DeMarini DI13 Pro Maple Wood Composite Bat. The DI13 model has a large barrel and more tip weight.
 Product available with different options
Reference: LDA400
Brand: Loud
unit price per ball €. 5,20 tax incl. The unit price indicated is valid for the purchase of a box of 12 pcs
 AVAILABLE FOR SHIPPING FROM 18/03/22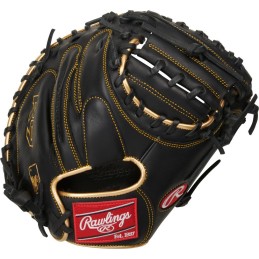 Reference: R9CM325BG
Brand: Rawlings
The R9 series 32.5-inch catcher's mitt was crafted with young, up-and-coming backstoppers in mind. Its 1-piece solid web and quality leather construction make it easy to break in. In addition, the gold binding and stitching provide the perfect accent to help "paint the corner" for your pitcher. As a result, you'll be able to frame more pitches as strikes,...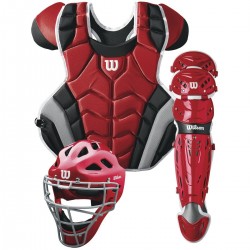 Reference: WTA4603-TAGLIA UNICA-RD
Brand: Wilson
Modeled after Wilson ® Pro Stock Catcher's Gear, the C1K ™ Catcher's Gear is designed for durability and toughness, but built with MLB® Pro style and feel in mind. Whether you are an adult or intermediate player, the Catcher's Set C1K ™ will will protect all season. Available in 4 colors to coordinate with your team colors.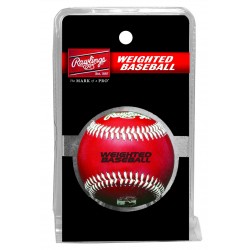 Reference: WEIGHTBB
Brand: Rawlings
Increase your am power adn speed with the extra weight 9 oz
Reference: YBB22SPD10-29-RY
Brand: Easton
Lightweight, yet powerful. The Easton Speed ​​-10 is a one-piece made from ALX50 alloy, providing a light weight. It features a concave end cap and a cushioned Flex Grip, for additional comfort. This Speed ​​-10 model has a 2-5/8" barrel and is approved for play in leagues and associations that follow the USA Baseball standard.
 Product available with different options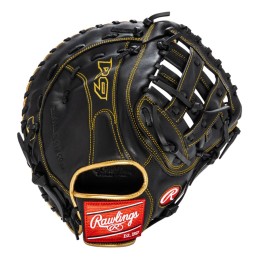 Reference: R9FM18BG
Brand: Rawlings
The R9 series 12.5-inch first base mitt was crafted with up-and-coming athletes in mind. Its modified pro-H web and deep pocket are sure to help young stars shine every inning out. Thanks to its soft, durable leather athletes will gain confidence knowing they can trust it to hold up on even the hardest hit line-drives. As a result, they'll play better and...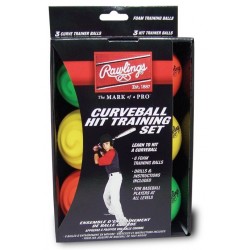 Reference: CURVETRAIN6
Brand: Rawlings
Curveball hit training balls
Price
€30.00
Regular price
€33.30
 In stock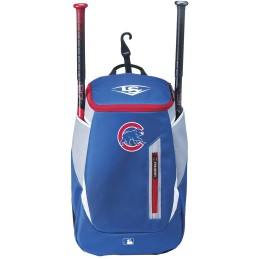 Reference: WTL9302TCCHC
Brand: Louisville Slugger
Now you can put your favorite MLB® team on your shoulders with the Louisville Slugger Genuine MLB® bags, available in the Chicago Cubs colors and logos. All bags feature a main compartment that can hold a helmet, gloves and children's shoes and two side pockets for bats. Now you can take your favorite league club with you wherever you go.
Price
€36.70
Regular price
€56.40
 In stock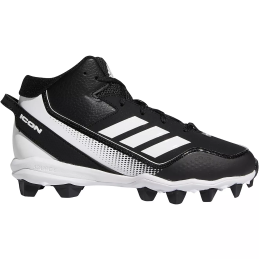 Reference: S23704-US-3-IT-35-BK
Brand: Adidas
For heavy hitters, these adidas baseball cleats give you the speed and power to impact the game. They're built to last with a durable synthetic upper that has a supportive mid cut. The Bounce midsole provides lightweight cushioning, so you stay comfortable through nine innings and beyond.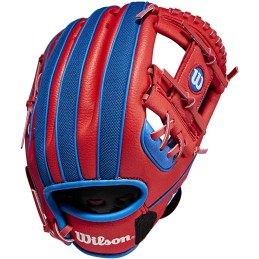 Reference: WBW10045610
Brand: Wilson
Show your young ball player the ropes with the 2022 A200 EZ Catch 10" Glove. A smaller hand opening provides a secure fit, and the catch assist strap is designed to help new players learn the basics.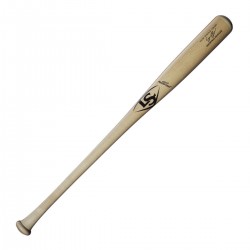 Reference: WBL2437010-33-Colore Unico
Brand: Louisville Slugger
This is Cody Bellinger. This is the MLB Prime Signature Series CB35. The Dodgers superstar has swung this model, which is based on the iconic C243, his entire career. With a thin handle and an uncupped barrel design, the CB35 has added weight toward the end of the bat, helping the World Series champion unleash his power with improved leverage on every...
Price
€127.20
Regular price
€159.00
 Product available with different options