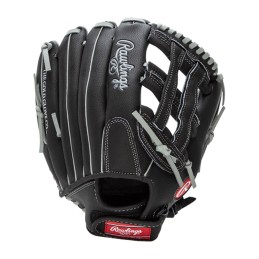 Reference: RSB130GBH
Brand: Rawlings
New for this season, the economical Rawlings RSB™ Series is projected to be a dynamic sales leader for slow pitch softball as well as general recreational play. Deep, wide and highly functional pockets matched with Basket-Web® designs and adjustable Velcro® strap closures will improve your level of play and enjoyment.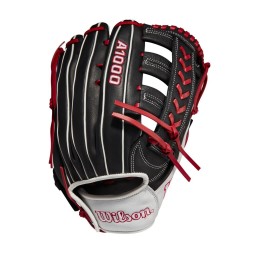 Reference: WBW1004081225
Brand: Wilson
Range from foul line to foul line with the A1000® 12.25" Pedroia Fit Outfield Glove. The Single Post & 3 Bar Web with Lacing is designed to channel the ball into the pocket, and Pedroia Fit's narrow wrist opening and shorter finger stalls create a secure fit for outfielders with smaller hands. s. LHT - Left Handed Thrower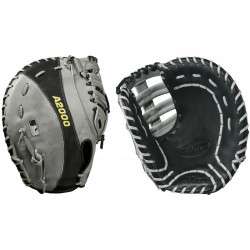 Reference: WTA20RB172800
Brand: Wilson
Reinforced Single Post Web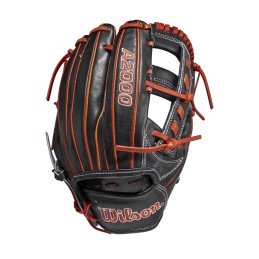 Reference: WBW100389115
Brand: Wilson
Take command of the middle infield with the Black and Copper Pro Stock® leather of the 2022 A2000® 1716. The latest take on this fan-favorite 11.5" pattern boasts Copper laces, Dual Welting and Bold Logos that pop against the Black leather palm and shell. The Chevron Cross Web helps infielders handle anything hit their way so they can quickly get the ball...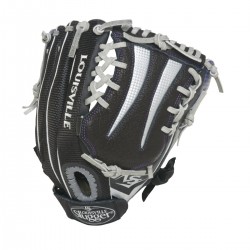 Price
€82.00
Regular price
€102.50
 In stock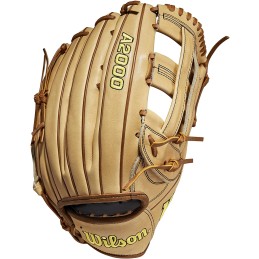 Reference: WBW1003951275
Brand: Wilson
Flash the leather on the outfield grass with the 2022 A2000® 1799, the 12.75" pattern with a long, durable construction designed to range from foul line to foul line. The sturdy Dual Post Web helps to shape the pocket and allows you to go all out for fly balls. The Blonde leather palm and shell pairs with Saddle Tan laces, welting and binding for a...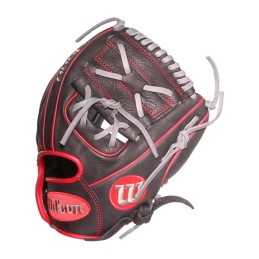 Reference: WBW10013111
Brand: Wilson
The new A1000 line of gloves has the Pro Stock patterns you see in ballparks everywhere, in a soft, yet sturdy leather that's game-ready right away. The A1000 models feature hand-designed patterns continuously improved by Wilson, optimized for faster break-in so you can make an immediate impact.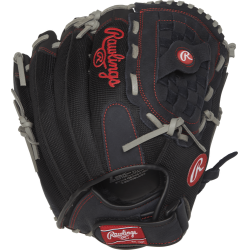 Reference: R130BGS
Brand: Rawlings
Ready for play Right off the shelf, the Renegade Series ™ offers quality at an affordable price. Ideal for slow pitch and recreational play, features start with a leather palm and Pro Mesh lining for added durability and stability. Performance and design allow you to cover all roles to enhance your game.
Price
€108.90
Regular price
€121.00
 In stock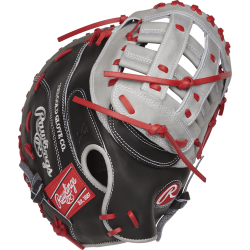 Reference: PROFM20BGSLHT
Brand: Rawlings
This model, the Rawlings Heart of the Hide First Base Mitt (PROFM20BGS), features a 12.25-inch pattern, a modified pro H-web, and an overlapping fastback design that is perfect for making those insane scoops at first base. LHT - Left Handed Thrower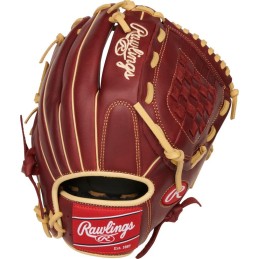 Reference: S1200BSHLHT
Brand: Rawlings
The Sandlot Series gloves feature an oiled pull-up leather that gives the models a unique vintage look and feel with minimal break-in required. The designs are further enhanced with pro-style patterns.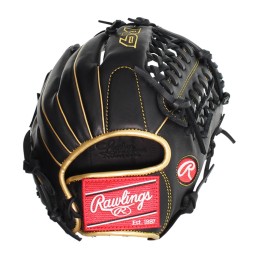 Reference: R92054BG
Brand: Rawlings
The 2021 R9 series 11.75-inch infield/pitcher's glove offers exceptional quality at a value you'll love. This durable, full-leather glove features was crafted in our popular 200-pattern. It's also made with a modified Trap-Eze web that makes it perfect for both infielders and pitchers alike. It's soft, game-ready feel will have you ready to dominate on...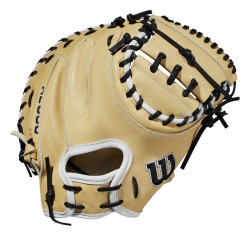 Reference: WBW10011533
Brand: Wilson
The A2000 CM33 is designed for catchers who call the shots. A thinner tip and deep pocket make framing and picking up shots out of the dirt easier than ever. The gloves are no cleaner than this, with a combination of blonde, black and white Pro Stock leather that harnesses the beauty of simplicity. Simple outlined bold logos put the finishing touches on...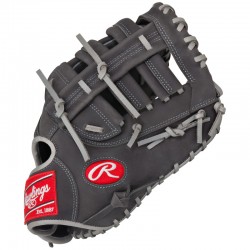 Reference: PROFM18DCG
Brand: Rawlings
Rawlings-patented Dual Core technology, the Heart of the Hide Dual Core fielder's gloves are designed with position-specific break points in the glove pattern so players can achieve top-level performance customized for their defensive needs. Additionally, these gloves are specially-tanned for a softer feel, allowing for less break-in time.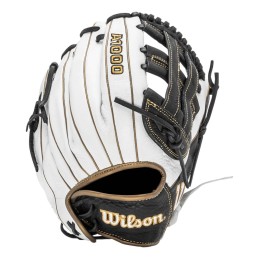 Reference: WBW10017912
Brand: Wilson
Go all out for every hard-hit ground ball or line drive with the A1000® IF12 12" Fastpitch Infield Glove. Designed with durable White and Black Full Grain leather and a sturdy Dual Post Web, this 12" pattern offers the reach you need to make every play no matter where you're stationed on the infield.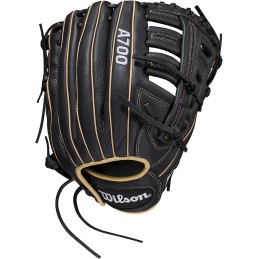 Reference: WBW100130125
Brand: Wilson
Go after fly balls on the outfield grass with the A700 12.5" Outfield Glove. Black and Blonde Full Grain leather with a sturdy Single Post & 3 Bar Web is game ready on day one.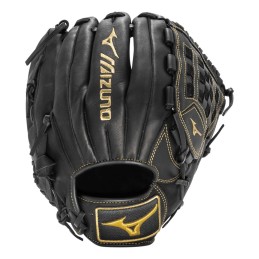 Reference: 313055R
Brand: Mizuno
The Mizuno MVP Prime Series has a long standing reputation as incredible value with many premium glove features. Made for baseball players striving to reach the next level, MVP Prime features Center Pocket Designed patterns that naturally center the pocket under the index finger. Handcrafted with Bio Soft Leather, which is a smooth, pro-style leather that...