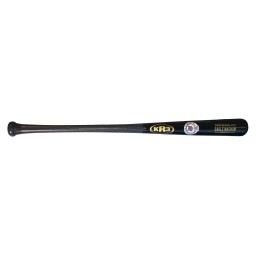 Reference: KR3C271EMB-32-BLK
Brand: KR3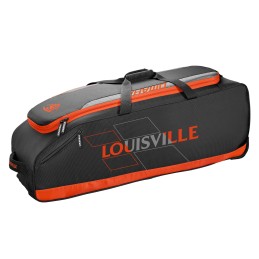 Reference: WTL9505-TAGLIA UNICA-OR
Brand: Louisville Slugger
Main Compartment: Fits helmet, glove and gear Zippered Bat Compartment: Holds up to 4 bats Two interior shelves to help with gear weight balanced throughout the bag Outside valuables pocket for cell phone Interior L bracket to help prevent bag blowouts Inline wheels for smooth roll Intetegrad fence hooks (2) Removable Customization panel Dimensions: cm....
Price
€93.70
Regular price
€117.10
 In stock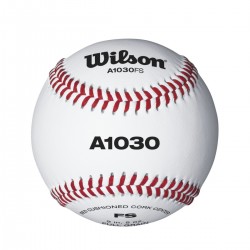 Reference: WTA1030BPROFS
Brand: Wilson
Wilson baseball, Serie C - Training.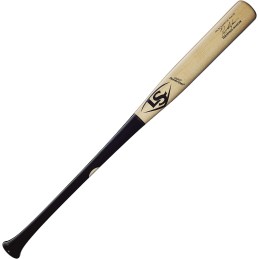 Reference: WBL2436010-33-NAT
Brand: Louisville Slugger
Nothing short of flawless, the MLB Prime Signature Series RA13 Game Model Baseball Bat embodies Ronald Acuña Jr.'s sparkling career. The RA13 is crafted with the finest MLB-caliber Maple, and it pairs a black AJ10 handle with a natural I13 barrel to deliver a slightly end-loaded swing weight. Featuring a high gloss EXOPRO finish and black Seamless Decals,...
 Product available with different options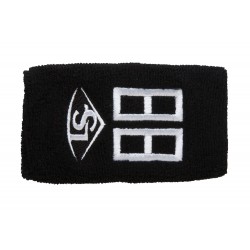 Reference: ACPL14WBP-TAGLIA UNICA-NV
Brand: Louisville Slugger
Louisville Slugger's ACPL14-WBP Personalized Wristband is made with moisture absorbing terry cloth material and is personalizable with the players number. It is 5" in length and comes in Navy, Royal or Scarlet.
Price
€15.70
Regular price
€17.40
 In stock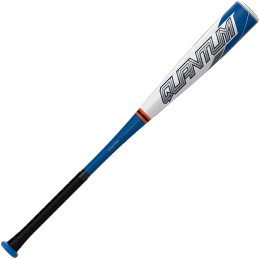 Reference: SL22QUAN108-30-Colore Unico
Brand: Easton
The Easton Quantum -10 is a one-piece design constructed of lightweight and durable ALX100™ Performance Alloy, with a concave end cap and a cushioned Flex™ grip, providing additional comfort in the hands. It is approved for play in USSSA and associations that follow the 1.15BPF standard.
 Product available with different options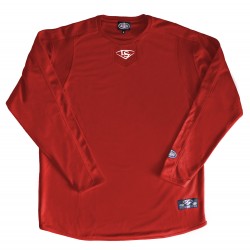 Reference: LS1590-S-RD
Brand: Louisville Slugger
Louisville Slugger pullover, ideal at the beginning of the season and on cool summer evenings, the soft fleece lining and the sporty cut make this garment a product to be worn both on and off the pitch.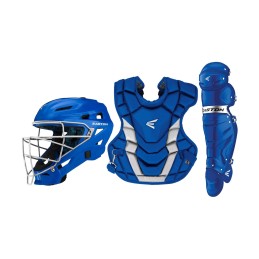 Reference: 80651INT-TAGLIA UNICA-RD
Brand: Easton
EASTON'S GAMETIME CATCHER'SE SET is fully equipped with all of the essentials that define a top-of-the-line catcher INCLUDES a catcher's mask, two leg guards and a chest protector GAMETIME ELITE MASK features a streamlined profile for a snug, locked-in fit and is NOCSAE approved for all levels of play GAMETIME ELITE LEG GUARDS offer a triple knee...
Price
€302.00
Regular price
€335.50
 In stock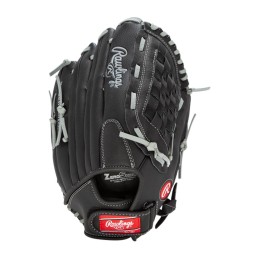 Reference: RSB140GB
Brand: Rawlings
New for this season, the economical Rawlings RSB™ Series is projected to be a dynamic sales leader for slow pitch softball as well as general recreational play. Deep, wide and highly functional pockets matched with Basket-Web® designs and adjustable Velcro® strap closures will improve your level of play and enjoyment.
Reference: N1000132417-S-RY
Brand: Nike
The Nike Alpha Huarache Edge Gloves are designed with synthetic leather palms to provide excellent control and comfort at the plate.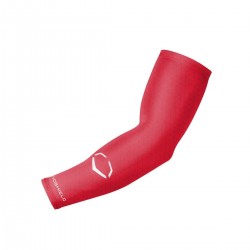 Reference: WTV8600-S-M-BLK
Brand: Evoshield
SWEAT-WICKING MATERIAL: to keep you dry and comfortable on the field MASHINE WASHABLE: hang dry FABRIC: 80% Polyester / 20% Elastane
 Product available with different options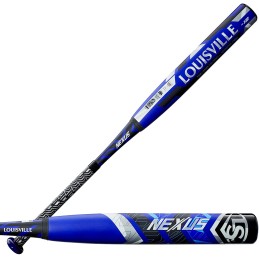 Reference: WBL245901020-32-RY
Brand: Louisville Slugger
Built for an elite combination of power, speed and control, the 2022 Nexus (-12) Fastpitch Bat from Louisville Slugger offers young hitters the perfect tool to step up their game. The 100% Performance Composite Barrel design delivers a massive sweet spot so you can pepper hits to all fields. The two-piece construction of Nexus is centered around the XCT...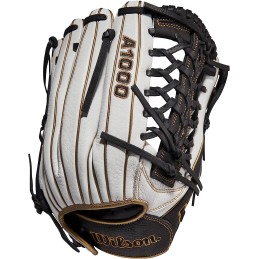 Reference: WBW100185125
Brand: Wilson
Cover every inch of the outfield grass with the extra reach of the A1000® T125 12.5" Fastpitch Outfield glove. The sturdy Black and White Full Grain leather allows for full extension on line drives in the gaps, and the Pro Laced T-Web forms the perfect pocket to allow for easy transfers.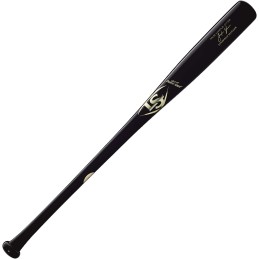 Reference: WBL2435010-33-BK
Brand: Louisville Slugger
A sleek, understated look is ever-appropriate for Christian Yelich's MLB Prime Signature Series CY22, the perfect embodiment of one of baseball's biggest stars. A high-gloss black finish and gold Seamless Decals come together in a look built for the bright lights. A medium-barrel design with a traditional, slight knob taper and a short barrel-to-handle...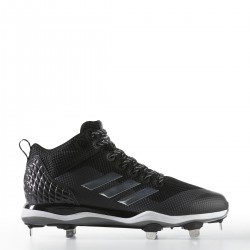 Reference: B39192-US-7-IT-40-BLK
Brand: Adidas
Conquer the basics with the new PoweAlley 5. Lightweight and breathable, the upper is reinforced and the materials are durable. The molded heel unit provides extra support in defense and running on the basics, the Protrax cleats offer high traction for explosive changes of direction.
Price
€79.30
Regular price
€144.20
 In stock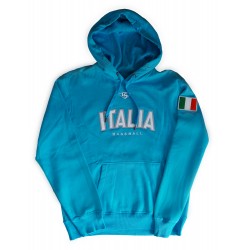 Reference: LS1671ITALY-5-6-RY
Louisville Slugger World Edition children's sweatshirt. Years: 5-6 / 7-8 / 9-11