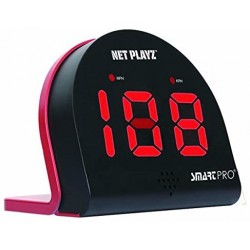 Reference: ODIS06R1
Brand: Netz PLay
Louisville's personal sports radar can be used by a single person to measure speeds of anything from baseballs to hockey pucks. The bright LED display can be seen from a distance and can report speeds in MPH or km/h. This battery-powered radar can be used anywhere and includes an adjustable tripod for increased accuracy.
Price
€196.53
Regular price
€218.37
 In stock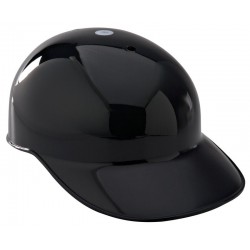 Reference: CCPBH-7-BLK
Brand: Rawlings
Rawlings mlb authentic - ccpbh - traditional style pro catcher's skull cap or base coach Helmet
Price
€39.10
Regular price
€55.90
 Product available with different options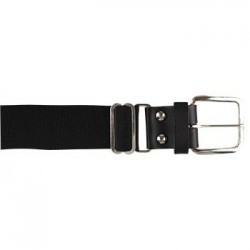 Reference: A060A-TAGLIA UNICA-RD
Brand: Champro
Reduces bat sting Increases bat power, speed, and control through the swing plane Fits both left and right handed baseball and softball players Made of durable rubber materials
 Product available with different options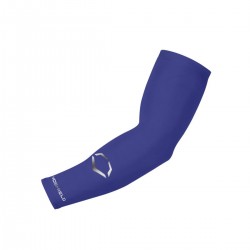 Reference: WB60012-S-M-RY
Brand: Evoshield
Comfort leads to confidence and confidence leads to performance. Maintain your comfort with the EvoShield Compression Arm Sleeve. With the compression fit, you will allow for greater circulation in the arm, allowing for better muscle recovery, reducing fatigue after games and practices. This is the best solution for keeping the arm warm and loose....
Price
€27.70
Regular price
€30.70
 In stock
Reference: LDA200
Brand: Loud
A league unit price per ball €. 6,20  Professional match ball Serie A Static Compression Index (SSC): 200/300 lbs maximum loss (loss) 35% Coefficient of Restitution (COR): 0.516 / 0.576 Percentage of wool contained in the filament: 90% Type of leather (Cover): A-Grade Full Grain Leather Seam (Seam): Flat The unit price indicated is...
 AVAILABLE FOR SHIPPING FROM 04/03/22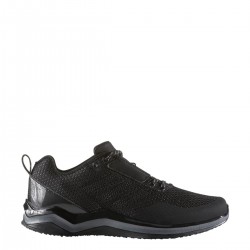 Reference: B27448-US-6.5-IT-39 1-3-BLK
Brand: Adidas
Baseball shoes to keep your feet comfortable during training. They have a breathable upper and a sole made to have the right traction on multiple surfaces
Price
€54.10
Regular price
€135.20
 In stock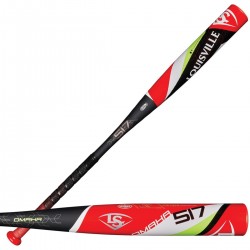 Reference: WTLYBO5173-28-RD
Brand: Louisville Slugger
The Louisville Slugger Omaha 517 Youth bat is built with a 7U1 + 1 piece alloy construction, a large sweet spot and offers a stiffer feel to contact. A club often chosen by top college players, the Omaha 517 is a proven line that resonates at all levels. Details NEW ST 7U1 + One-piece alloy construction that offers a huge point of contact.
 Product available with different options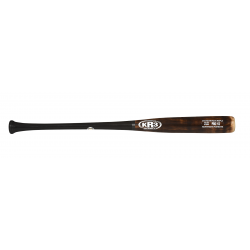 Reference: PROI13-34-BRW
Brand: KR3
Pro Ink Dot certified clubs are defect free and low speed turned with only the finest quality hand selected straight grain hard maple. All logs are vacuum dried to increase both hardness and maple effect. The clubs are double polished and hand sanded for better balance.
Price
€105.90
Regular price
€142.50
 In stock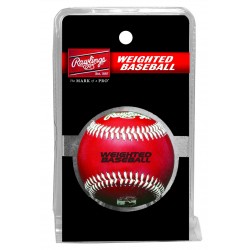 Reference: WEIGHTBB
Brand: Rawlings
Increase your am power adn speed with the extra weight 9 oz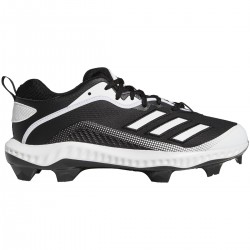 Reference: EG6552-US-8-IT-41 1-3-BLK
Brand: Adidas
Baseball is a team sport, but sometimes it comes down to just one person playing. Hit the court with confidence when the lights are brightest in these adidas baseball shoes. Play with a comfortable pair of shoes made for the most important moments of the game.
Price
€104.60
Regular price
€161.00
 In stock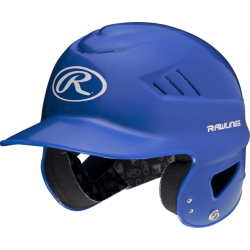 Reference: RCFHR-TAGLIA UNICA-RY
Brand: Rawlings
Rawlings Coolflo® technology, has a state-of-the-art ventilation system, an elegant and aerodynamic appearance. Initially worn by all Major League Baseball® athletes. Built specifically for the athlete who wants a helmet with an established history and professional finish. Meets NOCSAE® standards. One size ADULT: 6 ½ "- 7 ½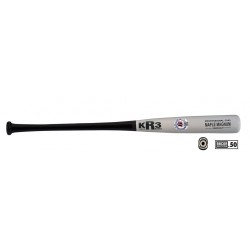 Reference: K3CC243-32-Colore Unico
Brand: KR3
A high performance bat made from the strongest Canadian maple wood that has been specially hand selected to ensure maximum performance and durability. The bat is further reinforced with biaxial fiberglass sheath applied with Rock Resin epoxy resin. This is a bat that not only lasts, but stays solid and strong.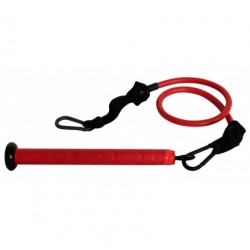 Reference: RESISTBAT
Brand: Rawlings
Resistant elastic to improve hitting power.
Price
€37.90
Regular price
€42.10
 In stock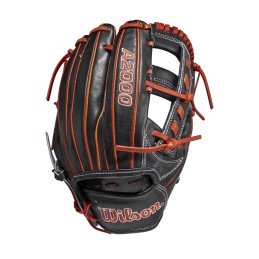 Reference: WBW100389115
Brand: Wilson
Take command of the middle infield with the Black and Copper Pro Stock® leather of the 2022 A2000® 1716. The latest take on this fan-favorite 11.5" pattern boasts Copper laces, Dual Welting and Bold Logos that pop against the Black leather palm and shell. The Chevron Cross Web helps infielders handle anything hit their way so they can quickly get the ball...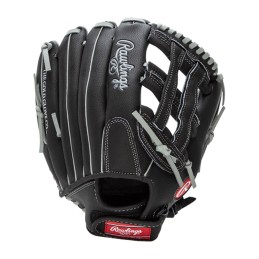 Reference: RSB130GBH
Brand: Rawlings
New for this season, the economical Rawlings RSB™ Series is projected to be a dynamic sales leader for slow pitch softball as well as general recreational play. Deep, wide and highly functional pockets matched with Basket-Web® designs and adjustable Velcro® strap closures will improve your level of play and enjoyment.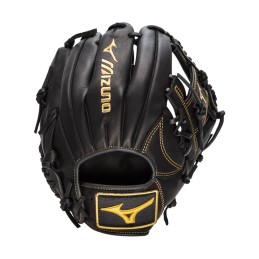 Reference: 313053R
Brand: Mizuno
The Mizuno MVP Prime Series has a long standing reputation as incredible value with many premium glove features. Made for baseball players striving to reach the next level, MVP Prime features Center Pocket Designed patterns that naturally center the pocket under the index finger. Handcrafted with Bio Soft Leather, which is a smooth, pro-style leather that...